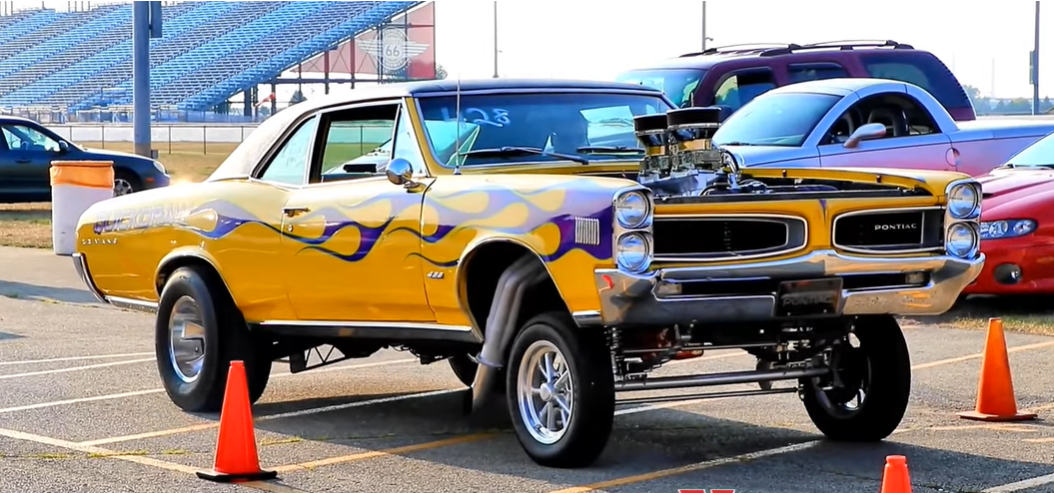 1966 Pontiac Lemans Gonzo Gasser 455ci Dual Quads Takes On Modern GTO! RT66!
If you are a car enthusiast, you know that there is something special about gassers. These cars are not only fast, but they also look and sound incredible. Typically, gassers are built from tri-five Chevys or Fords, but every now and then, you come across a unique build that catches your attention. This is the case with the '66 Pontiac Lemans gasser, also known as the Gonzo Gasser.
What makes the Gonzo Gasser unique is that it's built from a Pontiac Lemans, a car that is not typically associated with gasser builds. But, the owner of the Gonzo Gasser saw the potential in the Lemans and decided to turn it into a gasser that would turn heads.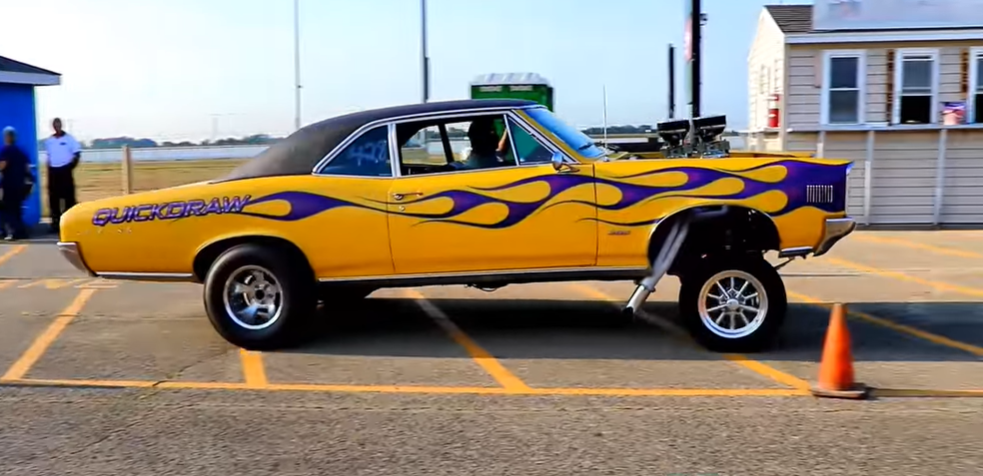 The first thing that catches your attention is the show car quality paint job. The paint is flawless and looks like it's been wet sanded and polished for hours. The original interior is also in excellent condition, which is surprising for a car that is built for the track.
Under the hood, the Gonzo Gasser is powered by a 455ci engine that is equipped with dual quad tunnel ram intakes. The engine is paired with fenderwell headers with chromed tips that blast the exhaust right in your face. The sound of the engine alone is enough to make your heart race.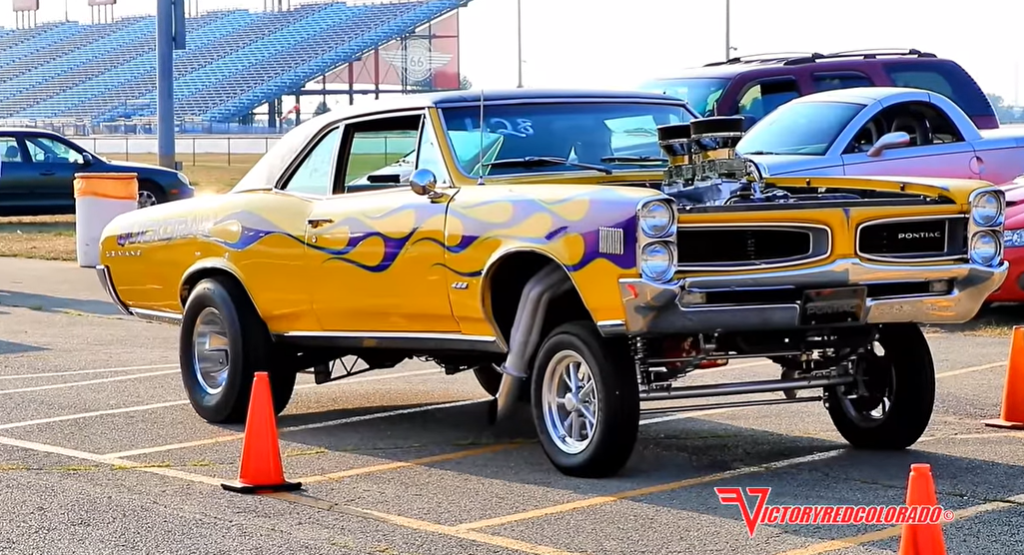 To complete the gasser look, the front suspension is a chromed straight axle that gives the car a lifted stance. The overall look of the car is menacing, and it's easy to see why it's called the Gonzo Gasser.
The Gonzo Gasser doesn't just look the part; it can back it up on the track as well. At the Friday Night Test n Tune at RT66 Raceway in Joliet, Illinois, the Gonzo Gasser took on a modern Pontiac GTO and gave the Goat all it could handle. The crowd was in awe as the Gonzo Gasser flew down the track, leaving the modern muscle car in its dust.
Love them or hate them they are a real part of drag racing American muscle history, and they deserve respect, so play the video and enjoy.