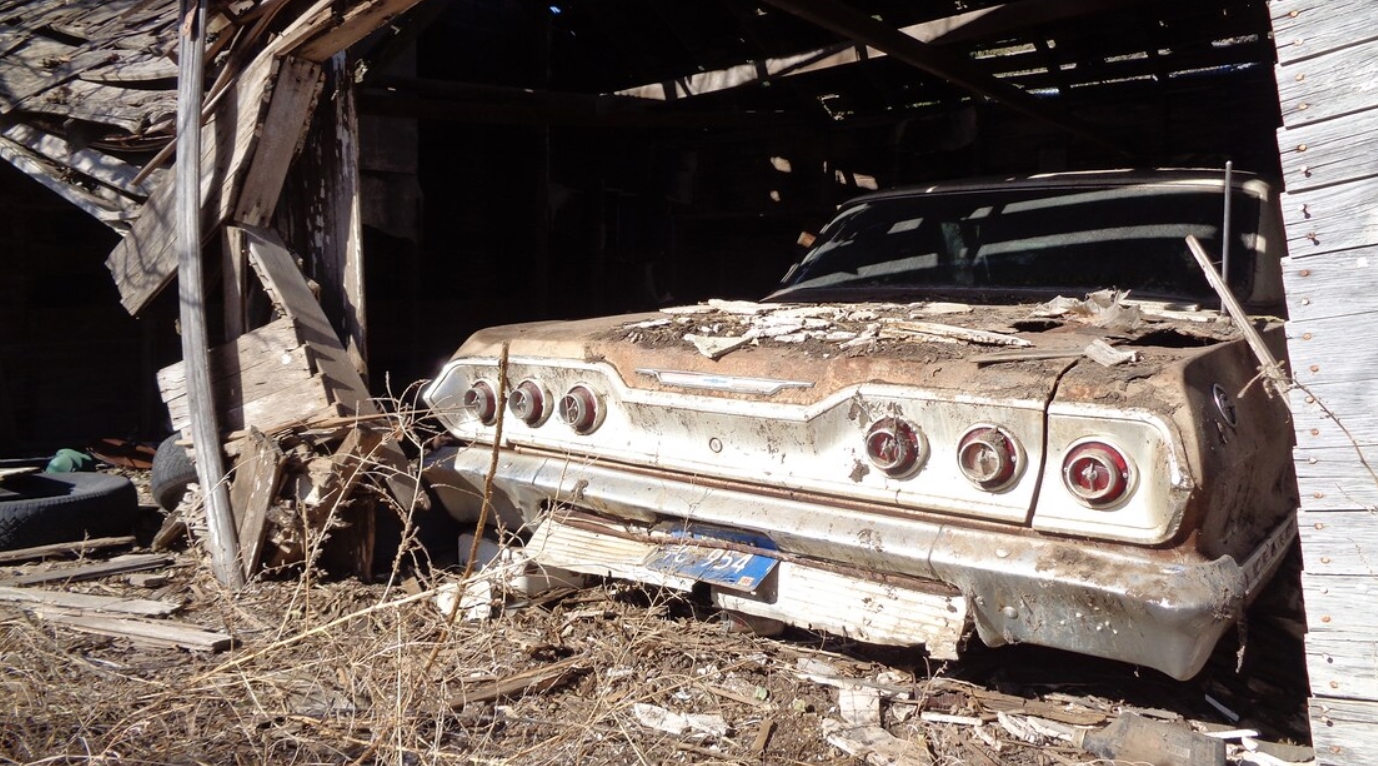 1963 Impala Sport Hardtop Saved From a Collapsing Barn
The 1963 Chevy Impala in this story was found by Chad Ehrlich, of Nobody Else's Auto in Great Bend, Kansas. Impala was discovered in the middle of nowhere Kansas on an abandoned homestead.
There were no roads leading to the location. Ehrlich's cousin, who farms the region surrounding it, informed him of the abandoned Impala, which was guarded by cows and surrounded by a crumbling barn. Ehrlich then tracked down the landowner and negotiated a price for the vintage Chevrolet four-door.
Except for the fact that the automobile was last marked in 1985, he has no idea what's going on. The engine was ripped out and put in the barn, where it was forgotten and left under the watchful gaze of grazing cattle. It was a bit risky removing the Chevy from the deteriorating shanty of a barn, but they managed to do so without toppling the structure. There was also a grumpy possum that wasn't thrilled about being evicted from its home.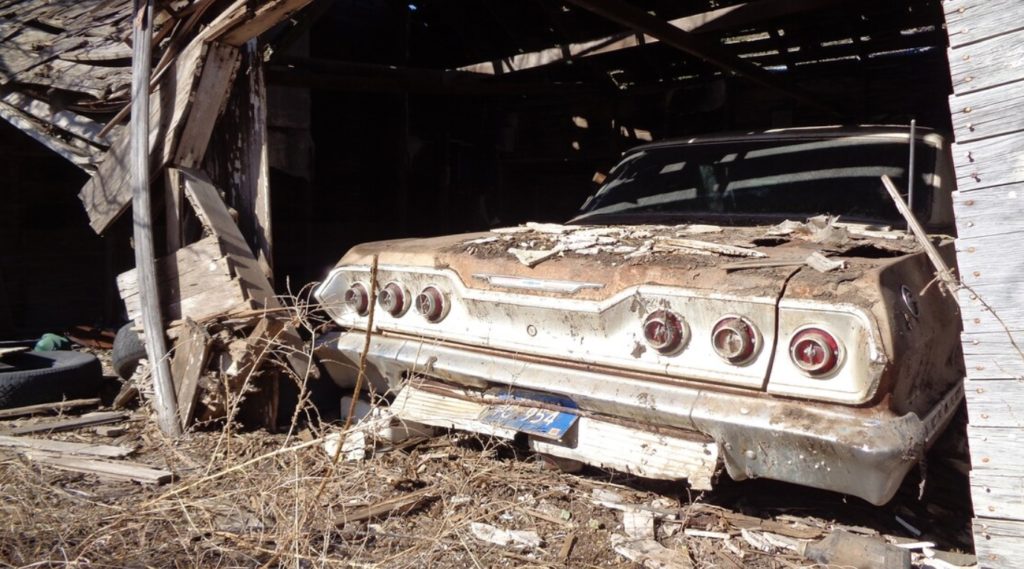 As for the Impala's condition, Ehrlich told MotorTrend, "Sadly, the Impala isn't worth what it would take to rebuild it. Somebody left a pile of rubbish on the trunklid that rusted completely through! Everything is aged and weathered. Still, the Impala has a lot of good stuff left on it, and the four-door hardtops are getting popular! It also had a nice Chevy underdash A/C unit, which is a bit hard to find.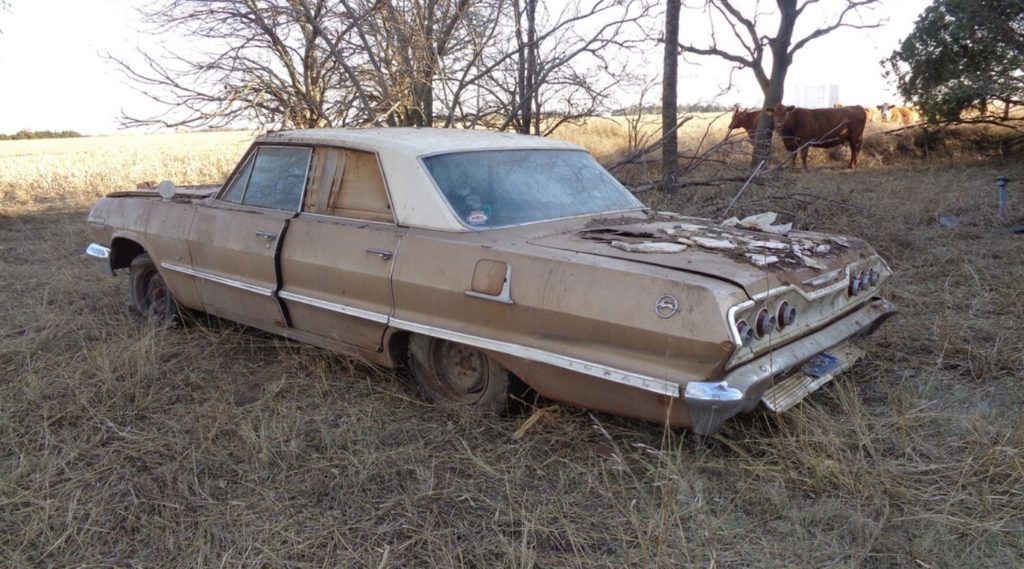 Not many parts are reproduced for the four-door Impalas, so I always have people looking for these parts." So, while this car won't be saved, the parts from it will help other people save their own projects. It's the automotive version of an organ donor.
Source: Youtube/Nobody's Show // MotorTrend