'67 Pontiac GTO 400CI 325HP Drag Racing Vs Modern Muscle Cars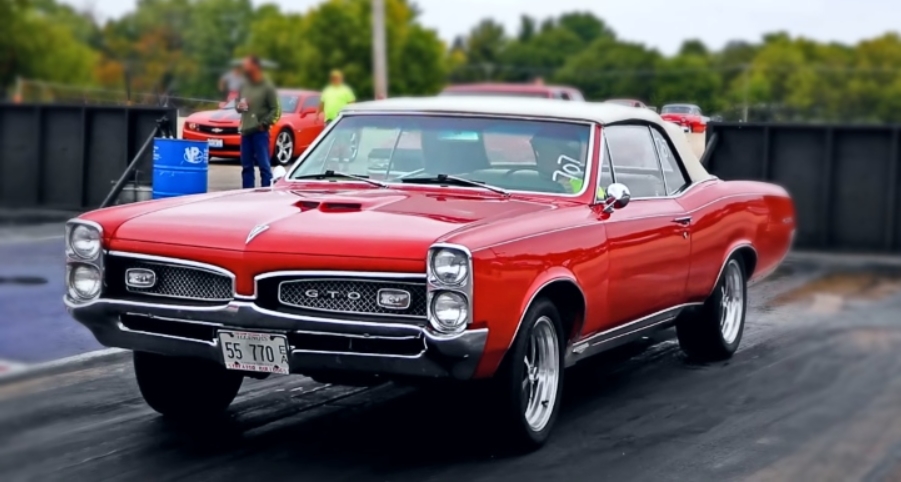 Bob Bute purchased this rare 1967 Pontiac GTO Convertible from its original owner; he shares this remarkable GOAT, which was in excellent condition but required extensive mechanical work.
Bob decided to take the gorgeous 1967 Pontiac GTO to Byron Dragway after rebuilding the 400 cubic V8 engine and upgrading the back end.
The vehicle was pitted against several current muscle vehicles, but Bob performed admirably given it was his first time down the 1/4 mile since the 1970s.
This isn't really interesting in terms of ETs, but it's a genuine delight to see such a gorgeous classic on the track.
Watch the Convertible '67 GTO drag race at Byron in the video below.
Source: Youtube/RACE YOUR RIDE