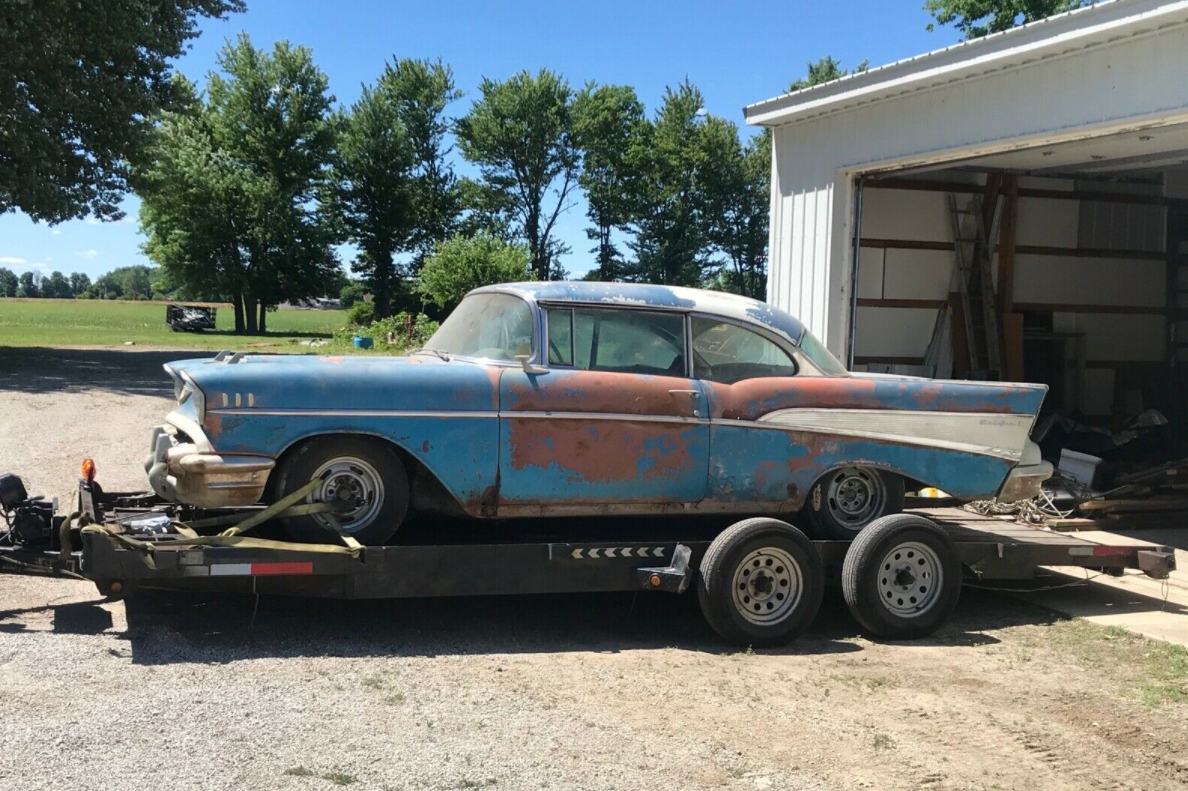 The Story of a 1957 Chevrolet Bel Air Discovered in a Barn That Has Been Hiding for 50 Years
The 1957 Chevrolet Bel Air is a classic car that has captured the hearts of car fans around the world. The Bel Air quickly became a popular choice for car buyers due to its sleek and stylish design, powerful engine options, and impressive list of features. In 1957 Chevrolet built more than 1.5 million Tri-Five models in 1957, of which 168.000 were Bel Air Sport Coupe versions, it's not a surprise at all that so many of them kept popping out of barns and yards all over the U.S.
In the world of classic cars, there is nothing quite like the excitement of discovering a hidden gem. And that's exactly what happened when a 1957 Chevrolet Bel Air was dragged out of a barn after being hidden away for over 50 years. Despite being parked since 1969, this Bel Air is in surprisingly good condition and looks like it could be brought back to life with some elbow grease and restoration.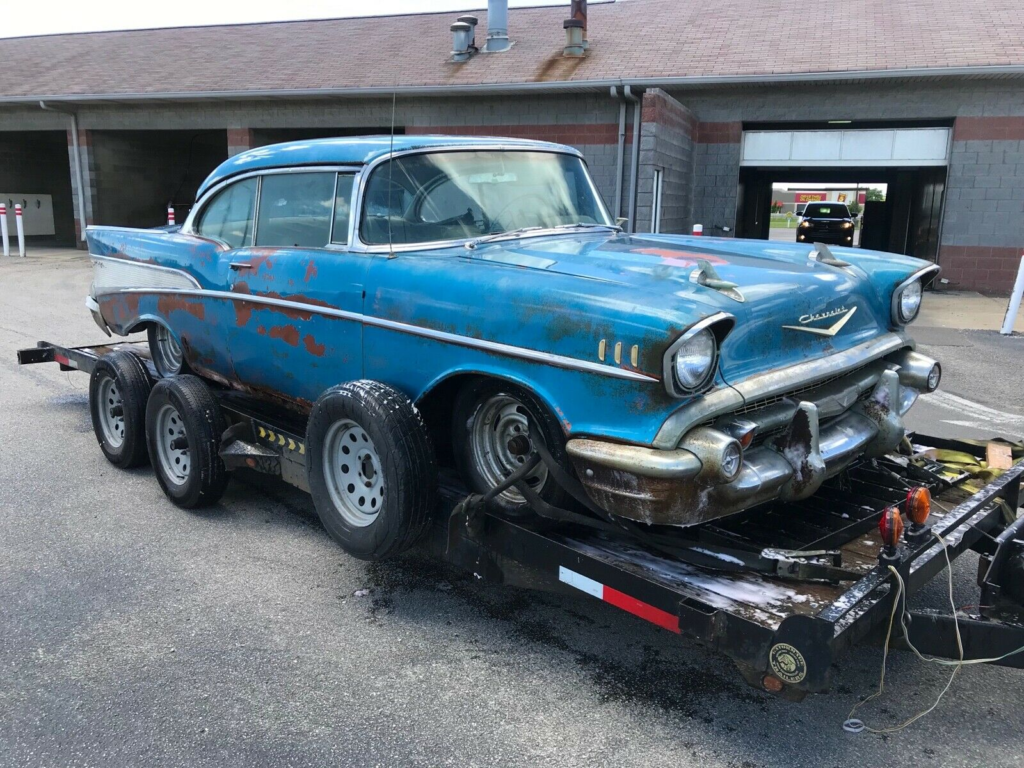 The blue paint on the exterior of the car hasn't fared too badly over the years, and there are some who would prefer to keep the car's original patina rather than give it a new coat of paint. However, the interior of the car needs a lot of work, with rust on the dashboard and door panels and worn-out upholstery. A thorough cleaning and some new upholstery would bring it back to its former glory.
The interior needs a deep cleaning and new upholstery, but we have a lot of rust on the dashboard and the door panels. These parts don't need to be replaced, but you can't really avoid a paint job here. Overall, it doesn't look all that bad considering that it's been off the road since 1969.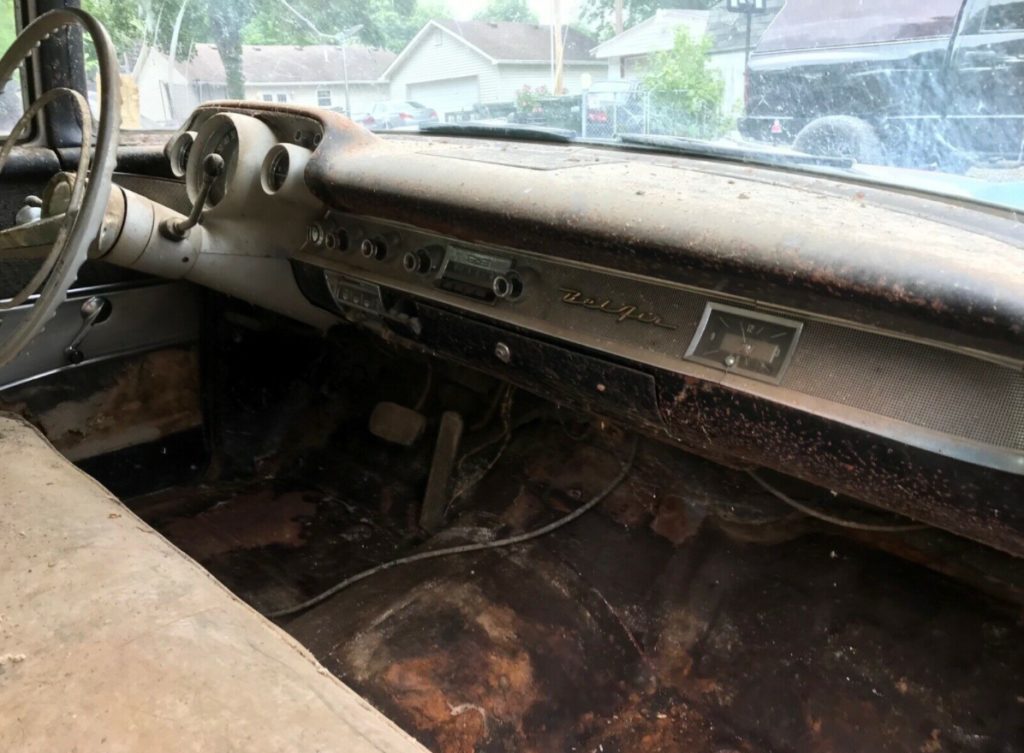 Under the hood, the car is powered by a period-correct 283-cubic-inch V8 engine, which was the largest and most powerful option available on the Bel Air in 1957. While it's unclear whether the engine is still in working order, given that the car hasn't been driven in over 50 years, it's safe to assume that some work will be needed to get it up and running again. The odometer shows 81,000 miles, which is a relatively low number considering the age of the car.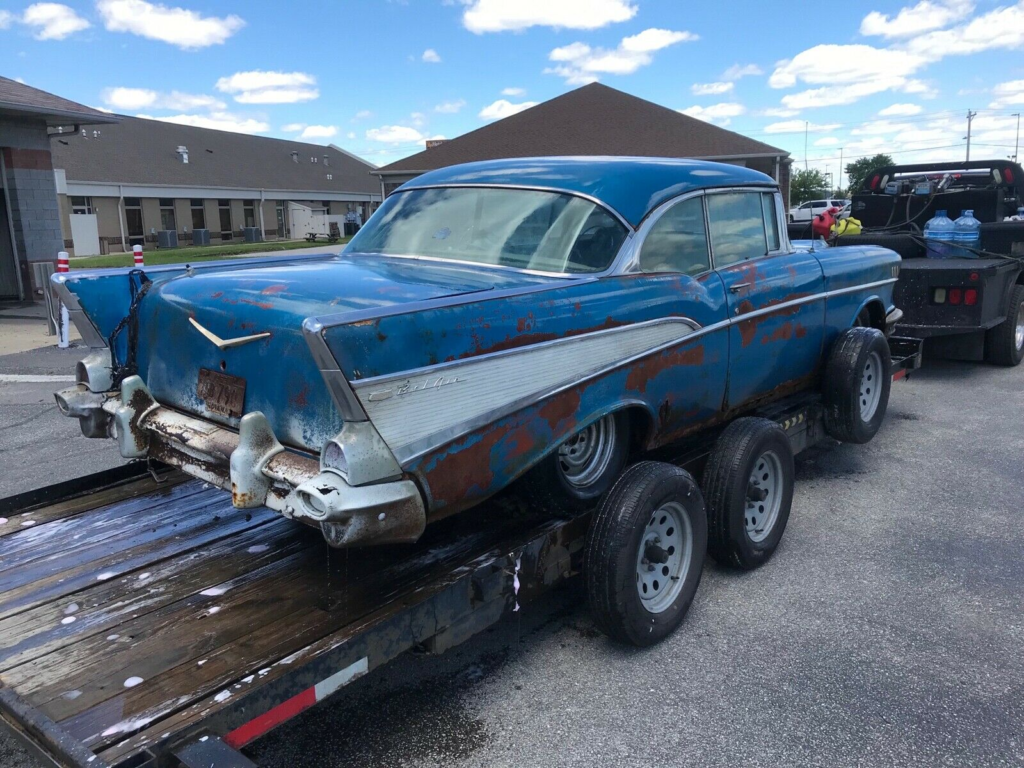 This Bel Air is also optioned up with power steering, power brakes, tinted glass, a radio, and a set of Rally wheels, which were all desirable extras in the 1950s. It's unclear whether these extras are still in working order, but they add to the car's overall appeal.
Under this Bel Air hood lurks a period-correct, 283-cubic-inch (4.6-liter) V8 engine. It's not clear whether it's a numbers-matching mill, but it's a possibility since the vehicle was driven for only 12 years. The odometer shows 81,000 miles (130,357 km).