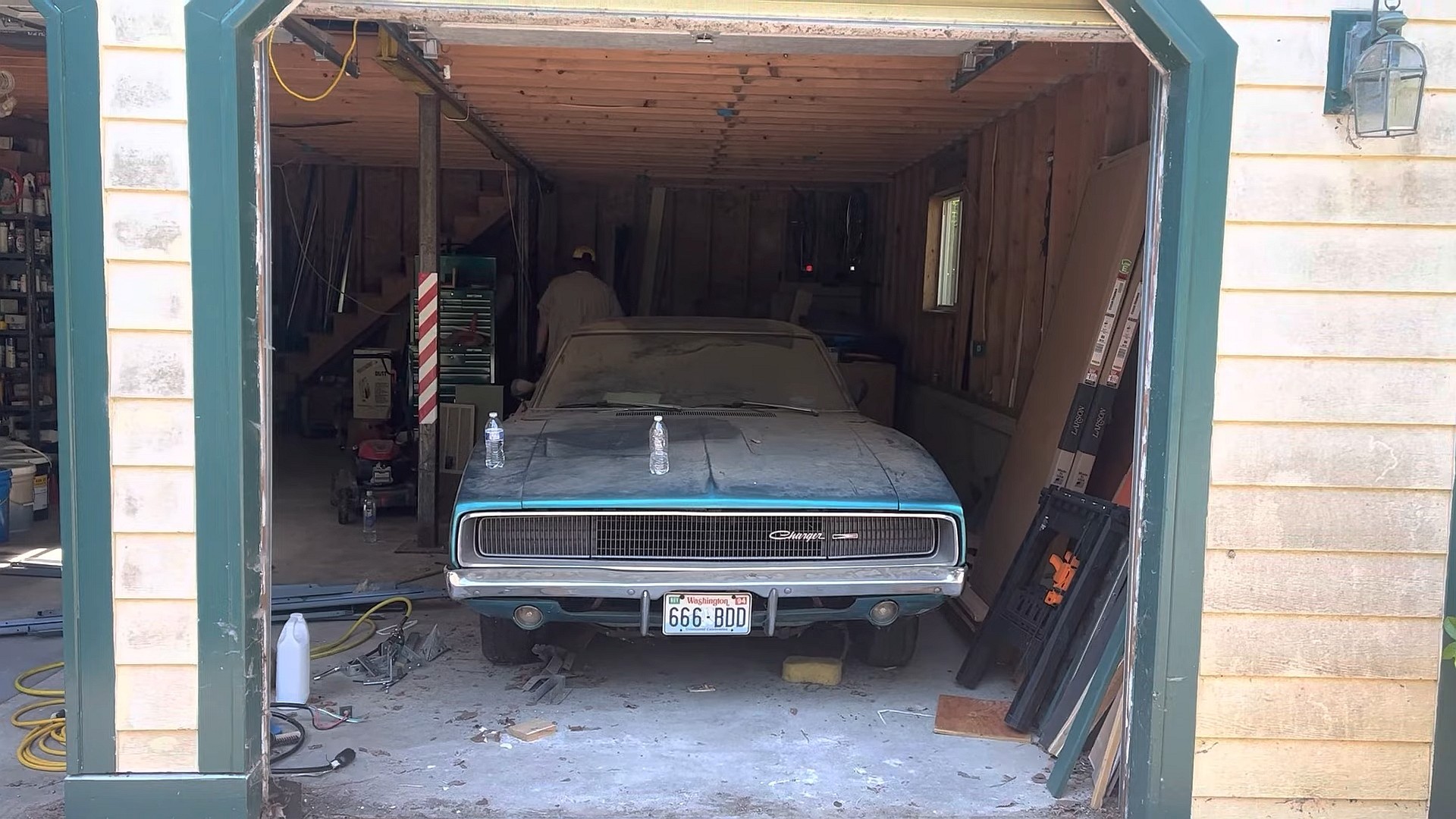 First Drive In 28 Years! 1968 Dodge Charger Garage Find Comes Back To Life
Why are there still numerous classic cars found in junkyards and barns in 2023? Well, many of them were abandoned due to obsolescence, while others were stored away when their owners could no longer drive them. However, some remained hidden away simply because their owners never found the time to address minor incidents or resolve drivetrain issues.
In the world of classic cars, hidden treasures are often waiting to be discovered. Such is the case with this remarkable 1968 Dodge Charger, a forgotten gem that was tucked away in a garage for nearly three decades. With its powerful presence and nostalgic allure, this Charger has finally emerged from its slumber, thanks to the determination of its late owner's wife and the expertise of the YouTube channel "Dead Dodge Garage." Let's dive into the captivating story of how this once rear-ended beauty is making a remarkable comeback.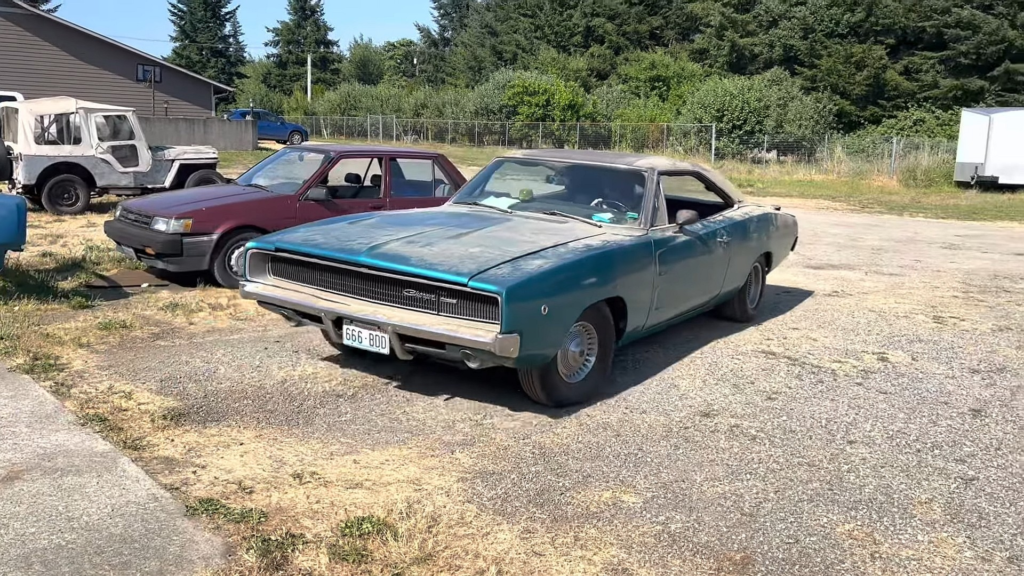 Parked in a garage since a fateful rear-end collision in 1994, this 1968 Dodge Charger was confined to a life of stillness, collecting dust and memories. Despite the relatively minor damage sustained, the owner's busy life prevented him from restoring the car to its former glory. Tragically, the owner passed away, leaving his wife with the decision to find a new custodian who would fulfill her husband's dream of revitalizing the Charger.
Determined to honor her late husband's passion, the wife resolved to seek a worthy successor for the Charger. Through the power of online communities, she connected with "Dead Dodge Garage" on YouTube. Recognizing the potential of this storied muscle car, they embarked on a mission to breathe new life into the dormant Charger, preparing it for the open road once again.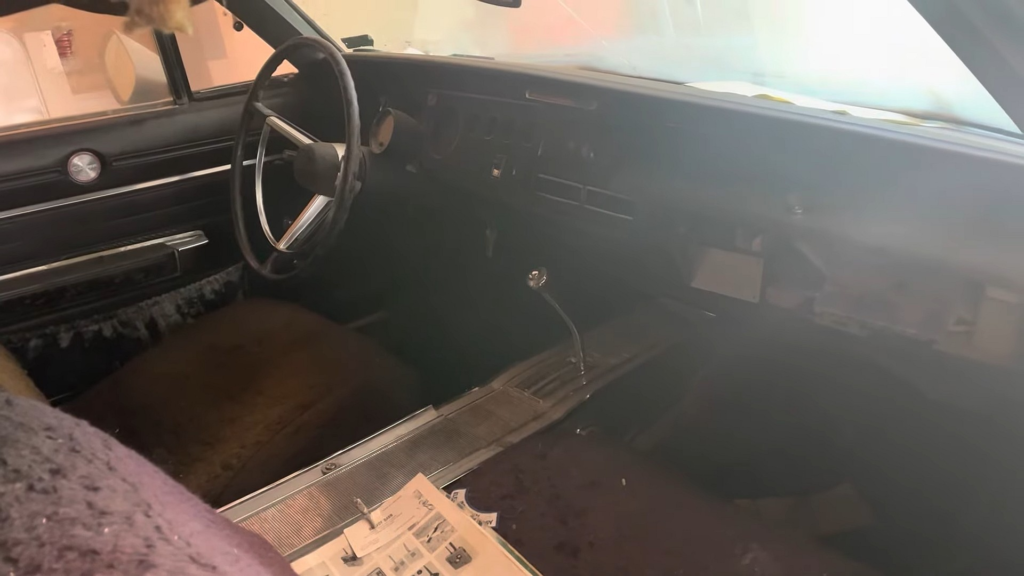 Resplendent in its original metallic blue finish, the 1968 Charger presents itself with an undeniable allure. Though time has taken its toll, the exterior damage is limited to the rear fascia, a testament to the car's resilience. The interior, unfortunately, bears the marks of prolonged storage, exhibiting signs of mold and an unpleasant odor. However, these challenges are not insurmountable and can be overcome through professional cleaning and restoration.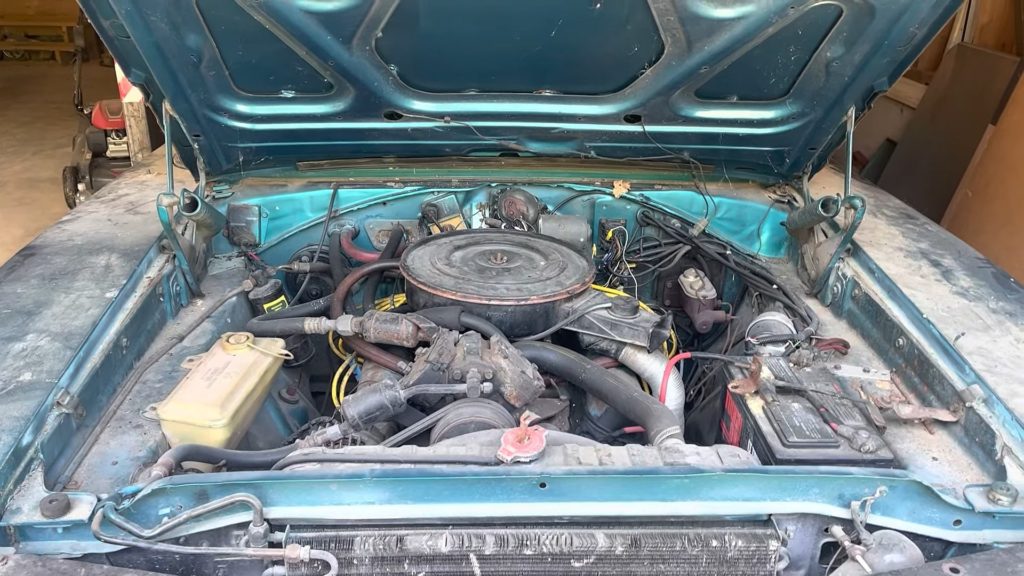 Exciting news awaits beneath the Charger's hood—the original, numbers-matching 318-cubic-inch (5.2-liter) V8 engine still resides within. While it may not possess the legendary status of the 383- and 440-cubic-inch (6.3- and 7.2-liter) powerhouses, the 318 V8 remains a respectable performer, delivering 230 horsepower and 340 pound-feet (461 Nm) of torque. Compared to the base 225-cubic-inch (3.7-liter) inline-six's meager 145 horsepower, the 318 V8 is undoubtedly a more enticing option.
Remarkably, despite sitting dormant for 28 years, the V8 engine did not succumb to the passage of time. With a little coaxing, it roared back to life, billowing smoke as it reclaimed its purpose. Though not without some signs of wear, the engine displays commendable smoothness and power. It possesses enough vigor to propel the Charger for a short spin in the backyard, even showcasing its ability to spin the rear wheels in a thrilling burnout.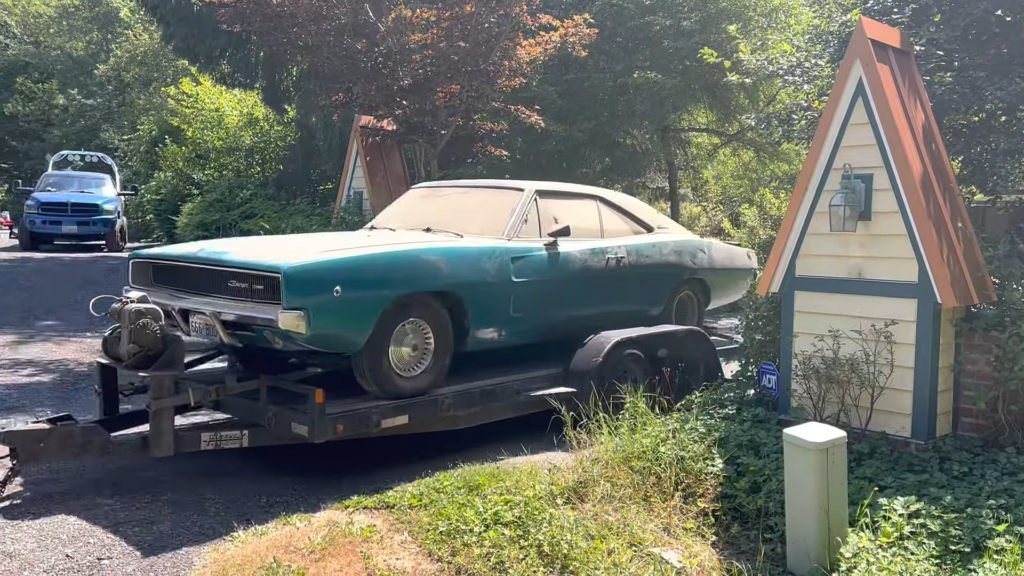 With its timeless design and solid foundation, the 1968 Charger holds immense potential for a full restoration. Once it receives the long-overdue cleaning it deserves, its true beauty will shine through. For now, enthusiasts can witness the Charger's triumphant revival through the captivating video shared by "Dead Dodge Garage."