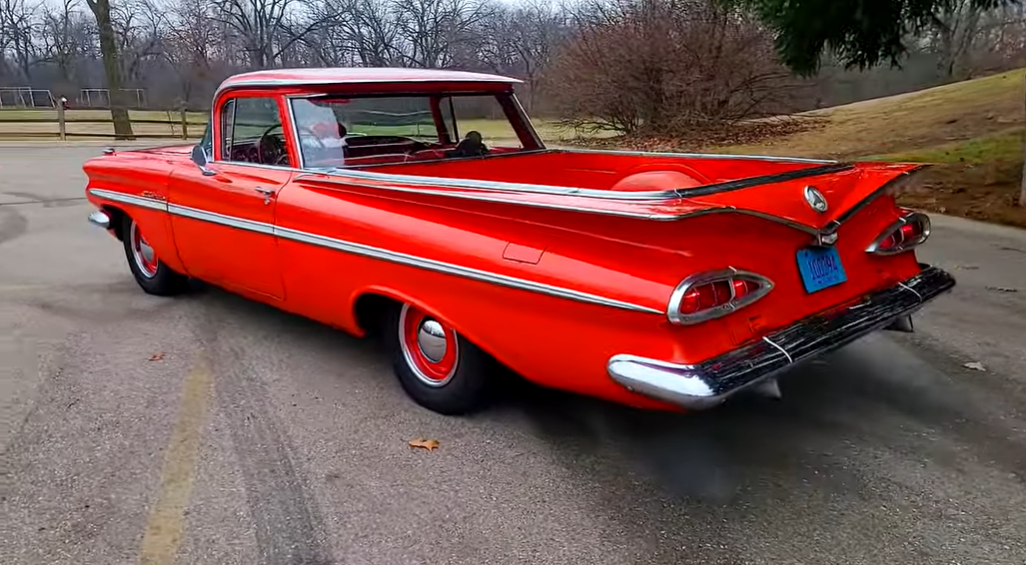 Roman Red '59 Chevy El Camino V8 in the Spotlight, Full Walkaround + Driving!
Welcome to today's spotlight on the 1959 Chevy El Camino! This classic car is a perfect example of a timeless design and impeccable engineering, with its distinctive style and powerful engine.
This particular 1959 El Camino is a beautifully restored classic car that has been painted in a stunning Roman Red. The sleek and sporty design of this car is accentuated by its chrome trim and the iconic Chevy emblem on the grille.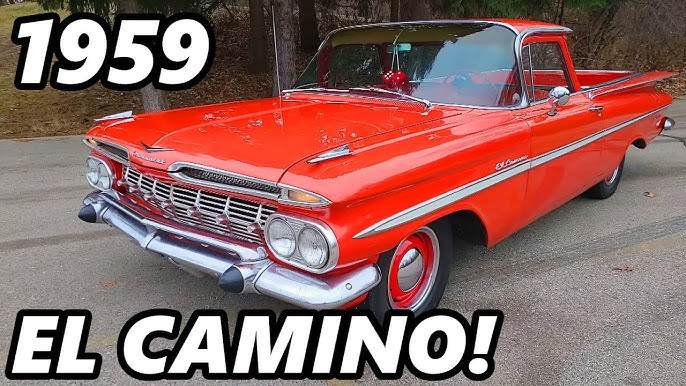 Under the hood, this El Camino is powered by a small block Chevy V8 engine, which provides plenty of power for a smooth and exciting driving experience. The engine is paired with a four-speed manual transmission, allowing the driver to have complete control over the vehicle's speed and handling.
Taking a closer look at the exterior of the car, the 1959 Chevy El Camino is a unique blend of a car and a truck. It has the sleek, aerodynamic design of a car, combined with the practicality and versatility of a truck bed. The truck bed is covered with a custom tonneau cover, which provides protection for any cargo that may be carried.
The interior of the car is equally impressive, with comfortable and supportive bucket seats and a classic dashboard that features a speedometer, fuel gauge, and temperature gauge. The steering wheel is also a classic design, which gives the driver a nostalgic feel and connects them with the rich history of the car.
When it comes to driving, the 1959 Chevy El Camino is a true pleasure to drive. The small block Chevy V8 engine provides plenty of power, allowing the car to accelerate quickly and effortlessly. The manual transmission is smooth and responsive, making it easy to shift gears and maintain control of the car.
Watch and enjoy the video of this beautiful car: