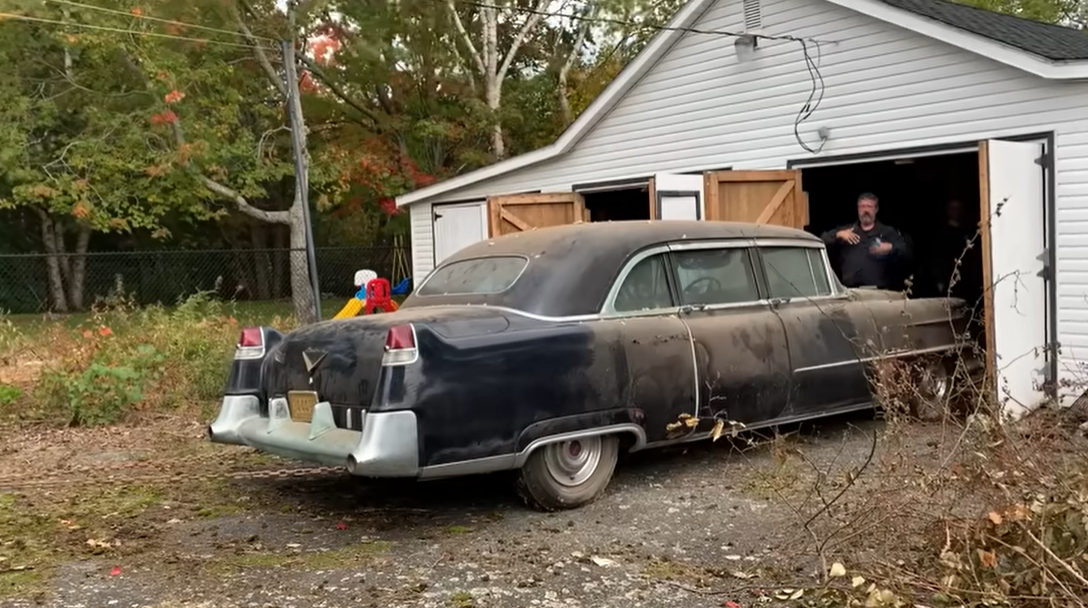 Barn Find 1955 Cadillac Fleetwood Series 75 Factory Limo – First Time Outside in 47 Years
The 1955 model year brought significant changes to the Fleetwood Series 75, including a new body design with a lower roofline and a longer, sleeker look. The car was also equipped with a new 5.4-liter V8 engine that produced 250 horsepower. The factory limousine version of the Fleetwood Series 75 was an extremely rare model, with only a few hundred units produced each year.
The car, a 1955 Cadillac Series 75 Fleetwood 8-Passenger Imperial Sedan (limousine with a division partition), has been sitting untouched in a building for the past 47 years. Its cobalt blue exterior is faded and worn, but still retains a certain elegance and grace. The lack of air conditioning marks it as a rare factory model, and the interior is said to be in surprisingly good condition given its age.
The story of this car begins in 1967, when it was acquired by a long-term Nova Scotian owner named John Douglas Sutton. Sutton drove the car until 1974, after which it was parked in the building where it was discovered. Over the years, the car became something of a local legend, with rumors swirling about its existence and condition.
Finally, after nearly half a century of being hidden away, the car was brought out into the light of day. The excitement among classic car enthusiasts was palpable as the car was carefully extracted from the building and loaded onto a trailer. It was clear that this was a special find, and that the car would need a lot of work to bring it back to its former glory.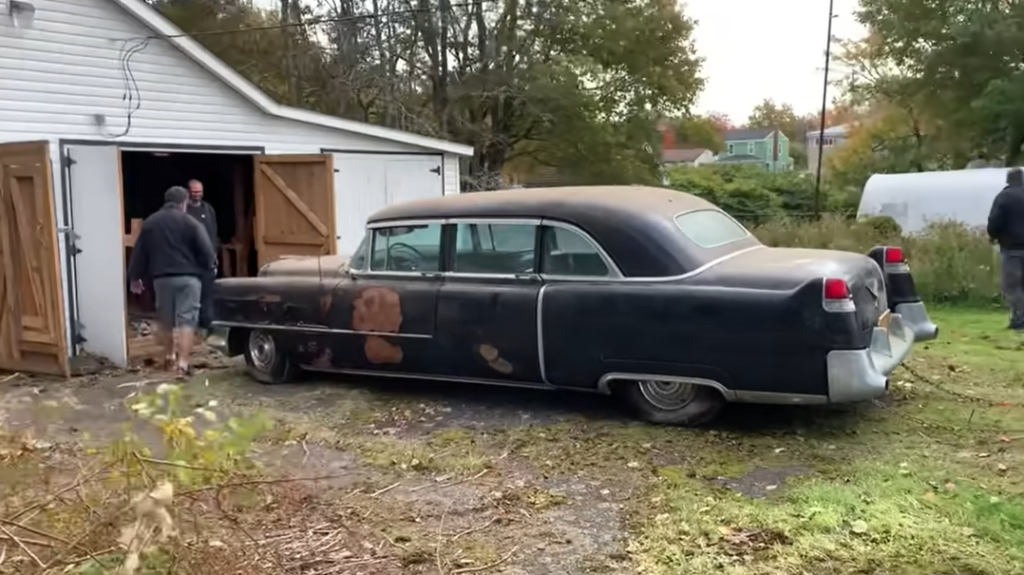 Despite the challenges, there is no doubt that this 1955 Cadillac Fleetwood Series 75 Factory Limo is a treasure worth preserving. With its classic lines and luxurious interior, it represents a bygone era of automotive design and craftsmanship. For those who love classic cars, it is a reminder of the beauty and elegance that can be found in even the most unexpected places.
As news of this barn find spreads, there is sure to be plenty of interest from collectors and enthusiasts. With some time, effort, and care, this 1955 Cadillac Fleetwood Series 75 Factory Limo could once again be a shining example of the golden age of American automobiles.