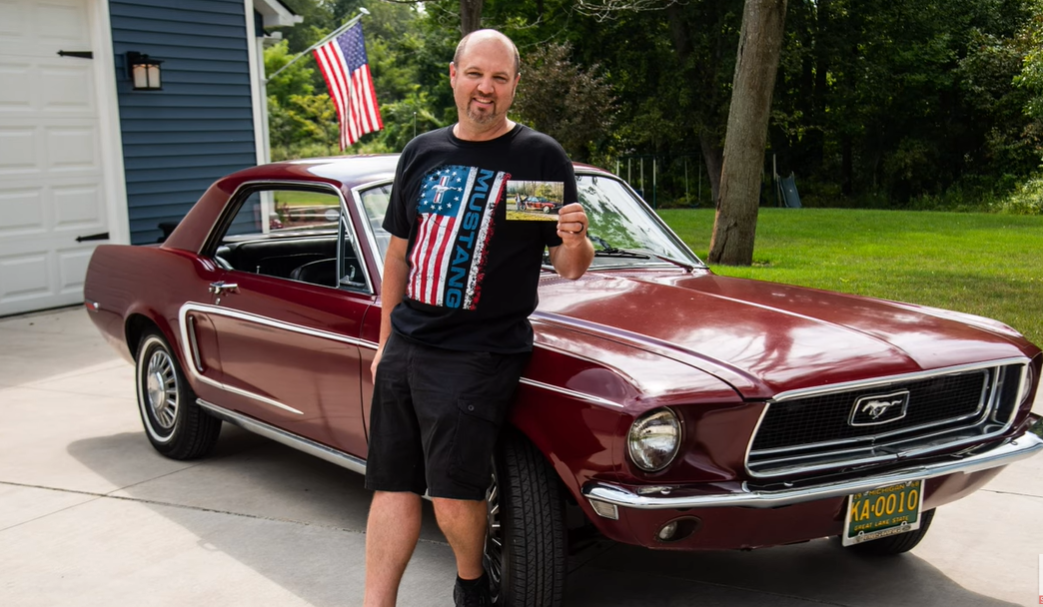 A Story of Reunion: Michigan Man Reclaims His Dream Car After More Than 20 Years
Jeff Penrod, a resident of Michigan, was recently reunited with a prized possession from his youth – a 1968 Ford Mustang. The car had been sold by his father when Penrod was just 15 years old, after he failed to maintain straight A's in school. But 23 years later, Penrod's wife, Brianna, bought the same car as a Father's Day gift, bringing back memories of the cherished vehicle and rekindling Penrod's love for the Mustang.
For Penrod, the 1968 Ford Mustang represented more than just a car. It was a symbol of his teenage years, a time when he dreamed of owning and driving one of the iconic muscle cars that defined the era. As a teenager, Penrod had worked hard to save money for the car, but unfortunately, he was unable to maintain the grades that his father had set as a condition for owning it.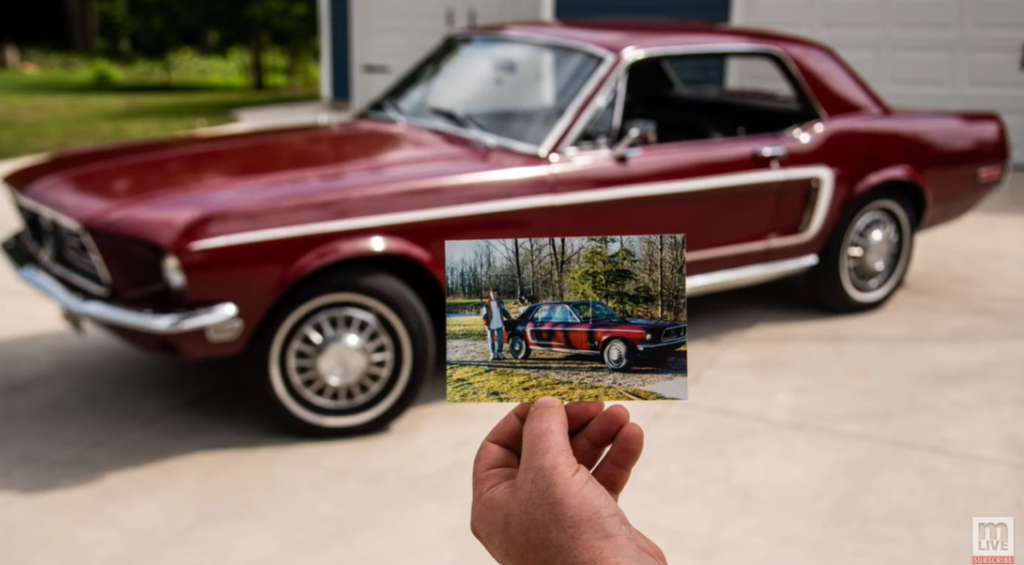 "My dad was one of those people who and still is that if he says something he means it and that was the rule; I had to hold straight A's, which I was more than capable of doing and it wasn't like I was being asked to do something absurd," Penrod said. "I was more than capable of holding straight A's. I just was a teenage kid. I didn't really care what someone else told me. I was going to do what I wanted to do."
Despite the disappointment of losing the Mustang, Penrod went on to achieve great success in his life. He became a successful businessman and a devoted family man, with a wife and children who loved him dearly. But despite all his accomplishments, he never forgot about the car that got away.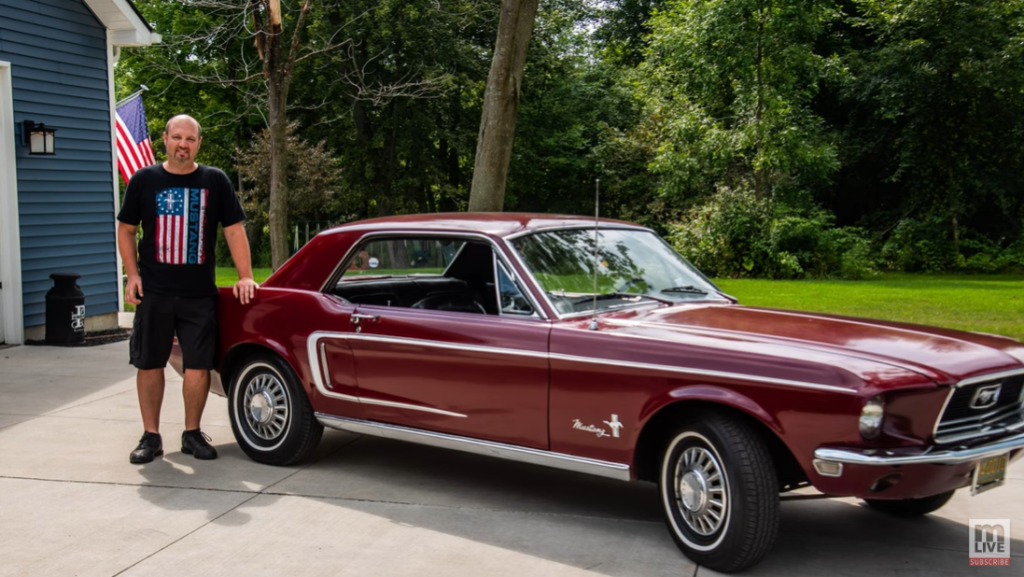 Then, in 2016, Penrod's wife surprised him with a Father's Day gift that would change everything. She had managed to track down the very same 1968 Ford Mustang that Penrod's father had sold so many years ago, and had it restored to its former glory.
"His dad, who is very into classic cars as well, had purchased this Mustang as a father and son project for them to work on together and it was intended to be his first car," Brianna Penrod explained.
"I told him if I was ever given the opportunity, I will buy you this car someday. I'm going to find this car for you and I want you to have it back," said Brianna Penrod, adding if her husband had all the money in the world, he would buy back his Mustang first.
The reunion with the Mustang was an emotional one for Penrod. As he sat behind the wheel of the car that had meant so much to him in his youth, memories came flooding back of the carefree days of his teenage years. "In hindsight, it being gone for 20-plus years was probably better for the car," he said, adding there's no way to tell what condition the car could have been in
Today, Penrod and his wife enjoy driving the Mustang together, taking it out for long drives on the open road and participating in car shows and events. For Penrod, the car is more than just a machine – it's a symbol of the love and dedication of his wife, and a reminder of the importance of never giving up on our dreams.