1970 Dodge Challenger T/A Original Survivor with Numbers-Matching Engine and Trans
The 1970 Dodge Challenger T/A (Trans Am) was a high-performance version of the Dodge Challenger muscle car, produced for the 1970 model year only. The T/A was built to compete in the Sports Car Club of America's Trans Am racing series. It was powered by a high-performance version of Dodge's 340 cubic inch V8 engine, which produced 290 horsepower and 390 lb-ft of torque.
The T/A came standard with a number of performance features, including a dual-scoop hood, front and rear spoilers, heavy-duty suspension and brakes, and Goodyear Polyglas GT tires. It's considered a highly desirable muscle car, as only around 2,399 were built in total. T/A Challenger was built with a unique styling which includes front and rear spoilers, hood scoop, special graphics and decals, blacked-out grille, and "Trans Am" decals on the fenders. It was the only car that was offered with the Mopar 340 engine, and it's a classic muscle car for collectors and enthusiasts.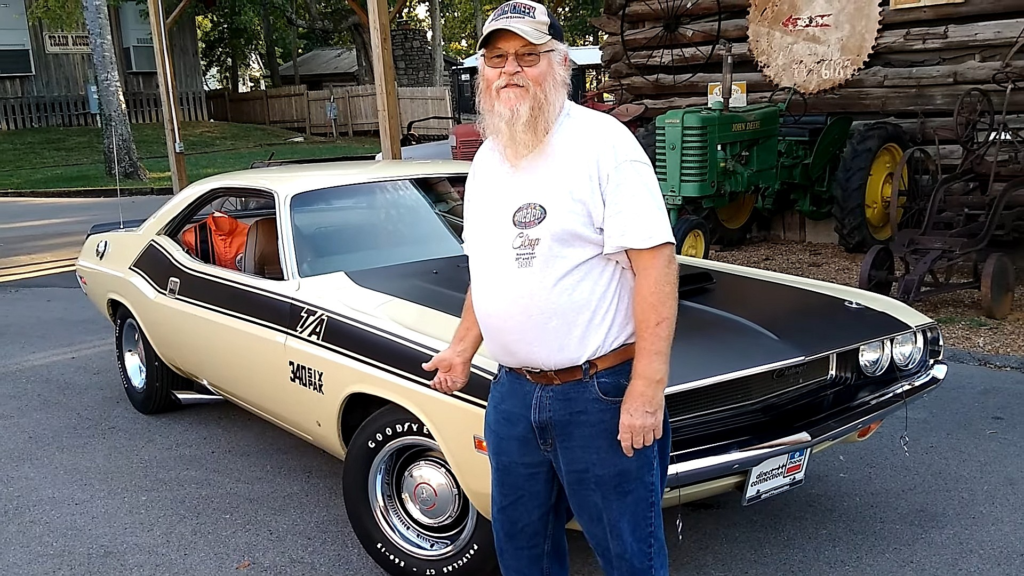 How many were made? Well, Dodge built 2,399 units to homologate the car for the Trans Am championship. How many of them are still around? Well, there's no statistic to run by, but the cream example you're looking at has to be the finest survivor out there.
Yup, this T/A was never restored and still has all of its original components. And I'm not only talking about internals like the engine and the transmission. This muscle car is a numbers-matching classic from bumper to the bumper, including the body panels.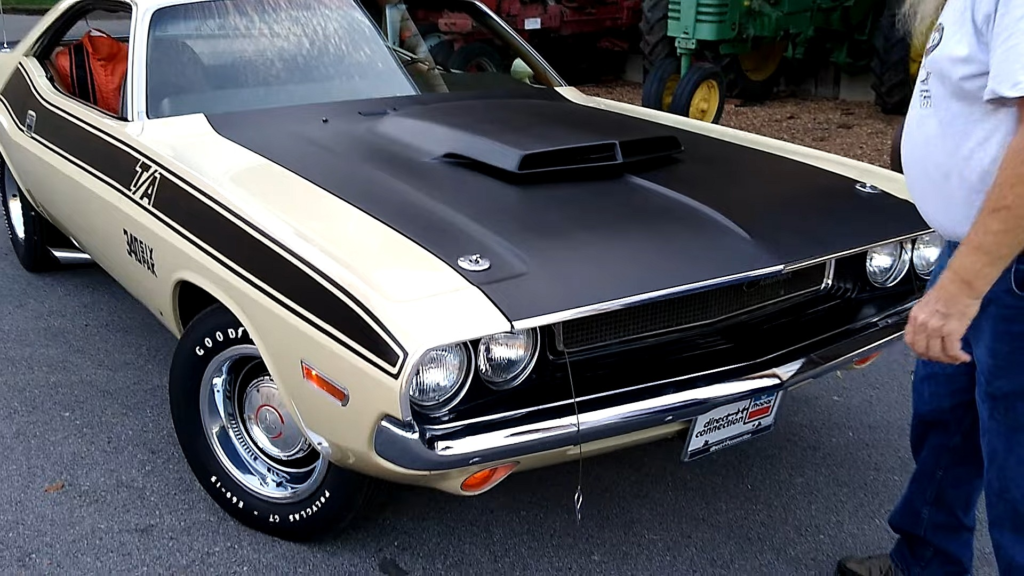 How has this 1970 Dodge Challenger T/A survived in such remarkable condition for over half a century? Credit goes to the current owner who, upon purchasing it in 1976, treated it as if it were the rarest and most valuable car in existence. Though the original cream paint displays some signs of age such as chips and patina, and the driver's seat exhibits some wear, this Challenger T/A remains in remarkable condition for an unrestored survivor.
Things look just as good under the hood, which hides a 340-cubic-inch (5.6-liter) V8 rated at 290 horsepower. Oh, and because the mill mates to a manual gearbox, this T/A is one of only 989 examples sold in this configuration.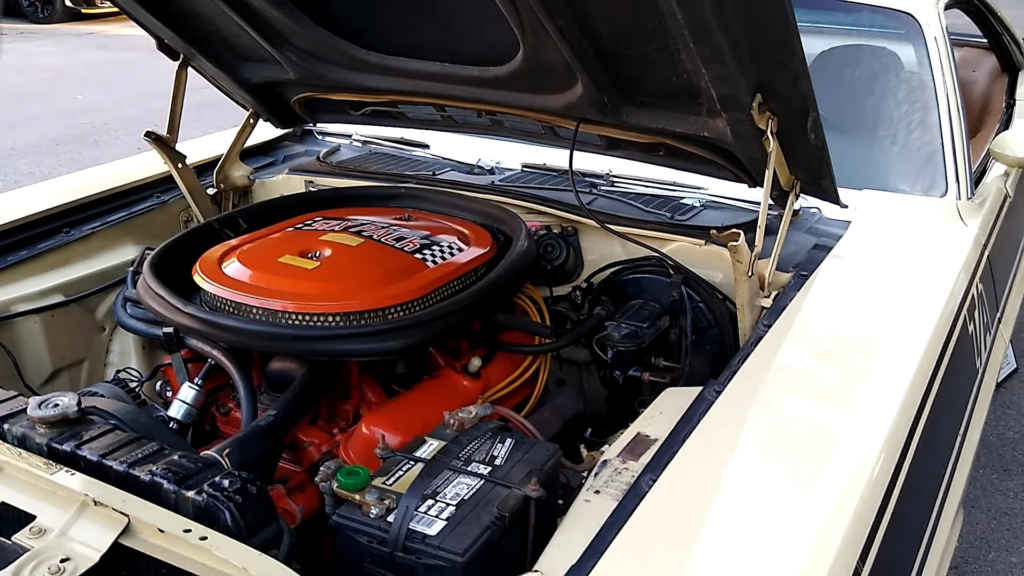 Dodge had plans to continue offering a T/A version for the 1971 model year, even promoting it with an advertisement for a 340 V8 engine with a four-barrel carburetor. However, with the company's withdrawal from Trans Am racing after 1970, the T/A was subsequently discontinued.
As a result, the 1970 Dodge Challenger T/A is a rare and highly sought-after one-year only gem among muscle car enthusiasts, particularly when compared to its competition, the Chevrolet Camaro Z/28 and Ford Mustang Boss 302.