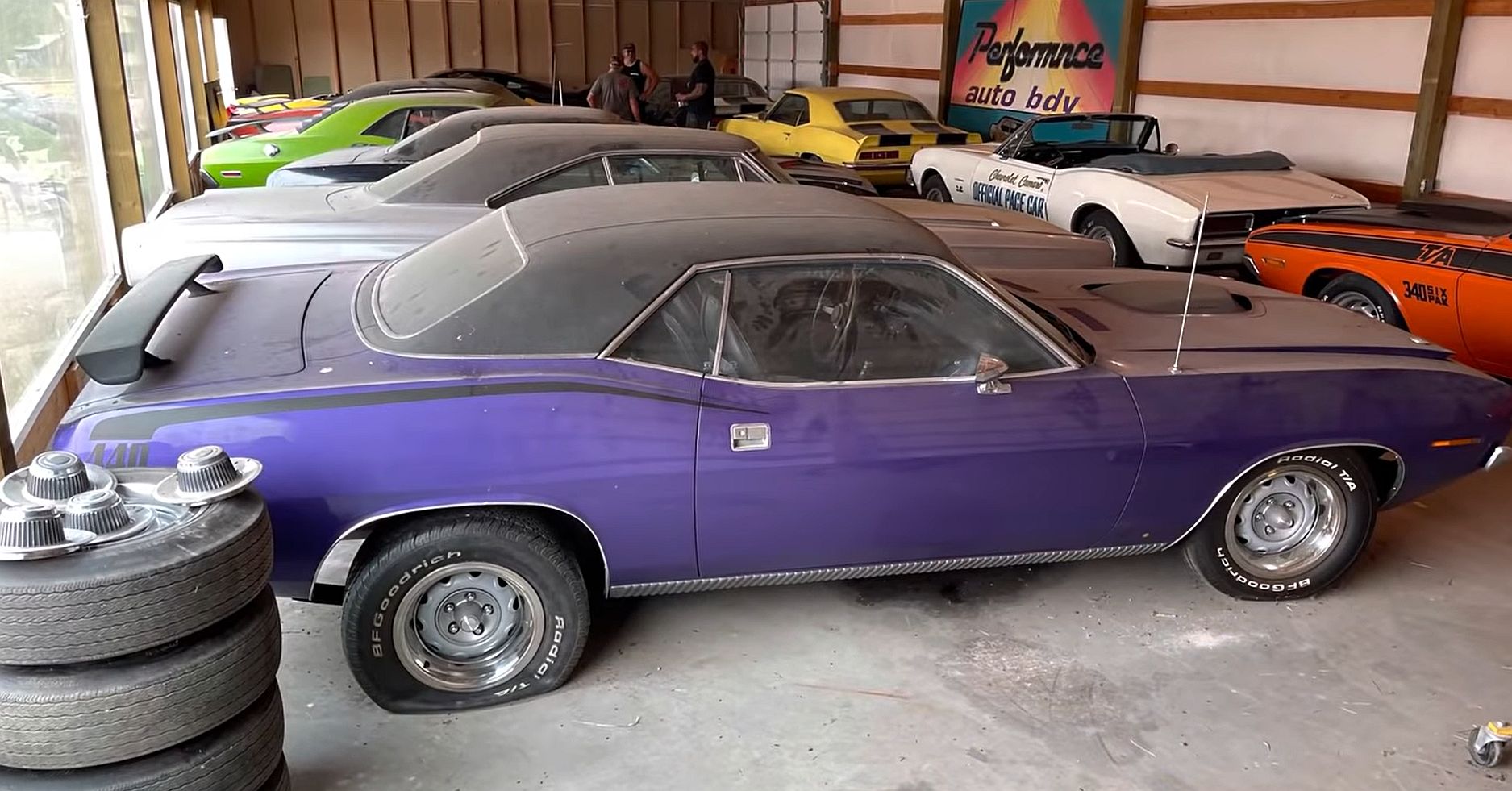 Classic Cars Paradise: A Treasure Trove of Vintage Cars Found – Z/28 Camaros, 440 Barracuda, Hemi GTX, GTO
It's clear that the United States is still home to many classic cars that have yet to be discovered, as evidenced by the continued emergence of old vehicles from barns across the country. The barn described in this text is home to a collection of 10 impressive muscle cars that have been hidden away for over 25 years, but are still in good condition and ready to be driven. Despite being covered in a layer of dust, these cars are sure to impress any classic car enthusiast.
The first car you'll see is a Pontiac GTO "The Judge" finished in a very bright shade of yellow. Also paired with blue and red stripes for a striking contrast. Right behind it, there's a 1971 Dodge Charger in red with a black vinyl top.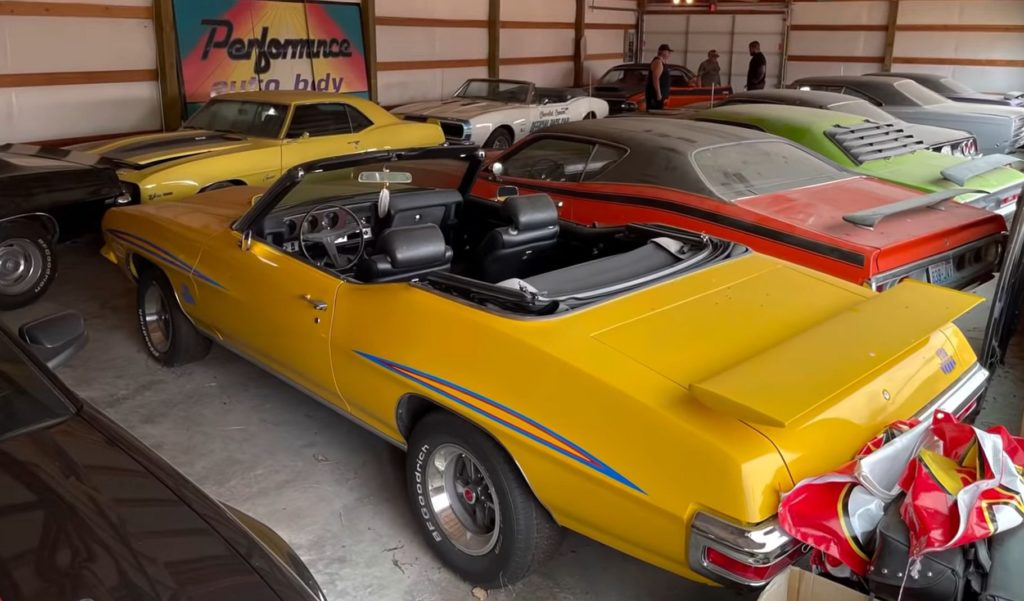 That's so early 1970s, rear wing included. If red isn't exotic enough for you, there's also a Plymouth Barracuda in a more striking shade of Sassy Grass Green. The barn is also home to a Plum Crazy 'Cuda.
Parked behind a Hemi-powered GTX, another rare gem, the purple coupe doesn't have the rare 426-cubic-inch V8 under the hood, but its 440-cubic-inch six-barrel mill is nothing to sneeze at either. It's also a manual version with a factory shaker, so it's a pretty rare combo as far as year, paint, and engine go.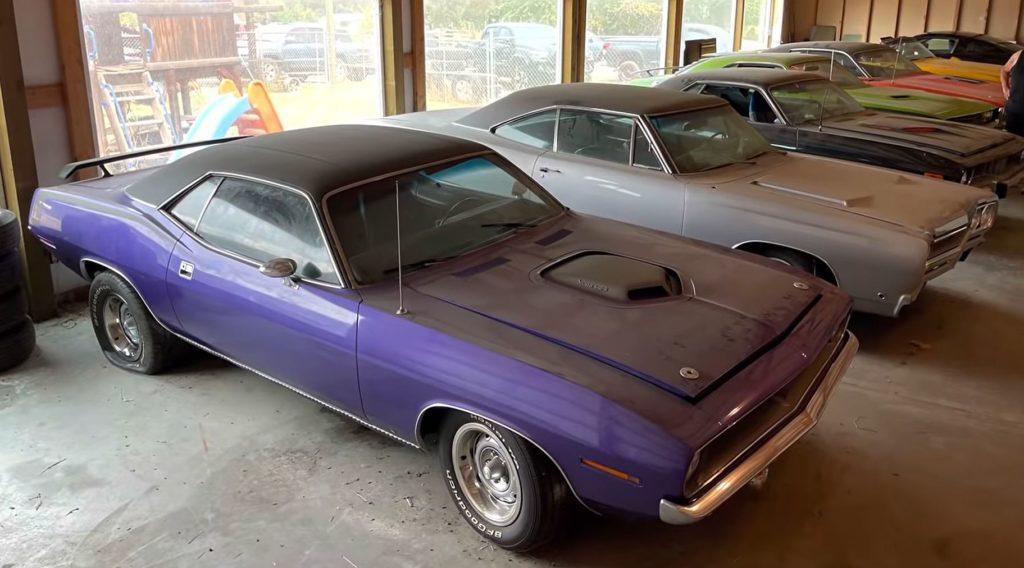 And the Mopar goodness doesn't stop here. In front of the 'Cuda rests a 1970 Dodge Challenger T/A. A beautifully restored coupe, it's a bright orange example with a matching interior. A rare option that you won't see in the metal anytime soon.
If you're not a fan of Mopar cars, you'll be happy to know that the owner of this barn also has three first-generation Chevrolet Camaros in their collection. These include two 1969 Z/28s (one in yellow and one in black) and a 1967 pace car with an impressive metallic blue interior. This pace car has remained unrestored and is in particularly good condition, making it a rare and special find.
Watch the video from Youtube/DezzysSpeedShop and tell us what's your favoirte find in here ?!