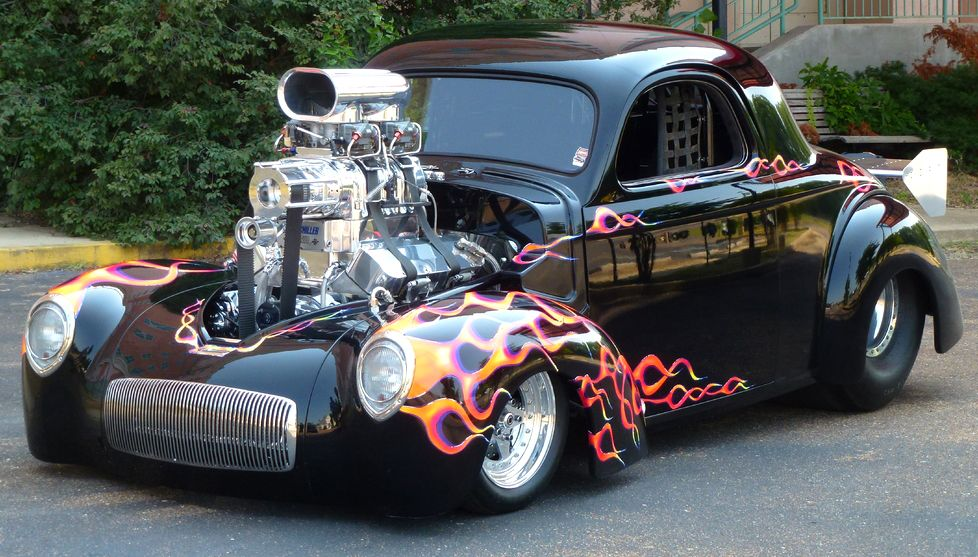 1941 Willy's Coupe "HEDNOKR" – Took 11 Years to Get Completed, Beautiful Sound
The 1941 Willys Coupe was a classic car produced by Willys-Overland Motors during the 1940s. It was known for its unique, streamlined body style and performance capabilities, which made it popular among car enthusiasts and collectors. The Willys Coupe was powered by a variety of inline-four and inline-six engines, and it was available with both manual and automatic transmissions.
"It took my husband, Stan McCord 11 years to build our 1941 Willys Coupe "HEDNOKR" in our garage. We started with a Fiberglass Body, Chasis & Suspension from Outlaw Performance & then Stan designed the rest! He cut the body & Channeled 4″ over frame (Flip Mounts). It has a Black Powder Coated, Double Funny Car Roll Cage, Vintage Air Condition, Commander Remote 10 Function for Power Windows, Power Door Locks & Remote Hood Release."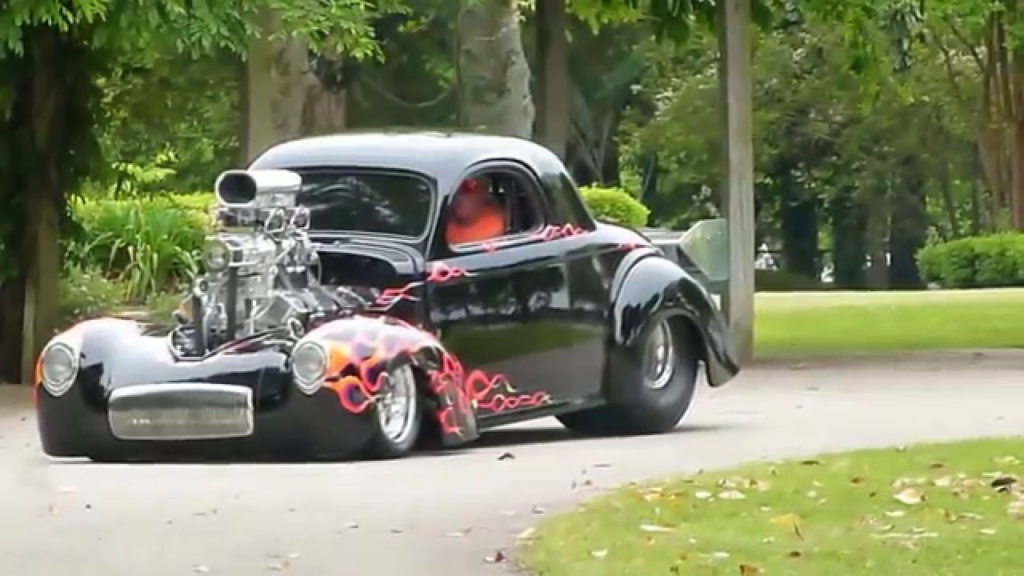 ENGINE: Late Model Chevy, 454, 468 cubic inch, Bored: 30 over, Stroked: 4:00, Balanced, Blueprinted, Chevy Aluminum Heads, TRW Pistons, Compression.
HORSEPOWER: 1100 @ 6500 RPM – 2 Pulls on Motor! Stan is an adrenaline junkie and loves HOTRODS! When Stan was a kid he used to ride his bike all the way to Lakeland Drag Strip to hand out time tickets to the racers.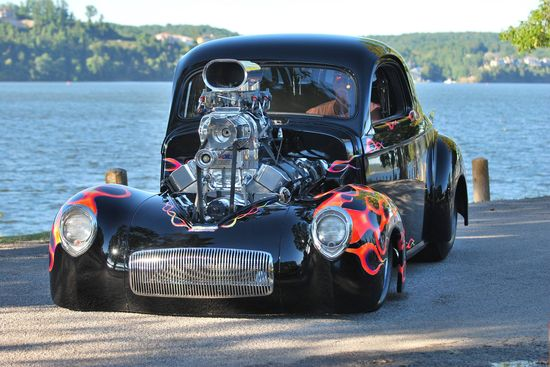 When he got his first car, a 1967 Chevelle, he raced it at Lakeland Drag Strip. Then he built his first show car, "Stan's Toy" a 1974 Laguna Type S3. His motor made the back cover of POPULAR HOT RODDING MAGAZINE with a feature article inside.
Stan raced our Sanger Pickle Fork Hydro Boat during the 1990's. THEN, HE decided to build our WILLYS "HEDNOKR"! As you can tell, I'm his biggest fan! I've seen the determination of a man who loves HOTRODS, DRAG BOATS, DRAG RACING, 4 WHEEL OFFROAD TRUCKS, PRO STREET CARS/TRUCKS, SHOW CARS/TRUCKS, Stan lives and breathes it!
P.S. He is an only child and his parents hated this stuff, but Stan had determination and now we use the Willys at Car Shows to show kids that you can do anything if you set your mind to it. We try to teach them to get a good education, a good job and you can use your imagination to create ANYTHING!
Watch and enjoy this beautiful creation from this. Just listen to that sound…music to my ears: