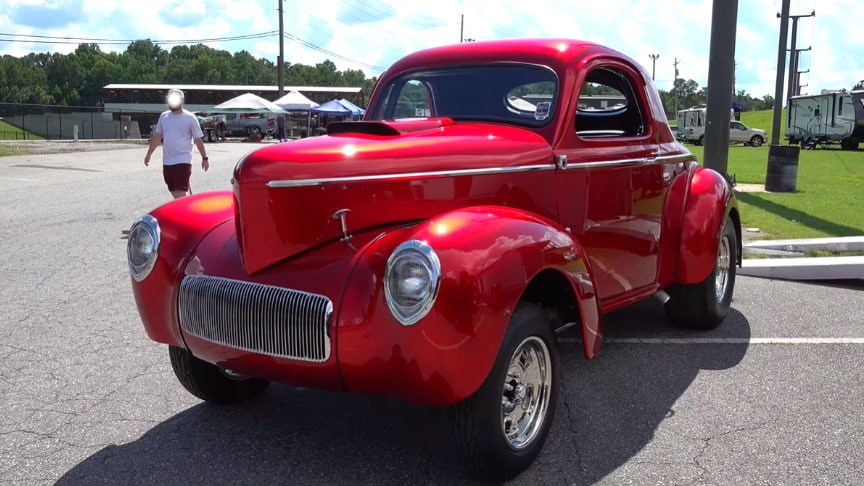 Candy Apple 1941 Willy's Coupe Race Car "Cat Skinner" With Late Model Ford GT Engine
This 1941 Willy Race Car is a classic car that was showcased at the 2022 Auto Crusade Car Show held in Cumming, GA. The car is a true beauty and stands out with its mesmerizing candy apple red exterior that looks even more stunning under the Georgia Sun. The car has been customized with great attention to detail, making it one of a kind.
The interior of this car is just as impressive as the exterior, with a custom leather interior that features two different textures of leather, but close to the same color. The red stitch used to give it some pop adds a nice touch to the interior, making it look even more stylish.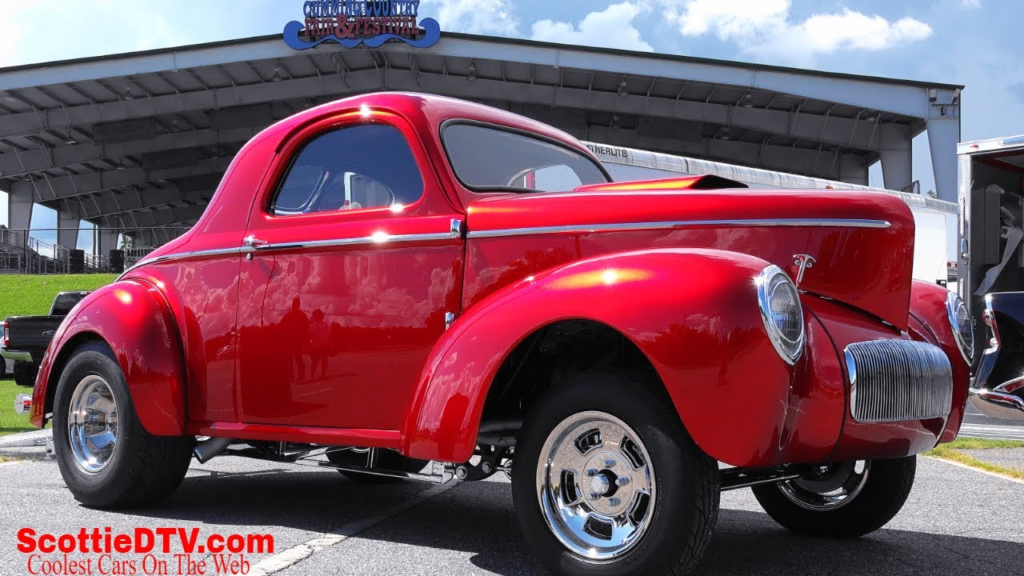 Wheels are always a personal choice, and the wheels chosen for this car are the perfect match for this style of build. The overall look and feel of the car is sleek and impressive, with a modern touch that doesn't take away from the classic feel.
Under the hood of the 1941 Willys Race Car is a very cleanly installed Late Model Ford GT engine, which is a perfect fit for this small engine compartment. It's impressive how the builders managed to incorporate all the modern technology into the small engine compartment of a classic car. The engine adds a powerful touch to this already impressive vehicle.
This car was a real deal race car back in the day, and the family wanted to bring it into the future while paying homage to the past. The result is a very cool Hot Rod that has been aptly named the "Cat Skinner." The car is a testament to the passion and dedication of the builders who put in countless hours to make this dream car a reality.