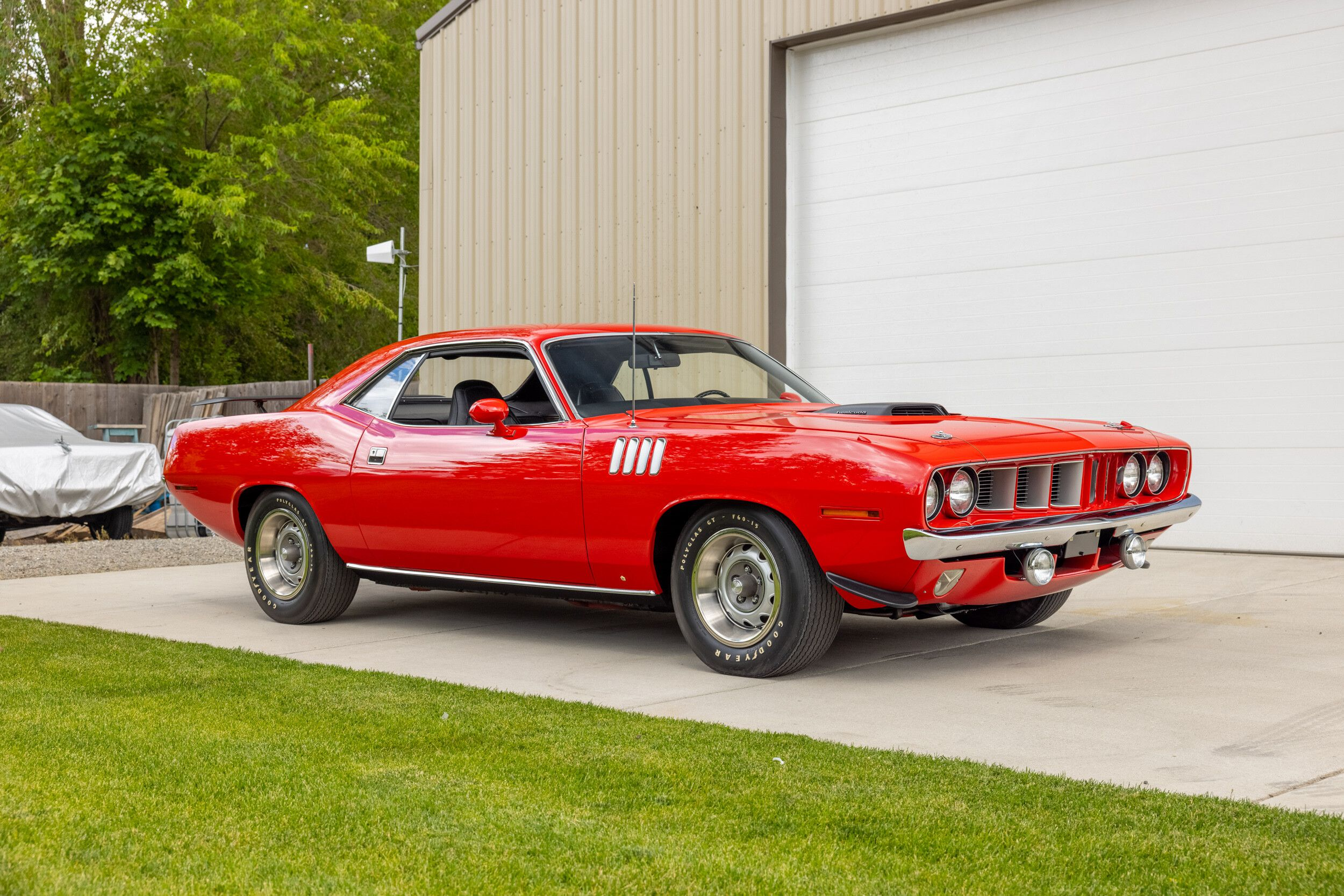 All Original 1971 Plymouth 426 Hemi Cuda, 1 of 48 Ever Made – Multiple Award Winner
There are some folks that don't appreciate the 1971 Plymouth Cuda design, the E-body Mopar represents the end of the high performance muscle car era, and a great part of the American automotive history as well. Born in California this 426 HEMI powered Rallye Red beauty has been restored back in 2009, and won some of the most prestigious awards ever since.
That model year was the final one for the factory 426 ci (7.0L) HEMI, at least on street cars. And while the high price of the NASCAR-proven V8 meant only 107 units were built using the motor, the rarity only boosts the aura of these examples nowadays—as explained by Scott Smith of Harms Automotive, who is mentioned as a Mopar expect in the Hemmings video below, seeking such a machine today reveals the fact that only 75 of them are officially alive (empahsis on "officially").
Returning to production numbers, just 48 cars were built with the three-speed automatic (the rest featured a four-speed manual) and this FE5 Rallye Red is one of them.
The complete documentation is present, while the A-grade restoration performed in 2009 included a "plethora of mint original and production-line correct original restoration parts". And the fact that the vehicle subsequently received multiple awards confirms the quality of the work.
This is one of the finest examples you will ever see without a doubt, that explains why someone bought it for $520,000!!!
Source: Youtube/Hemmings