One Owner Hidden 1970 Chevy Chevelle SS454 LS6 450HP Barn Find Uncovered!!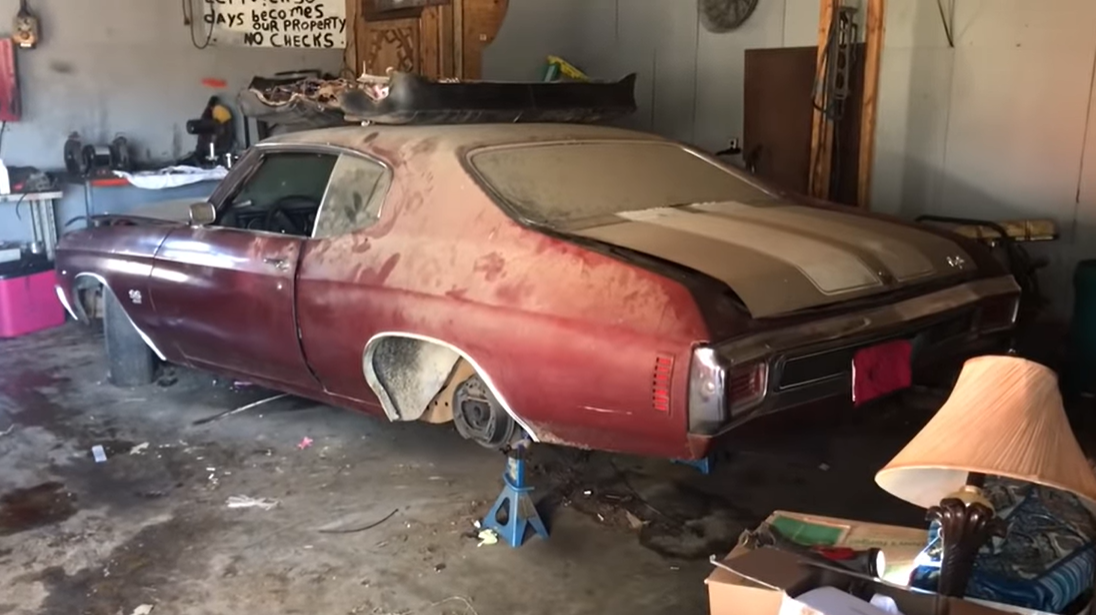 Patrick Nichols is behind this video, and today he is bringing us a very nice automobile, a 1970 Chevelle SS454 LS6 that has been owned by just one person over all these years, which makes it quite rare when it comes to a car that is nearly half a century old.
To make matters even more interesting this is a numbers matching vehicle which is still painted in its original paint and incredibly has so little rust to show for it, which shows us how good this car has been taken care of.
Upon the inspection, the engine bay shows us that the car still has the original 454ci, 450 horsepower engine that it left the factory with, and there is even more good news about this vehicle.
The owner promises that pretty soon, this car will be back on the streets where it belongs after all those years of neglect, and all we can say about it is, we can barely wait.
Source: Youtube/Patrick Glenn Nichols Musclecar Barn Finds