Tuxedo Black 1970 Chevelle SS454 M22 LS6 Found Hidden In Texas Parked For Over 35 Years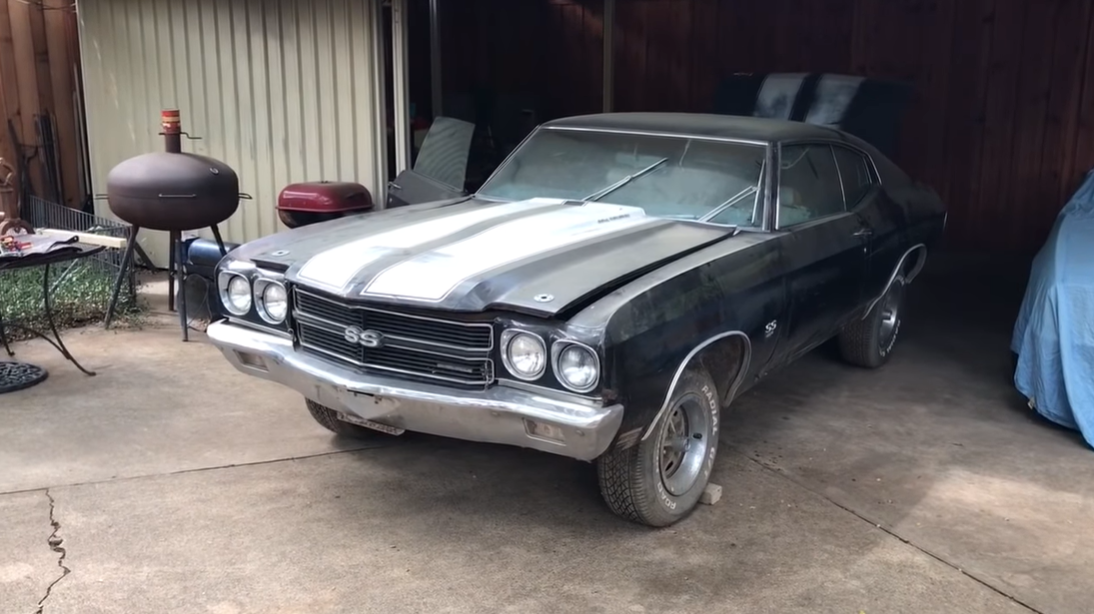 Just outside of Dallas Texas is where we are taking you today along with Patrick Nichols who had managed to find an incredible rare vehicle in the form of a 1970 Chevelle SS454 M22 LS6.
This Tuxedo Black vehicle is one that has spent most of its life in Texas thus making it a very desired vehicle due to the fact that those vehicles had much less rust on them due to weather.
It has been parked for 35 years and it looks the part but there is little doubt that this is a very solid car with original paint and it truly deserves the attention of somebody that can afford to restore it in its original form.
So go ahead, play the video and let Patrick take you around the car and do what he does best, explain all the cool stuff about a classic muscle car like this one.
Source: Patrick Glenn Nichols Musclecar Barn Finds