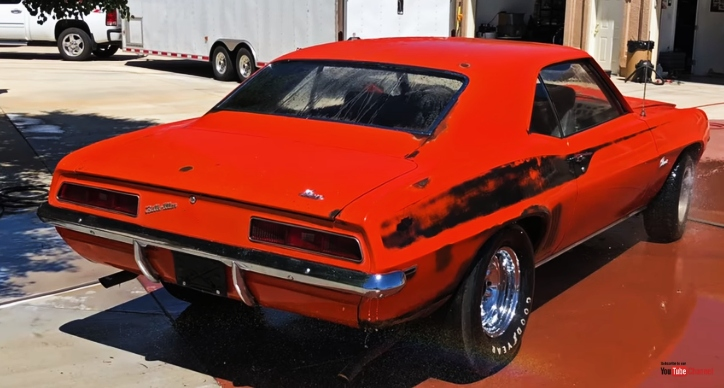 Rare Beautiful Find – 1969 Chevy Camaro COPO 427 ci/425 hp (L72) V8
Original Dick Harrell 1969 Chevrolet COPO Camaro with 427 big block linked to 4-speed manual transmission is barn find that will get every old school muscle car fan excited. This isn't just another first generation Camaro guys, this thing is as rare as it gets and on top of that it has quite a story.
Even back in the day, few people understood that Chevrolet had built quantities of L72 427/425 HP-powered Camaros (and Chevelles) during the 1969 model year. That was because this availability was not among the regular production options listed in factory paperwork.
In the summer of 1968, Don Yenko, a dealership owner and noted road racer from Pennsylvania, had convinced Piggins to make this happen for the 1969 model year, as Yenko had previously used the COPO process in both his Stinger Corvair program in 1966 and for special sports equipment on his dealership-converted 427 CI Yenko Super Camaros.
Watch and enjoy the video below:
Source: Youtube/Jerry Heasley