High School Buddies Owning 3 Vintage Cars: Plum Crazy '69 Charger, '58 Pontiac Laurentian and '68 Chevy Camaro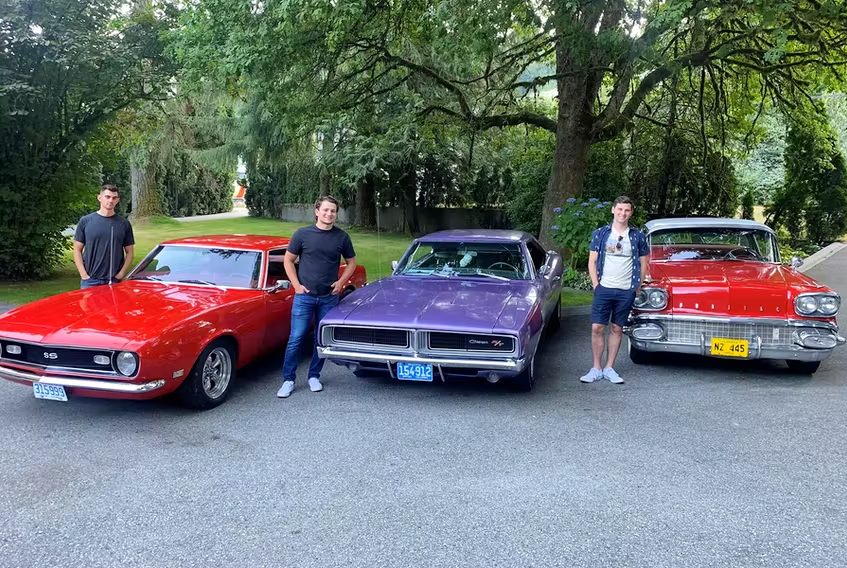 High school car buddies from Coquitlam, B.C., from left to right, Mateo Cecchinia, Marc Testa and Matthew Marsolais help each other restore their collector cars, respectively, a 1968 Chevrolet Camaro, a 1969 Dodge Charger, and a 1958 Pontiac Laurentian.
Marc Testa wheels his Plum Crazy-hued 1969 Dodge Charger in beside his friend's red and white 1958 Pontiac Laurentian. He deftly shifts the four-speed transmission and revs the hot 383 Magnum V8 engine as the 52-year-old muscle car comes to rest.
Matt Marsolais has been working on his Pontiac for two years to get it road ready and he has been driving it a lot this summer.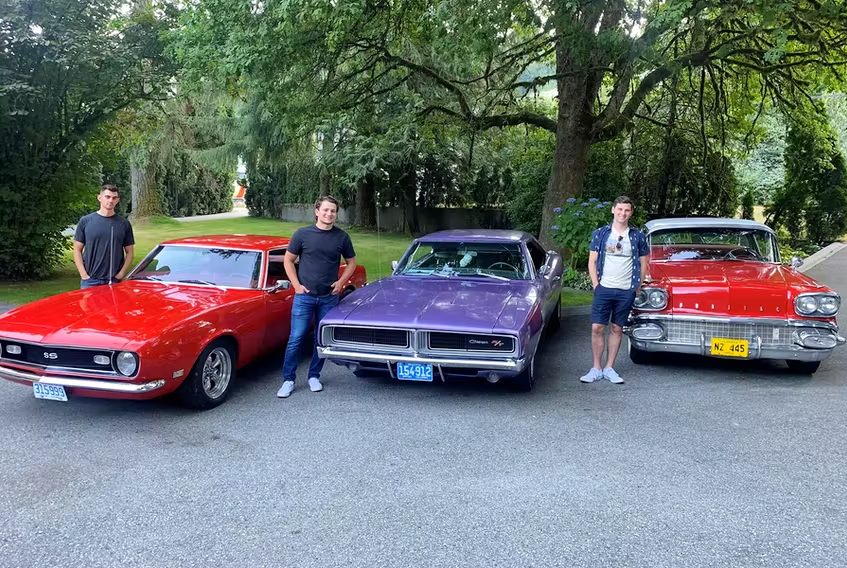 The two friends are soon joined by Mateo Cecchini, who is driving his all red 1968 Camaro — another hot muscle car that was originally popular more than half-a-century ago.
The three car buddies have owned their classics since they were teenagers and are now in their early 20's. They are living proof that the collector hobby isn't just for grey-haired enthusiasts seeking sentimental touchstones to the cars they wanted when they were young. These guys are young and they love the cars from an era enjoyed by their parents and grandparents.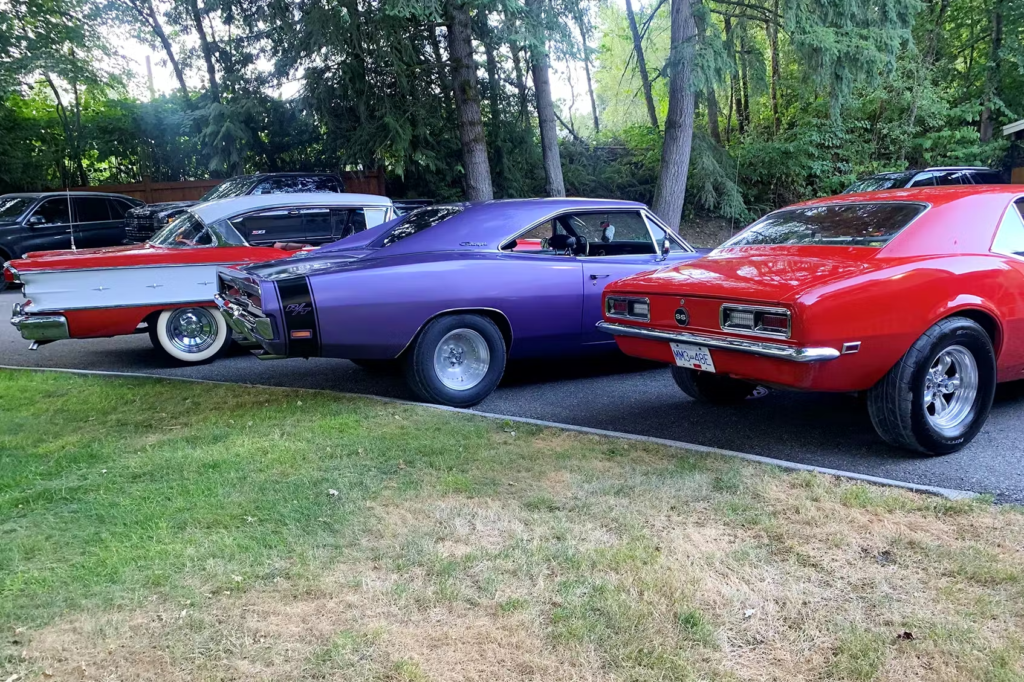 The three friends are all from Coquitlam, B.C. and help each other work on their cars. They regularly check online to get advice from the University of YouYube or get their fathers involved if they get bogged down and need help to complete complicated repairs. Marc's father is in the automotive business and worked with Marc to install a four-speed transmission in the Charger last year.
Their advice to other young people considering the purchase of a collector car: If you like the car, just do it. You will meet the people who will help you fix it up and keep it running.
h/t: saltwire.com