Attractive 1967 Pro Touring Ford Fairlane 5-spd Walk Around Video – Interior, Sound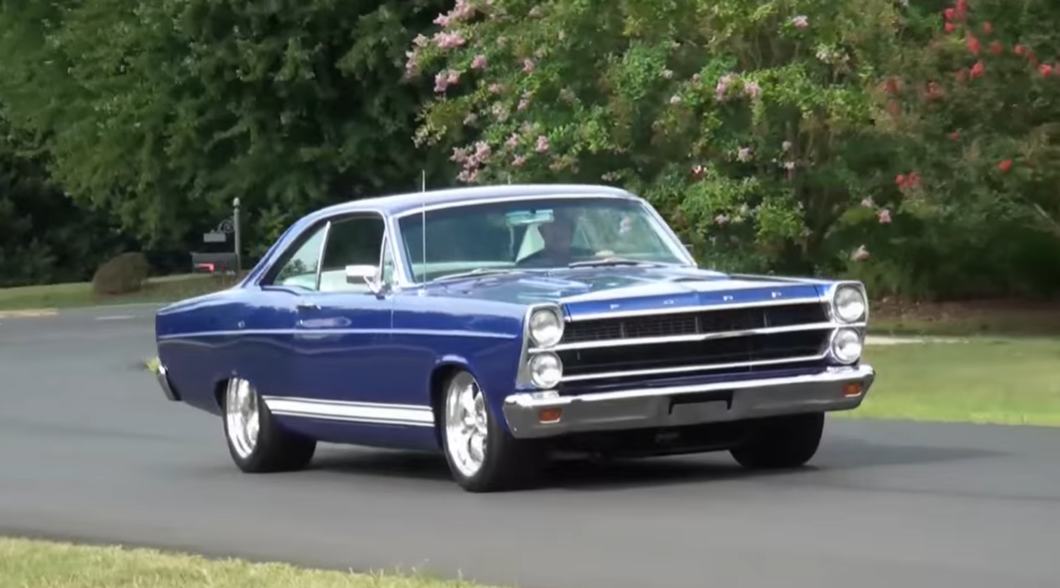 Whoever built this car – you did an outstanding job on the restoration. Every inch of it is a credit to your time and dedication putting this work of art together.
Here we have a beautiful 1967 Ford Fairlane, very tasteful and a timeless design and sounds pretty well too. Blue color, white interior and impressive beast of a motor underneath the hood.
While the 1967 Fairlane engine bay would accommodate any of the Ford V8 powerplants, only 229 cars came equipped with the 427 V8 from the factory, and there is a reason for that.
As stated by Ford in the new owner letter, these muscle cars were not intended for highway cruising or daily drivers. They were the street version of a NHRA Super Stock race car.
Besides being a very well preserved example, the 1967 Ford Fairlane featured is nothing special in terms of appearance or options. However, its drivetrain makes the car very exciting when you're not afraid to step on it.
High compression 427 FE engine topped with dual four barrel carbs and dressed with go-fast goodies, this beast was factory rated at 425hp and 480 pounds of torque.
Check out the video of this beautiful ride and share your thoughts with us:
Source: Youtube/jasoncrowley