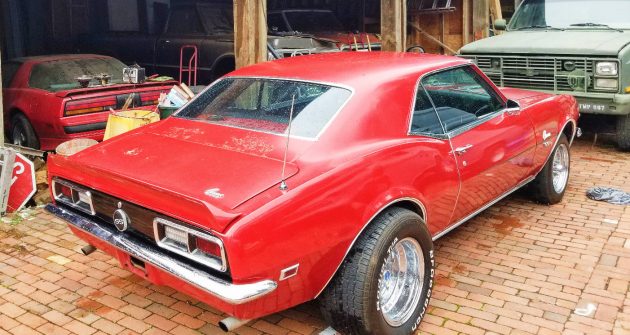 Rarity Revealed: 375HP 1968 Camaro SS396 Barn Find After Decades and Still in a Very Good Shape
The 1968 Chevy Camaro SS396 was a high-performance version of the Camaro muscle car produced by Chevrolet. It featured a 6.5-liter (396 cubic inches) V8 engine that produced 375 horsepower and 415 lb-ft of torque. It had a 4-speed manual or 3-speed automatic transmission. This model had a distinctive front grille, SS badges, and wider tires. It had a better suspension and braking system than the base model. The SS396 was one of the most popular Camaro models of the first-generation.
If you love American muscle cars, then first generation Camaros likely have a place on your "want" list. As you can see from the pictures, the car looks pretty good from about ten feet away. When you get closer, you can see that the paint has some age cracking and chipping, and the finish is dull in places.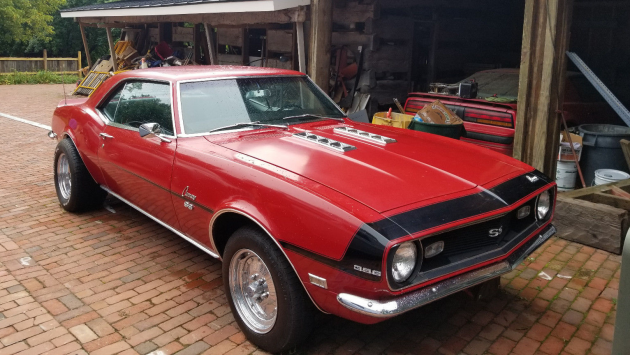 Up front, we can see that everything looks to be in good shape. The traction bars are more prominent from this view, but we have all seen them on first generation Camaros so much they almost look like they were a factory option.
Inside, we have some clues to help us understand this car's life. The vinyl bucket seats look to be the originals, and the carpet and dash are in very good condition. However, another picture shows a small rip in the portion of the driver's seat next to the seat hinge. We also see that it is a four speed car, and that a Hurst shifter has been added.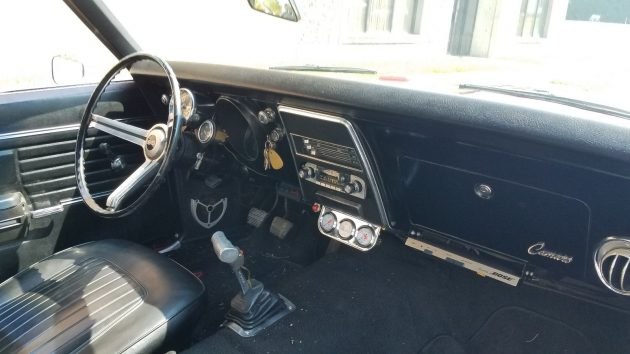 Under the hood sits the numbers matching 396 cubic inch big block Chevrolet engine complete with a set of Mickey Thompson valve covers.