1958 Plymouth Savoy Found Parked in a Barn For Over 15 Years – The Story of a Rare Hot Rod
Most people will struggle to recognize this car, even classic car fans. It's a 1958 Plymouth Savoy, one of the most unusual barn finds you'll ever see. The 1958 Plymouth Savoy was a mid-size car produced by the Plymouth division of the Chrysler Corporation. It was part of the Plymouth Belvedere line, which also included the Plaza and Belvedere models. The Savoy was the entry-level model of the line, but it was still well-equipped and offered many of the same features as the more expensive models.
The 1958 Savoy featured a new, more modern design, and was larger and more powerful than the previous model year. It was available in a variety of body styles, including a 2-door coupe, 4-door sedan, and a 2-door convertible. The base engine was a 230 cubic inch 6-cylinder, but a 318 cubic inch V8 was also available. The Savoy was known for its reliability and durability, making it a popular choice among car buyers at the time.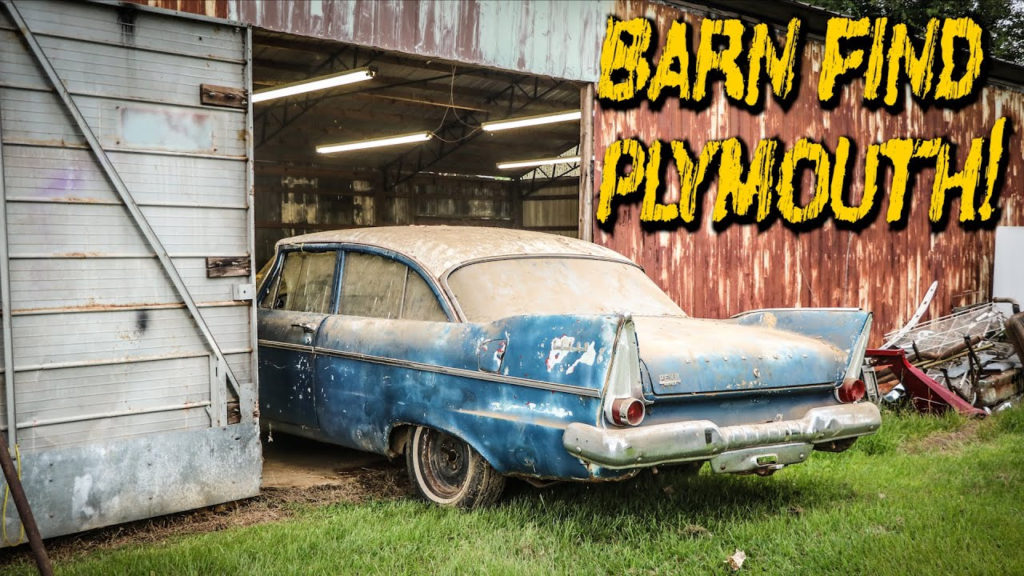 Some notable features of the 1958 Plymouth Savoy include its "Forward Look" styling, and its optional "PowerFlite" automatic transmission. It's in pretty rough condition, but YouTuber Dylan McCool decided it's worth saving after discovering it's been sitting in an Alabama shed, covered in dust. First stop: getting the unusual engine to start for the first time in 15 years.
The '58 belongs to the 3rd generation of the Savoy. The totally restyled 1957 Plymouth lineup of cars looked totally different, as, under the leadership of design chief Virgil Exner, Chrysler began to adopt finned designs. The Savoy was Plymouth's entry- to mid-level car for the full-sized market. It was mainly popular with taxicab companies, police stations, and as a fleet car. And while some customers still bought the Savoy because it was a cheap full-sized car with an optional automatic V8, this particular example is fitted with a six-cylinder.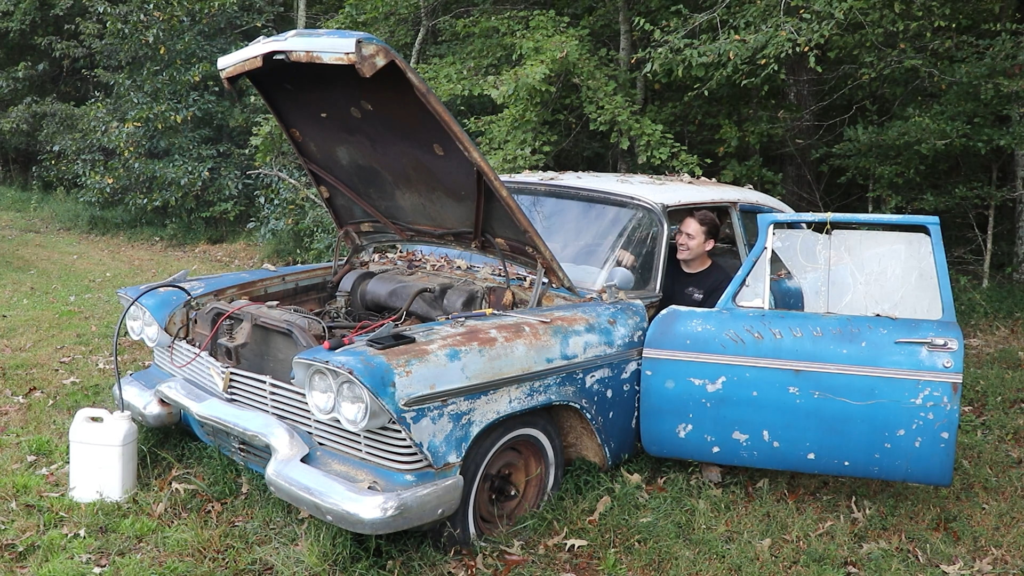 Unless we're mistaken, this is the most basic of basic engines Chrysler had for the Savoy, a 230 cubic-inch line-6 (3.8-liter). It's the Flathead Six that traces its roots to before World War II and probably made around 115-130 horsepower on Plymouth models at the time. Ironically, 1958 is also the year they brought out the new, much more efficient slant-6.
As far as the bodywork is concerned, this thing is in pretty bad condition with a lot of rust showing at the bottom. It's been said that the Savoy was rushed into production with problems like this and it permanently hurt Chrysler's reputation for quality.
Because it's goth thick pillars, this particular 1958 Plymouth Savoy has to be the 2-door sedan. They made 17,624 units of this particular version in 1958, priced from $2,362 and weighing in at 3,360 pounds. The 4-door sedan was by far the most popular at 67,933 sold. As we said, these were popular taxis and police cars.
The upside to having such an old engine is that it's really simple to work on with very few parts that are easy to replace. After making sure it has fuel and spark, Dylan was able to fire the Flathead-Six right up. Unfortunately, the very next day, the engine refuses to run, probably because it doesn't have compression.