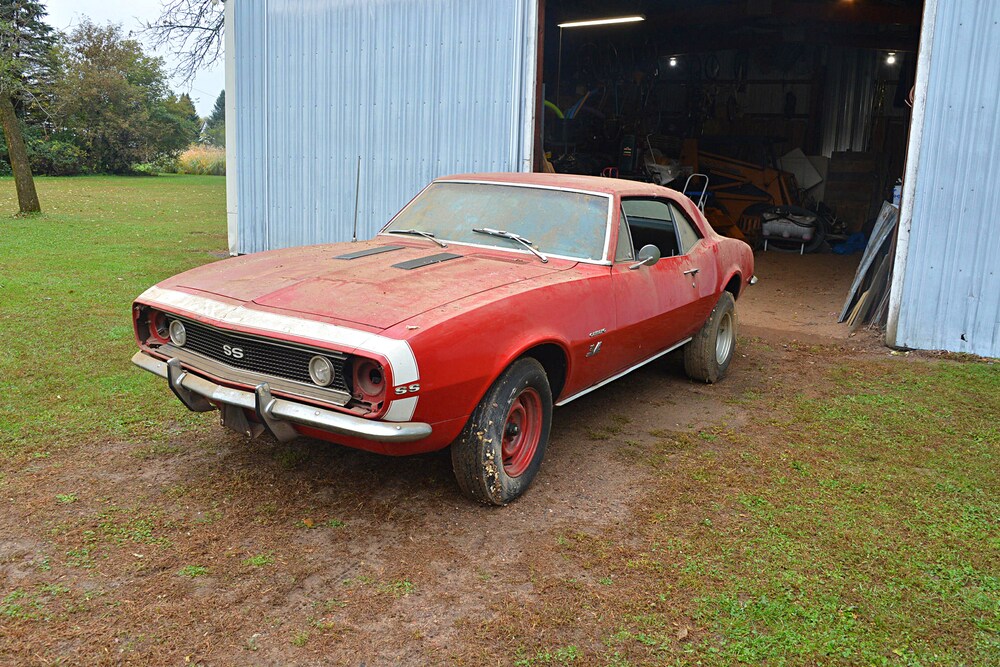 Beautiful Find: 1967 Chevrolet Camaro SS396 Spends 43 Years Stuck in a Pole Barn
The car, which was one of just 1,138 SS 396 Camaros built in 1967, had been stored away by its owner in 1975 and had not seen the light of day since. When Russ Johnson parked his 1967 SS396 Camaro on a dirt floor in a pole barn behind his house in Wisconsin in 1975, he had no idea the Bolero Red coupe would remain parked in this same spot for the next 43 years.
"I guess with family and kids coming along, it just got put on the back burner," he says. Russ bought this Camaro used in February 1972, when a 396 under the hood was just what he wanted. He wasn't looking for any special factory formula.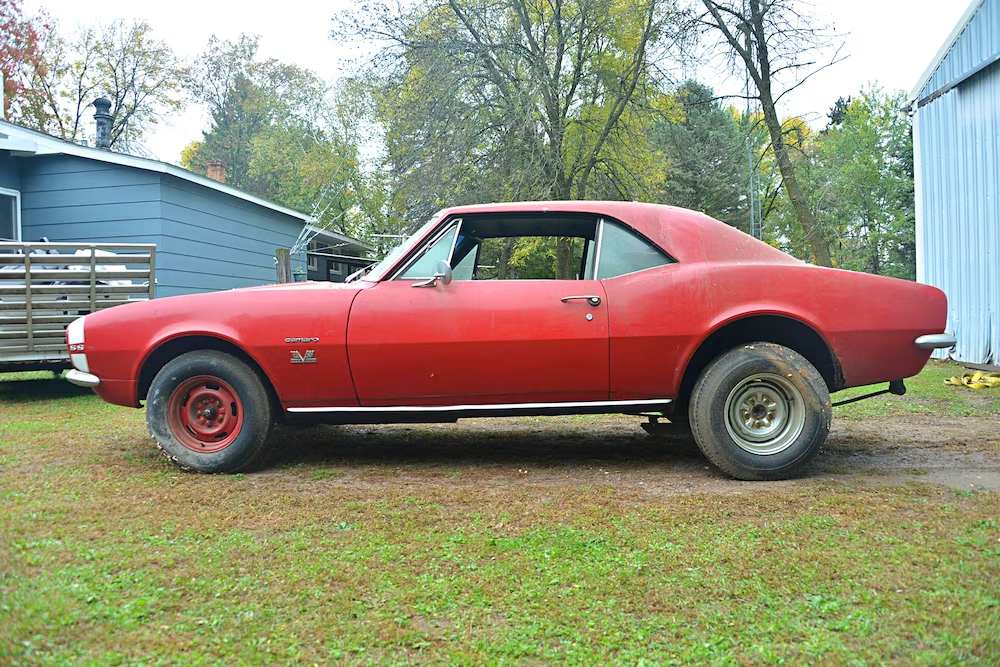 With no power steering, no disc brakes, and only an AM radio, this Camaro was obviously ordered as a muscle car. The original owner got the U17 gauge cluster, which required ordering a console.
Today, collectors look for the highest performance factory 396, the solid-lifter L78 option. When Russ investigated the collector status of the car he had stored in the barn so many decades ago, he was enthused to uncover, using both paperwork and various codes, that the 396 in his Camaro was not your garden-variety big-block. It was special and rare. It was the L78.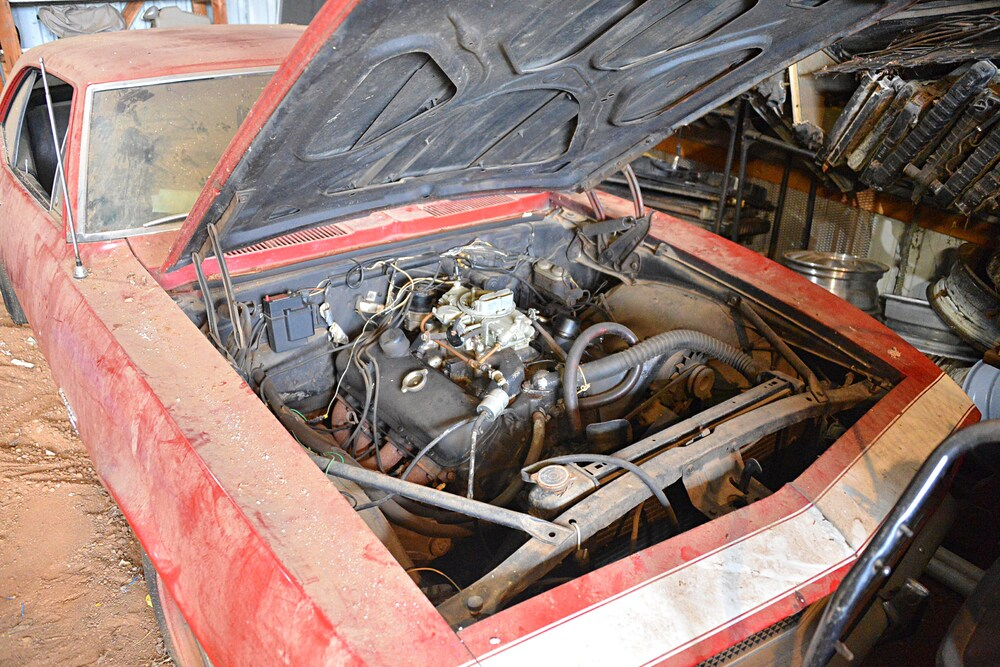 "I wanted a big-block. Back in the day, car guys said there was no substitute for cubic inches. Friends said big-block Chevrolets were good on the dragstrip."
He found this 396 Camaro, an SS with a four-speed, for sale at Knitter Chevrolet in Cadott, Wisconsin. The previous owner had spun the main bearings and traded the car in. The dealership would sell the Camaro, pristine but not running, for the bargain price of $800.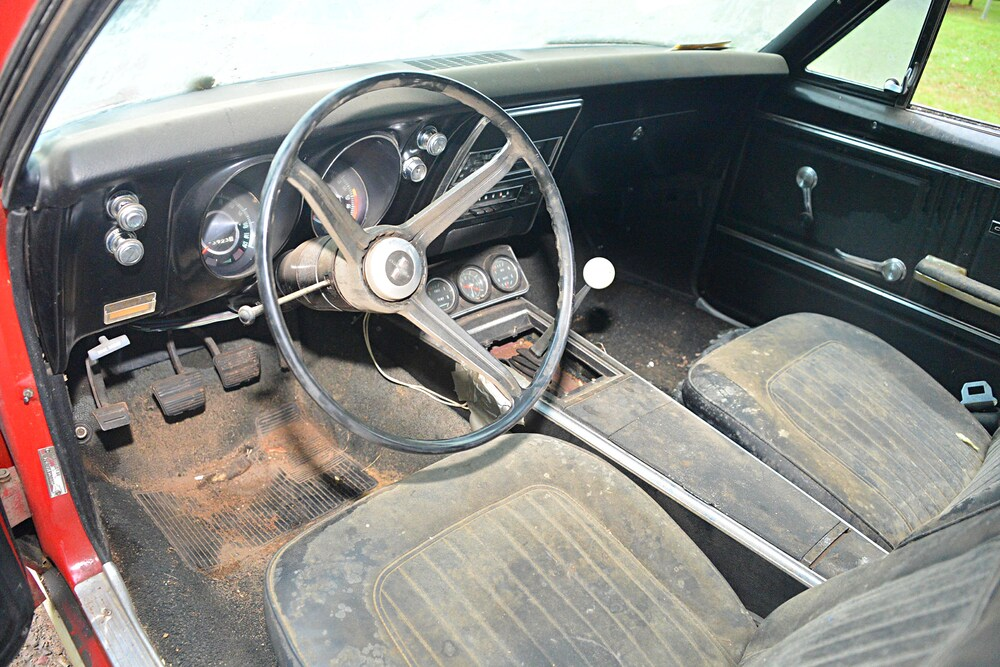 Tax in those days was 4 percent, bringing the total to a modest $832. Russ wanted to go drag racing, so this deal was perfect for him. The money he saved on the purchase price helped him buy another 396 to build for the track.
"I wanted to restore it one day," he says. But, just as family had gotten in the way of the Camaro 43 years earlier, retirement intruded into Johnson's restoration plans when the time came in 2018. "The older you get, the more you realize you go other directions."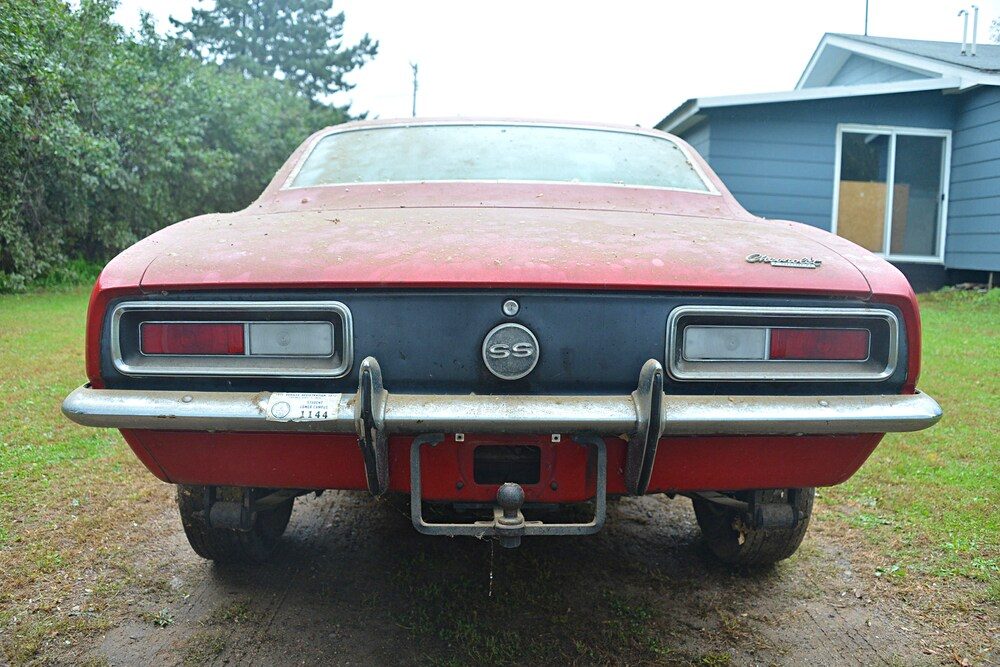 In October 2018, Russ decided to sell the Camaro, so he unpacked the car and pulled it out of his pole barn. He was intrigued to learn the production numbers on the L78 were low at 1,138 for the 1967 model year.
With so many of these cars hot rodded back in the day, he wondered how many could be left with a matching-numbers engine.