Real Deal 1966 Plymouth Belvedere 440 Cold Start, Great Sound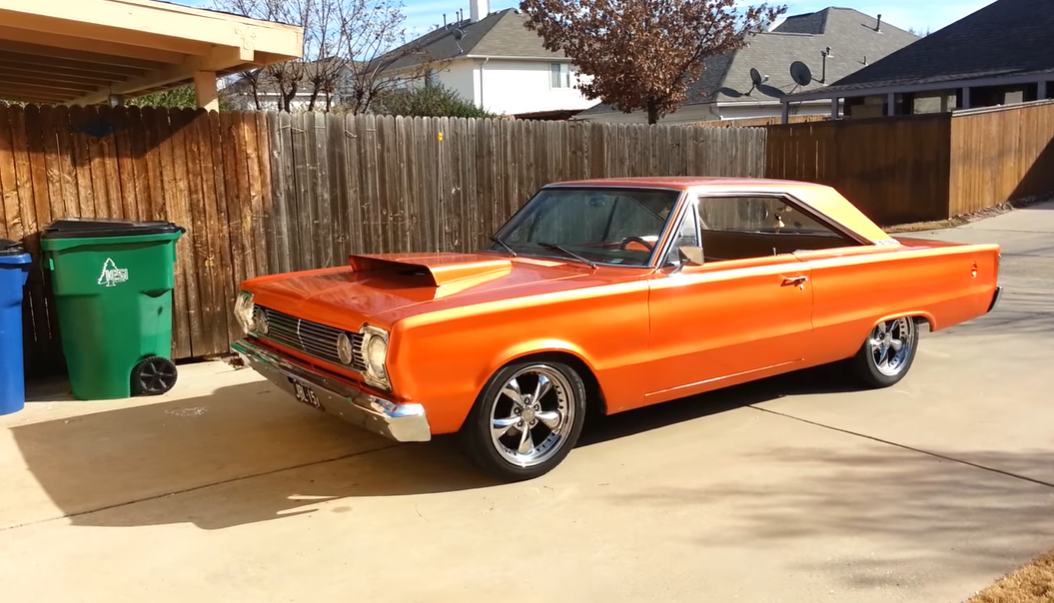 Yes, this is a real-deal, authentic Hemi car — a 1966 Plymouth Belvedere 440 with Hughes HMC3245BL Whiplash cam.
Plymouth Belvedere is a series of American automobile models made by Plymouth from 1954 until 1970. Continued as Plymouth's full-sized car until 1965, when it became an intermediate, and was replaced after the 1970 model year by the Satellite.
This car came as 2-door hardtop, 2-door sedan, 4-door sedan, station wagond and convertible.
What's not to like about them? An engine lineup that ranged from the reliable and economical 225 Slant Six, through the 318 Poly (making its last appearance that year), to the low-deck 361 and 383-inch B engines, to the 426 Street Hemi.
In the video below we have a beautiful, nice looking car, with a color which fits perfect and it really sounds great.
Watch and enjoy:
Pure beauty.