1000+ Horsepower EFI '41 Willys Coupe Completely Made From Steel !!!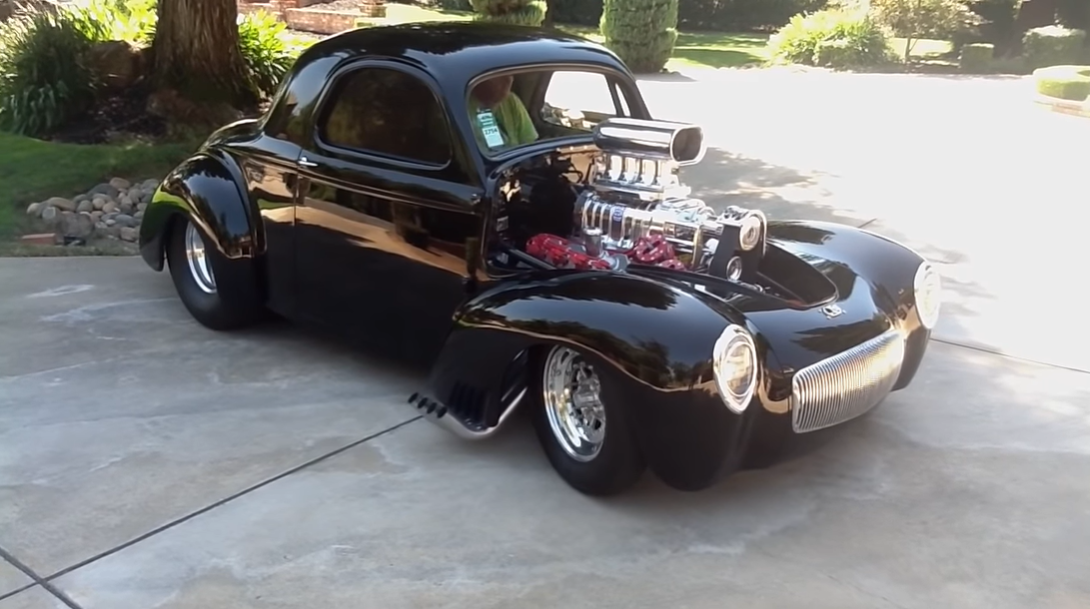 Press play and "get ready to rumble" !! You might think that we are joking around because you are not going to see a vehicle in the first seconds of the video, but you will definitely hear it!
Therefore, set up your sound devices and prepare your ears because this one is going to be Extremely-LOUD!
What we have here today is a 41 Willys Coupe completely made from steel! In addition to this, it uses 110 race gas, and it also has Dual Mags.
This vehicle is powered by a 426 HEMI engine that has INDY MAX Heads! Isn`t that amazing? Moreover, this mean machine is capable of reaching 1000+ horsepower!
That`s amazing! This would be pretty much everything about the exterior. On the other hand, the interior was Rich Santana Designs` work of art.
Sadly, there is not a good opportunity to lay an eye on it. Anyhow, looks like this guy is really into big engines. Pay attention to that engine mounted on the speedboat !!
Enjoy the video:
Tell us your thoughts ?