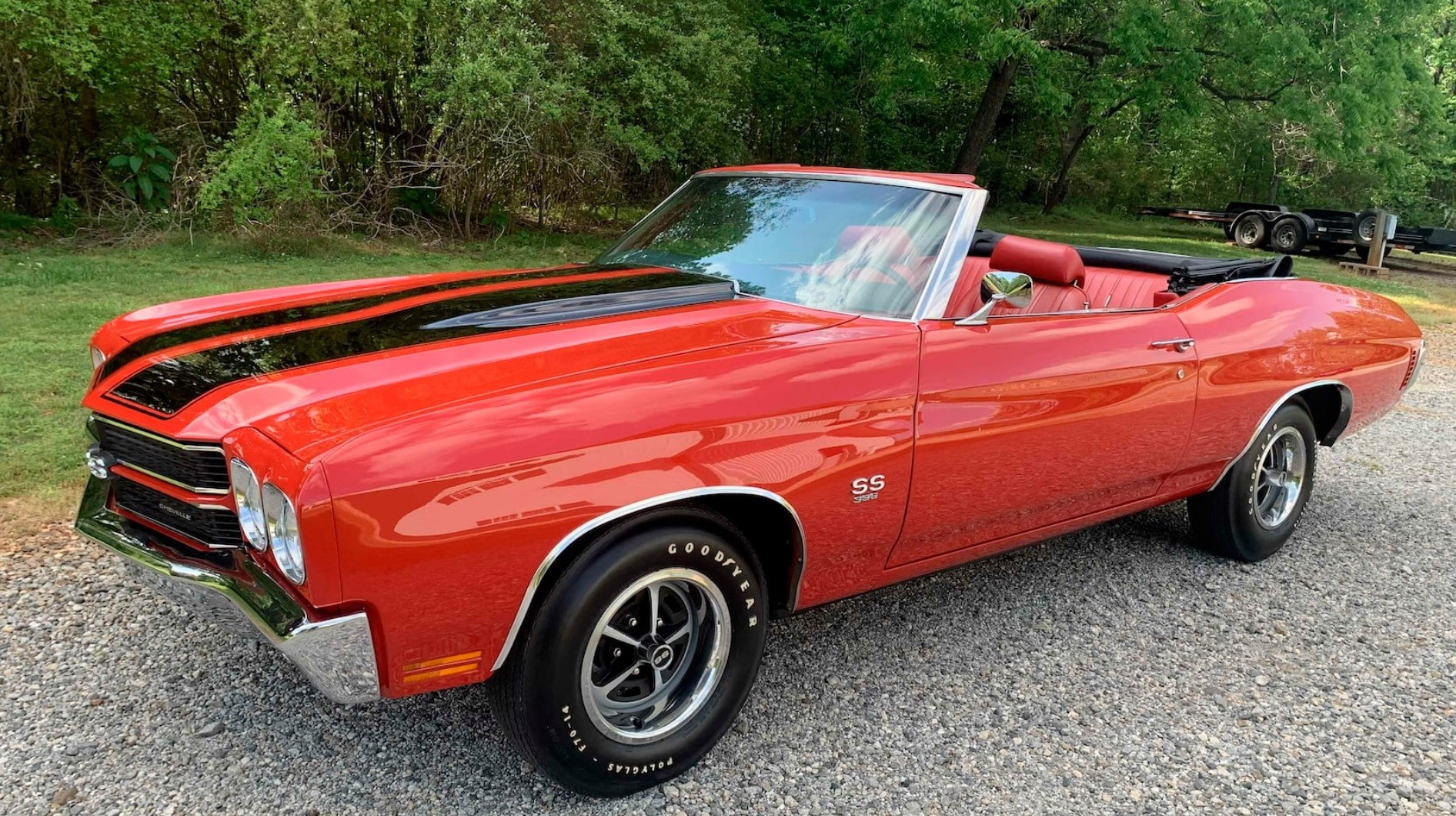 '70 Chevy Chevelle Convertible Hides Many Shiny New Secrets Beneath the Red Skin
It's summer in the northern hemisphere, and if you feel like enjoying the warm weather in a classic muscle car with an open-top view of the sky above, then perhaps the pictured Chevrolet Chevelle Convertible is what you have been looking for.
A 1970 model, part of the second generation, which was in production from 1967 to 1972 at many factories around the United States, as well as in Canada, Venezuela, and on the other side of the pond, in Belgium, it presents itself in great overall condition.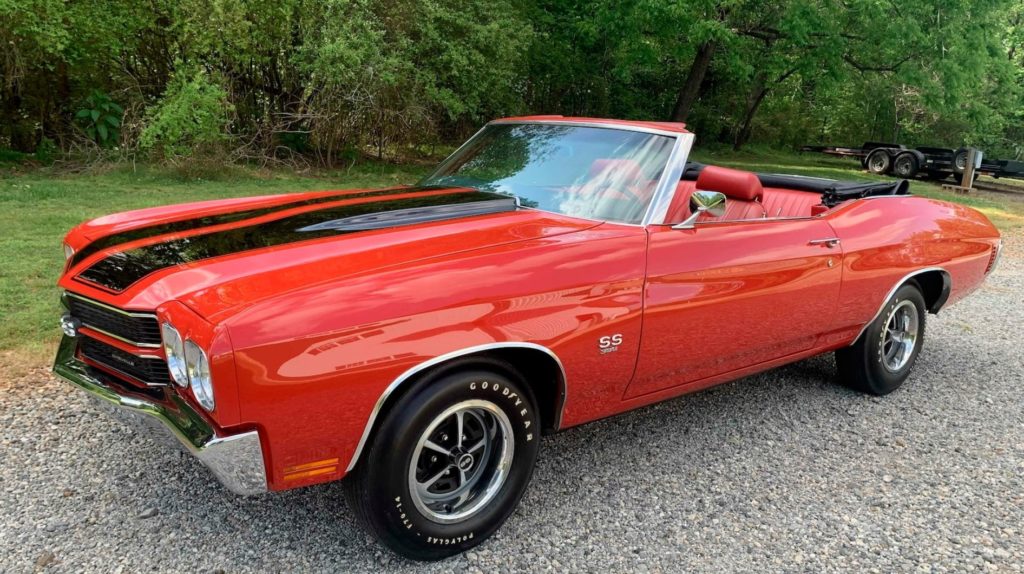 How is that possible, a little over five decades after it left the assembly line?
Quite simple, actually, as it underwent full frame-off restoration. During the work, no stone was left unturned, or so it appears anyway, as literally everything, from the shiny red paint finish, which has the correct OEM code, and black stripes, to the chrome trim, lighting units at both ends, and logos, looks just as good as it did 52 years ago.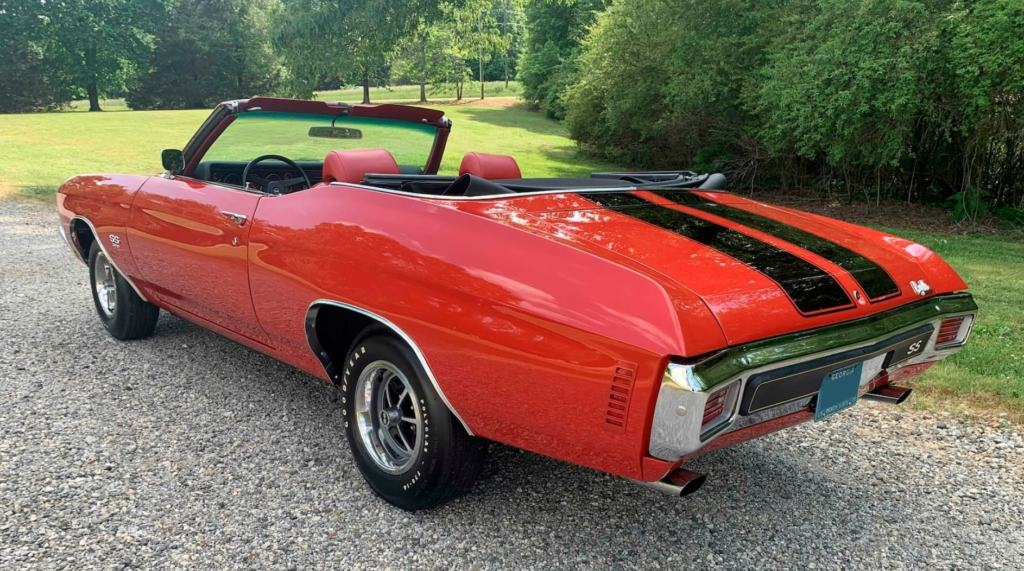 The black top is also new, and so is the red and black cabin, with leather wrapped around the seats, center armrest, door cards, and the interior of the rear quarter panels. Bedecking the two-spoke steering wheel is the 'SS' logo, and behind it, it has the factory gauges, next to the original AM/FM radio.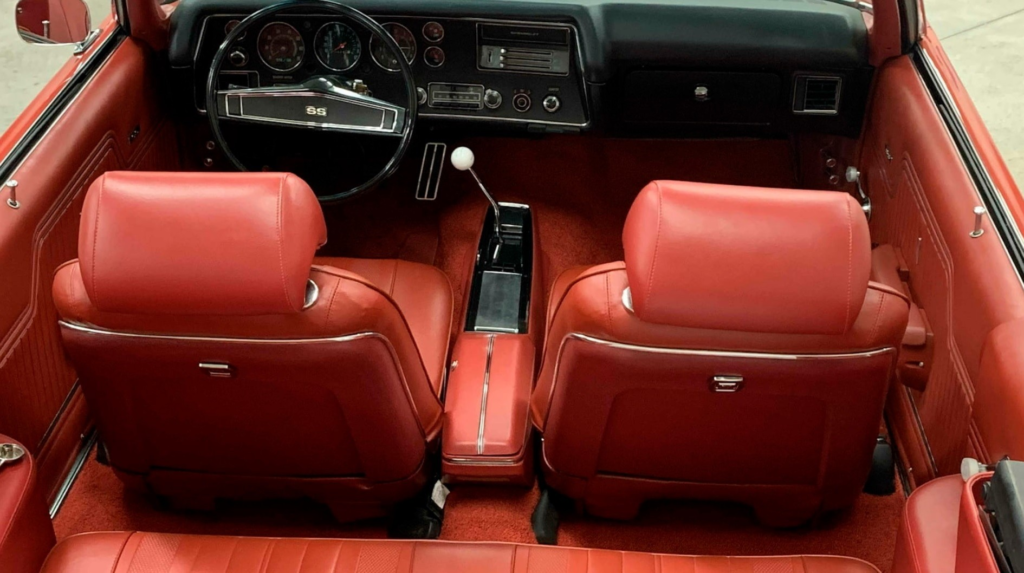 Popping the hood open reveals the original engine, with matching numbers. Here, everything has either been restored, or replaced altogether, and the picture shared in the image gallery above speaks for its condition.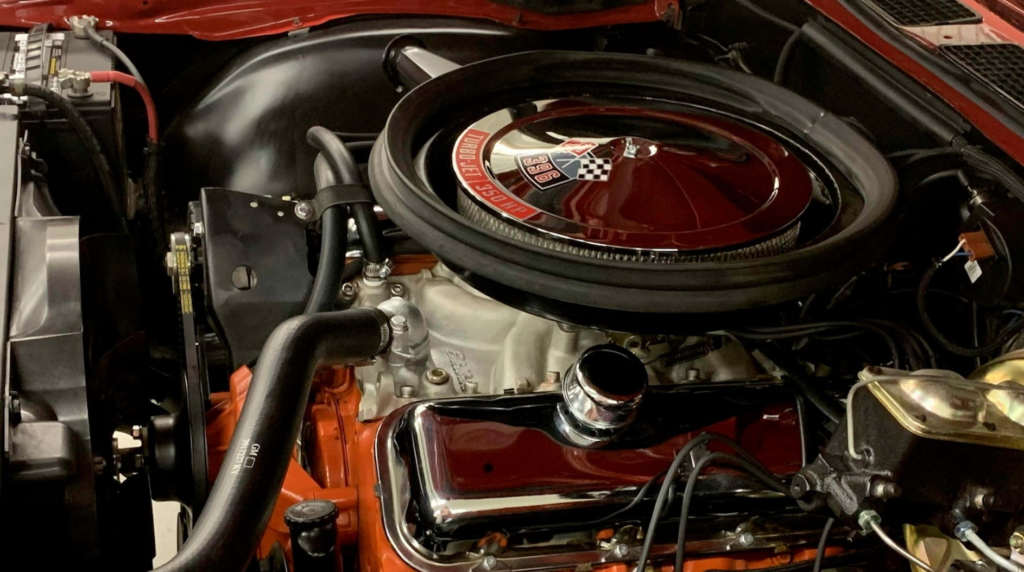 The mill is hooked up to a four-speed manual transmission, the vendor claims, because if you haven't figured it out yet, this old-timer Chevelle is looking for a new home, accompanied by a book of photos from the restoration process, and several other documents.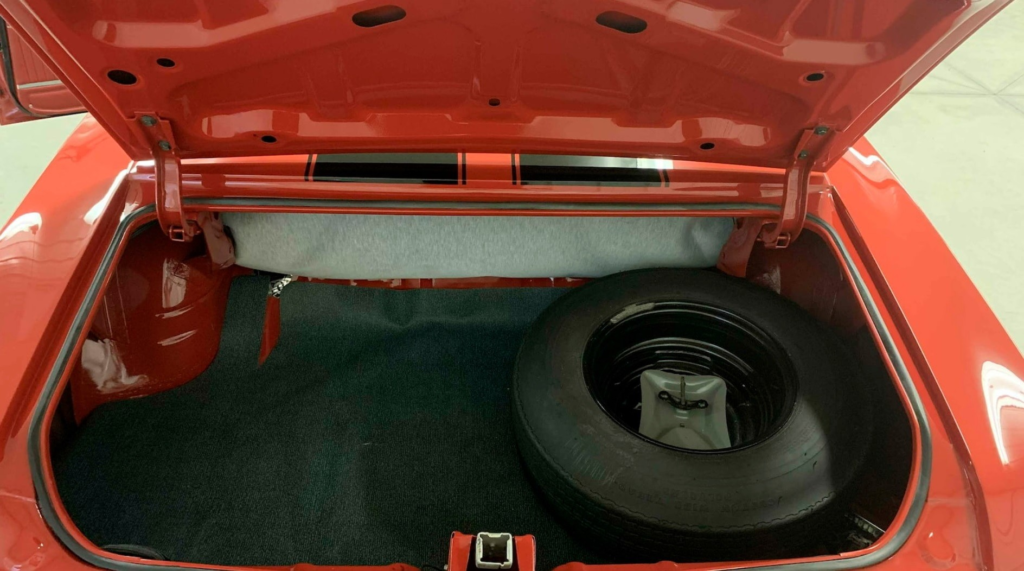 Source: autoevolution.com