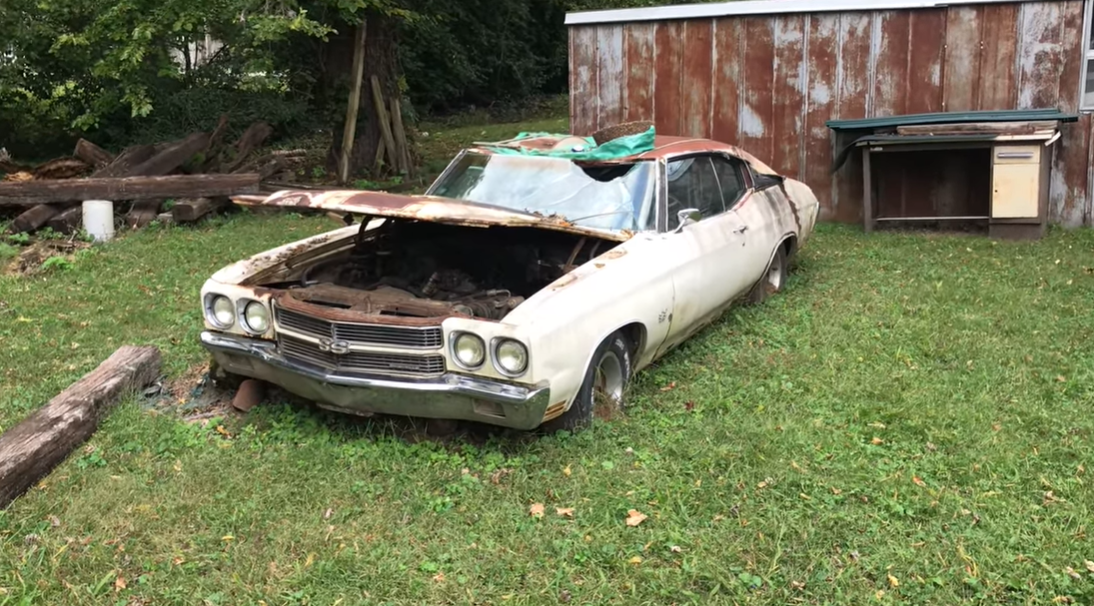 Man Comes To The Door And Says: "I'm Going To Start Working On It In a Few Days"
Today he brings us a 1970 Chevelle SS396 which has left the factory floor in a color that is pretty rare these days, a code 50 Gobi beige paint, which unfortunately has seen much better days.
Patrick: "Sitting since about 1990 this 1970 Chevelle SS396 hails from the Arlington, TX assembly plant built the first week of July 1970. Sold new at Capitol Chevrolet in Nashville, TN. Featured in code 50 Gobi beige exterior with a black vinyl roof and black bucket seat interior."
Patrick being the expert doomed this vehicle to be a good donor vehicle, and would not recommend fixing this one for many reasons.
Yes, the comment section is full of people saying that they have worked on, or have fixed a car with similar damage or decay, however, the truth is that everything is fixable but to what cost.
The starting fluid spray can under the hood does suggest that some attempt was made to get this car back in business, but this must have happened years ago and by the placement of the can we can be pretty sure that it was not successful.
So check out Patrick's video and hear what he has to say about the car…
Source:
Youtube/Patrick Glenn Nichols Musclecar Barn Finds
www.xtrhorsepower.com