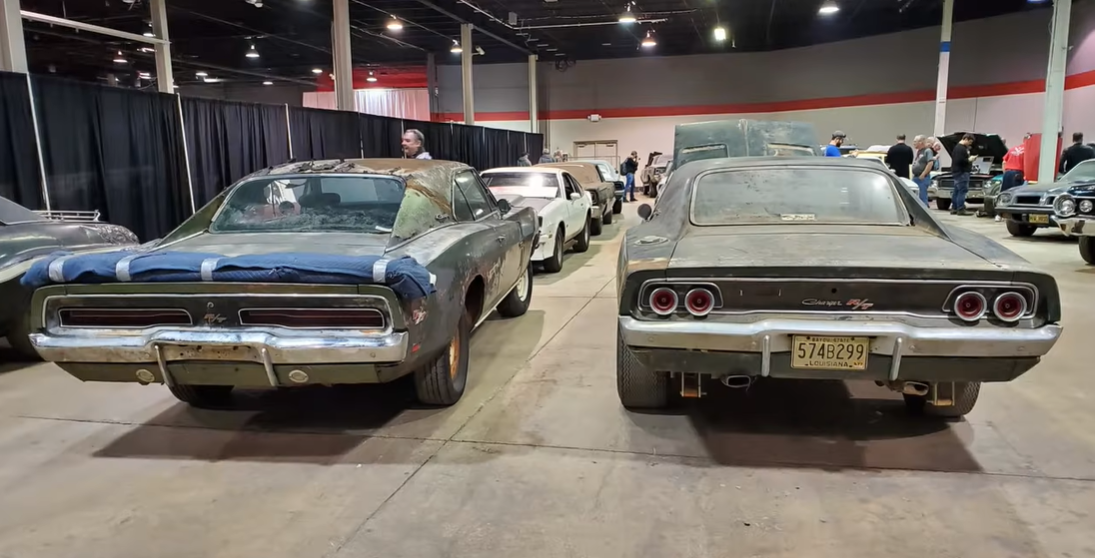 Pair of Barn Find – Nearly Twins 426 Dodge HEMI Charger 4-Speed Cars
Near TWIN 426 HEMI CHARGERS at MCACN Barn Finds & Hidden Gems 2019
Here is pair of barn find Dodge HEMI Charger 4-speed cars which were displayed at the Muscle Car and Corvette Nationals show right after uncovered at two different area of the United States. Besides the most desirable 426 HEMI V8 engine and 4-speed manual transmission combo the Mopars also have some cool features.
The 1968 and 1969 Dodge Charger R/T were one of the highlights at the Barn Finds & Hidden Gems section as this isn't something people get to see at every car show.
In two different parts of the country, at roughly the same time. Two Dodge Chargers were uncovered from a long slumber. Both sporting a dark green paint job, both having the legendary 426 Hemi and a 4-speed transmission! Other than a few trim pieces, and one being a 1968 and the other a 1969 they are nearly twins!
Check out the Auto Archaeology's video to see these glorious Mopars up close!
Source: Youtube/Auto Archaeology