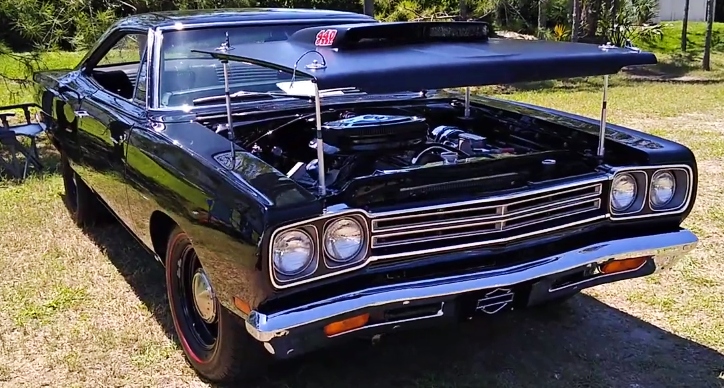 Clean And Super Fast – 1969 Plymouth Road Runner X9 Black 528 Indy Engine
1969 Road Runner, X9 black, stroker with Indy cylinder heads and super clean, super fast!
Today we have a real treat for the B-body Mopar fans. This 1969 Plymouth Road Runner is just immaculate all the way around, and has a great powertrain too. What else could you ask for?
Mile deep X9 Black paint, dog dish hub caps and redline tires, the 1969 Plymouth Road Runner has a very appealing old school look. The engine bay is fitted with a 528 Indy motor pushing plenty of power and torque mated to a 4-speed tranny.
Definitely an 'OMG' car…
Watch the video below and check by yourself:
Source: Youtube/Matt Gause