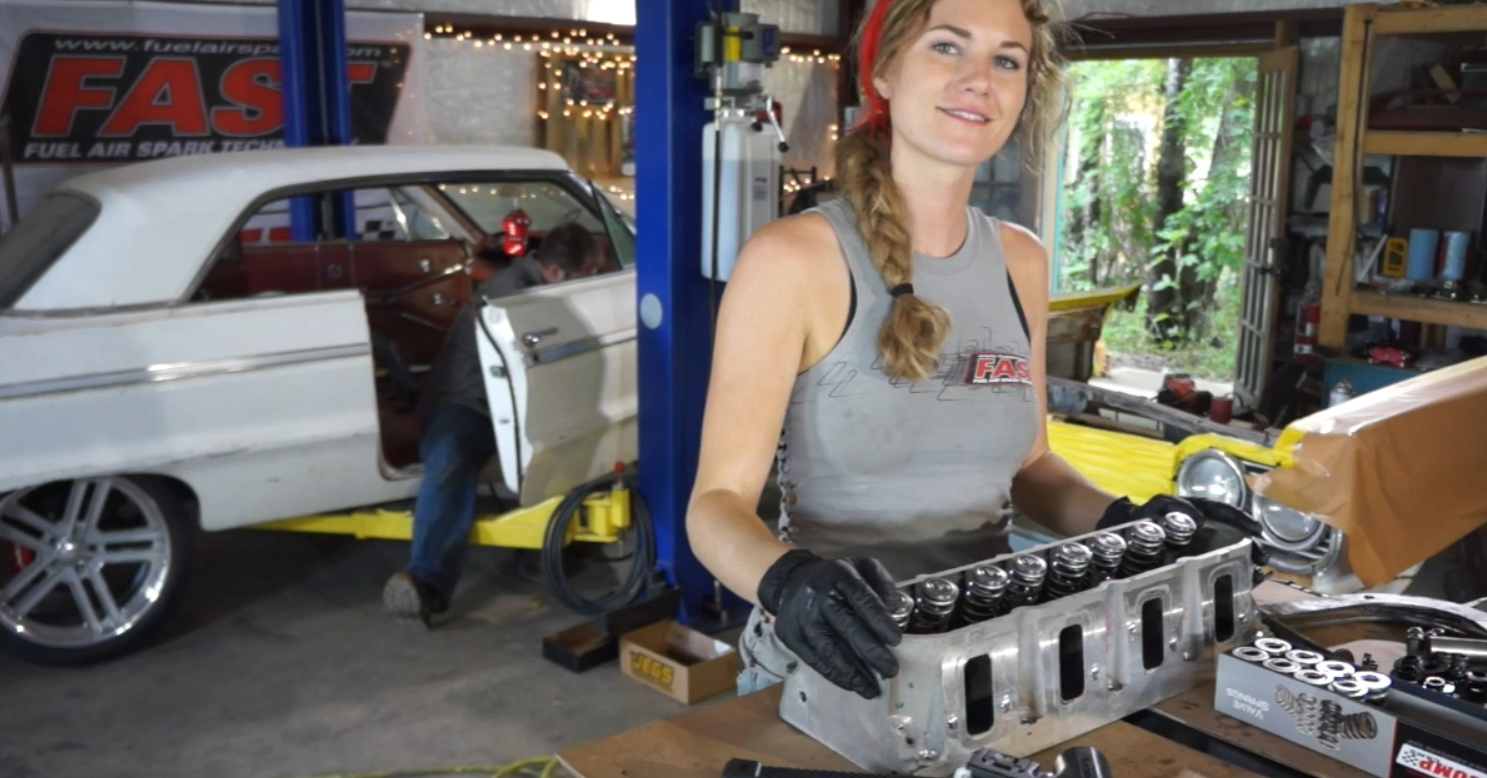 Lady Gearhead Builds a Supercharged LS Engine For Her '64 Impala
SLP Supercharged LS build for the Border Runner 64 Impala SS!
Emily from Flying Sparks Garage takes us through a supercharged LS engine build for her 1964 Impala SS.
With an upgraded fuel system and the addition of a SLP 2300 roots blower she's giving her classic '64 the upgrade it deserves.
When she's finished the Impala takes a ride on the dyno with an impressive 458 rwhp and 400 rwtq.
An L96 with a healthy cam, built heads, upgraded fuel system and an SLP 2300 roots type blower!
Hope you enjoy the build and a little tire smoke for icing on the cake!
Source: Youtube/Flying Sparks Garage