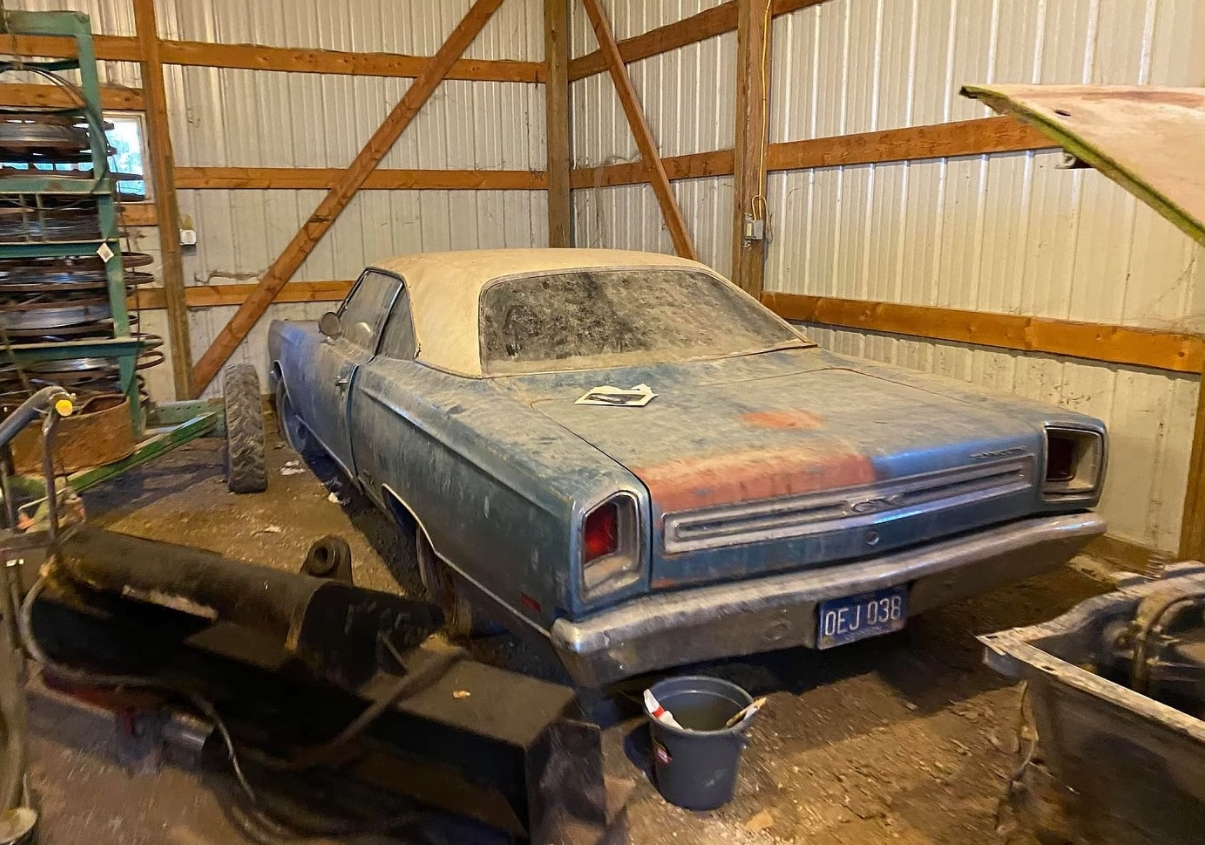 Jackpot Barn Find – 1969 Plymouth GTX Found With $10,000 Cash Inside
The finding of these two Mopars is just the latest surprise in the world of vintage muscle cars. The 1971 Challenger R/T and the 1969 Plymouth GTX were tucked up in a barn, safe from the weather and time. Before Noel Automotive discovered them, the previous owner had kept them hidden for many years.
No money was found in the other automobiles that were kept in the barn after they had previously been searched. But the 1971 Challenger R/T 340 was able to be saved and revived by Noel Automotive. The Challenger's original 340-cubic-inch V8 engine, which generated 275 horsepower, was installed in the 1971 model.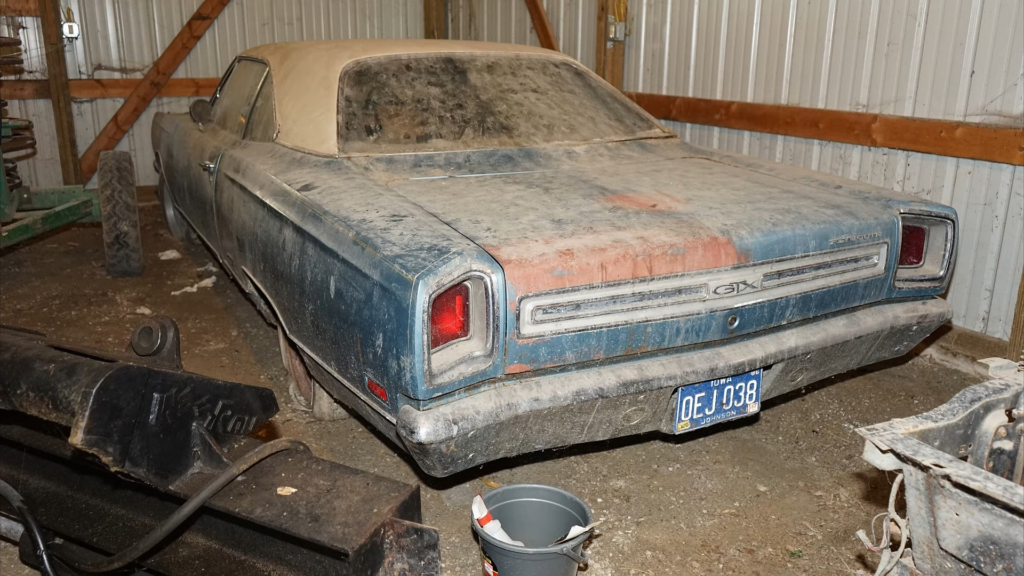 With its unique, aggressive appearance and potent engine, the Challenger R/T was a real classic muscle car. When it was found, the automobile was in excellent condition, and it only required minor repairs to get it back on the road. The suspension was improved, the engine was thoroughly examined and adjusted, and the car received a fresh coat of paint.
The yard owner had a lot of cool cars. It's not clear if he was looking to restore them later, or was just collecting them for fun. He passed away, unfortunately, and the family was liquidating the cars. Most of the vehicles are in terrible shape, with some rusted down to the ground.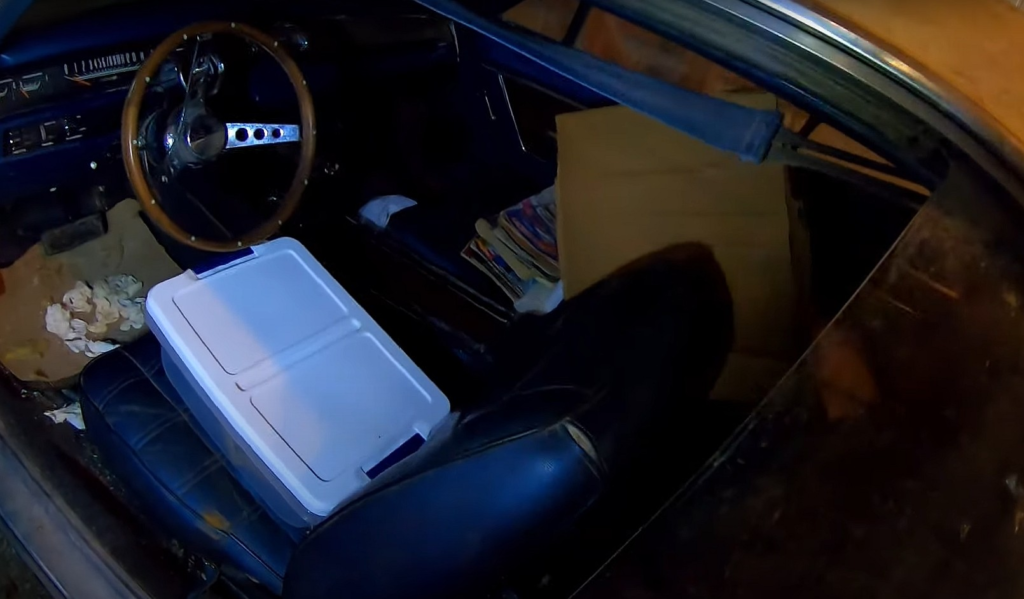 "The crew from Noel Automotive did find ten grand in cash underneath the front seat of the 1969 Plymouth GTX. What has occurred was, the owner, over the last, we don't know how long had been stashing envelopes full of about $10,000 underneath the front seat," Brutt revealed.
The owner did not tell a soul that the money was there. Brutt and the Noel Automotive team, however, did the right thing and gave the money back to the family. "It was really cool to uncover so much money without anyone knowing about it," Brutt confessed.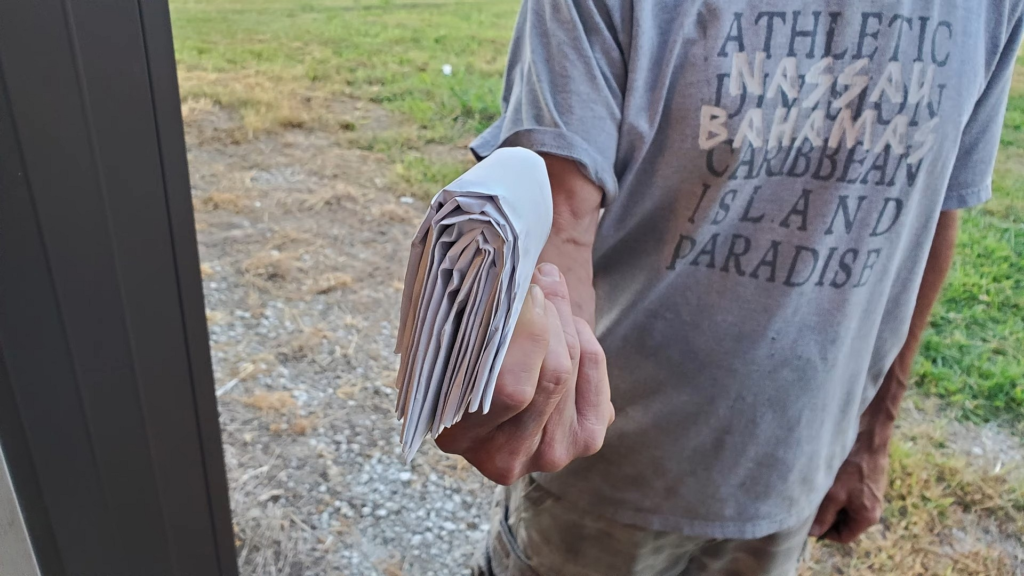 This vintage vehicle has been brought back to life by Noel Automotive and is now prepared for display and on-road use. A real jewel, the Challenger R/T 340 is proof of the toughness and everlasting appeal of vintage muscle vehicles.
The fact that these two Mopars were found in a barn is a clear illustration of how timeless vintage muscle vehicles are. A real jewel, the 1971 Challenger R/T 340 serves as a reminder of the strength and panache that characterized a particular period of American muscle cars. This Challenger R/T will catch everyone's attention and make you grin, whether you're a collector or just a fan of vintage vehicles.