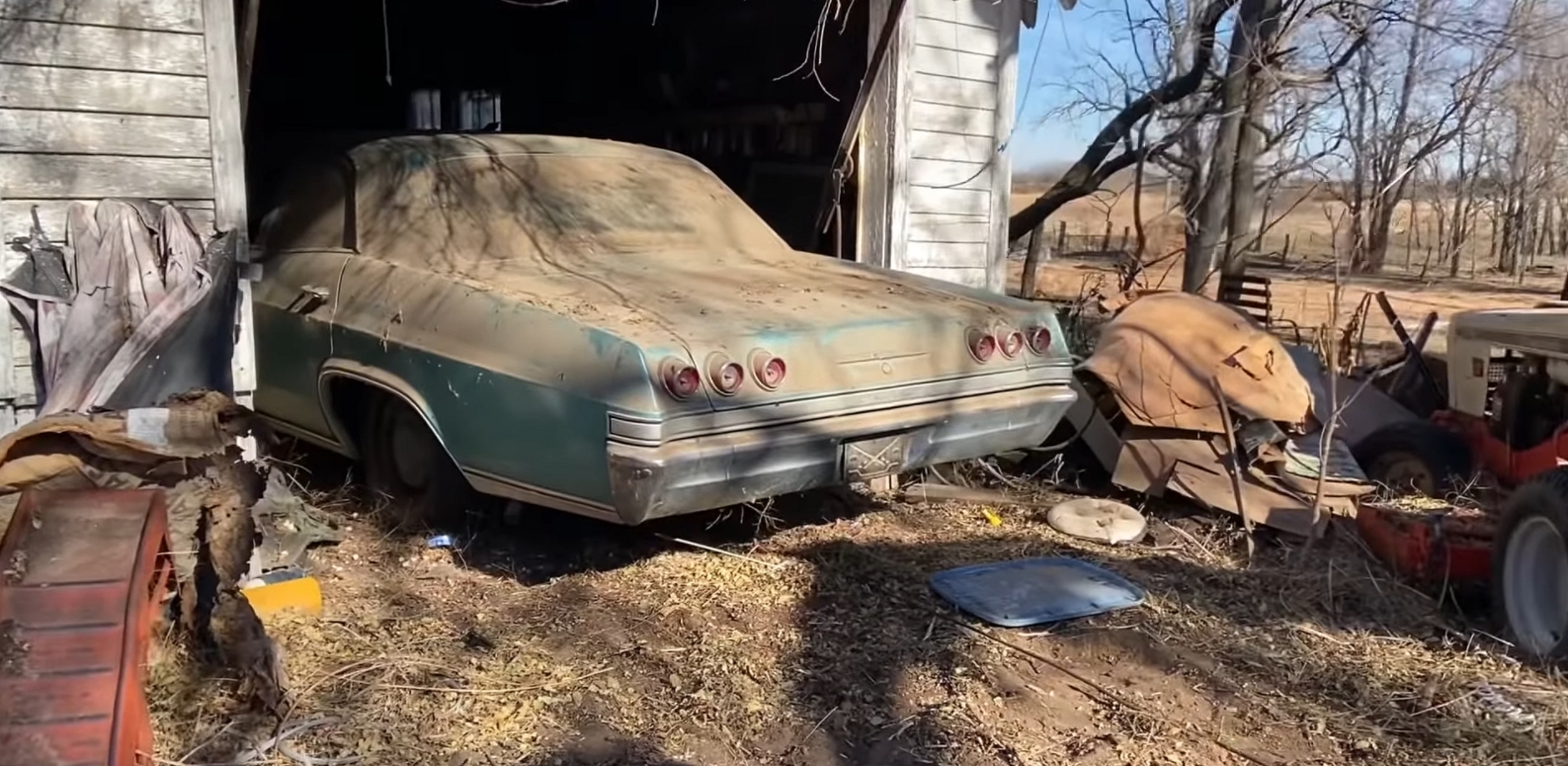 Barn Find 1965 Chevy Impala – Hidden Away For Over 30 Years!
This 1965 Chevrolet Impala spent more than 30 years in storage but, unlike most of its siblings, it came out in one piece and looking fine.Discovered during a farm clean-up, this four-door Impala was sitting in a barn, almost buried in junk. Cars found like this are usually damaged beyond repair, but this Chevy was found to be in surprisingly good condition once the garage was sorted out.
Granted, it's covered in a thick layer of dust and the wheels are a bit rusty, but a closer inspection reveals that the paint and chrome trim are still in good condition. It may seem unbelievable, but this classic is just a bath away from becoming a stunning survivor. Just look at that bright metallic blue paint! And it still has all four hub caps.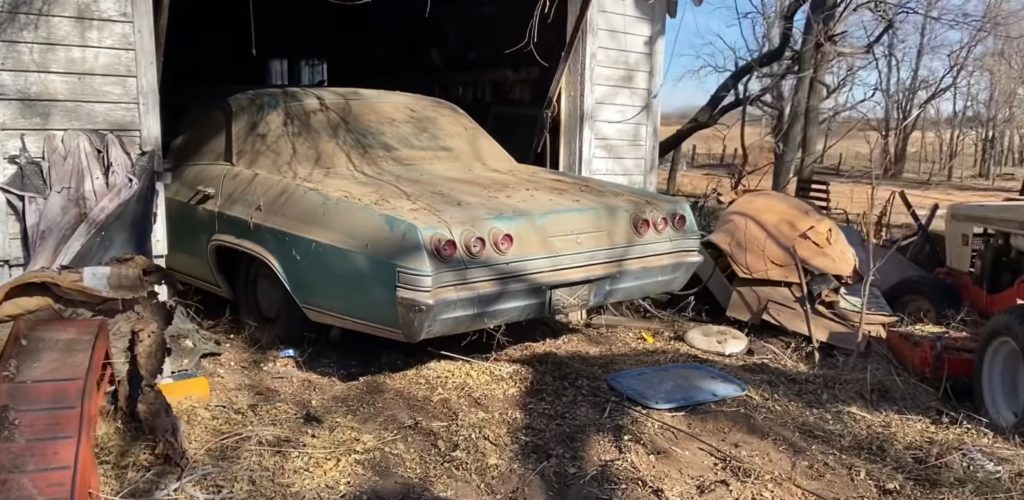 The only issue with this barn-find, so to speak, is that it's a rather mundane four-door sedan. It's not as valuable as the two-door Impalas from the era and it doesn't have a V8 under the hood. The full-size draws juice from a 230-cubic-inch (4.1-liter) Turbo Thrift inline-six rated at only 140 horsepower.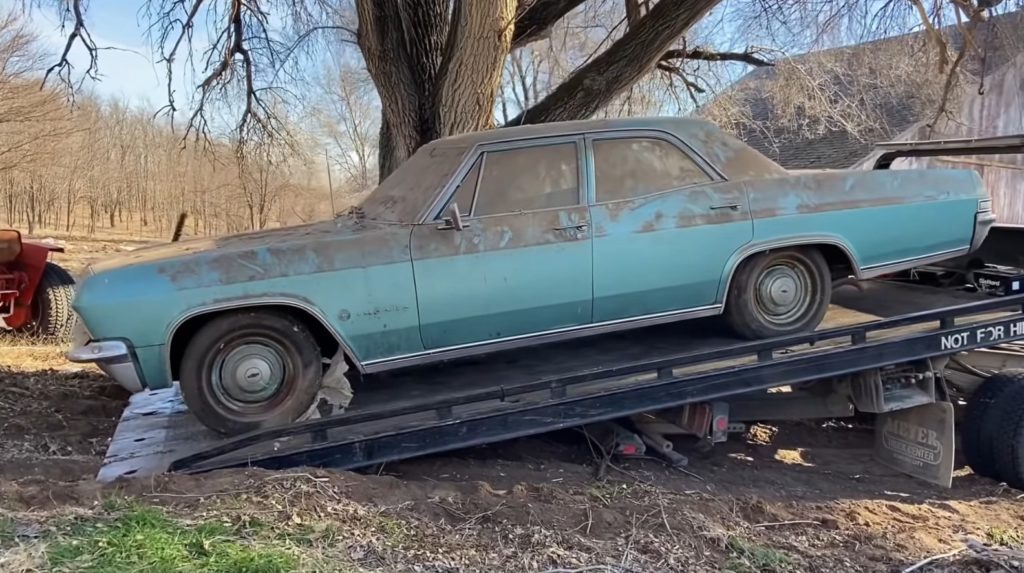 A bit disappointing since this Impala is coming from an era when Chevrolet offered so many high-performance V8 engines, but at least it's a numbers-matching mill. Of course, the inline-six no longer runs after sitting for more than 30 years, but it still turns so it should come back to life with a bit of work.
Source: Youtube/Adventures Made From Scratch