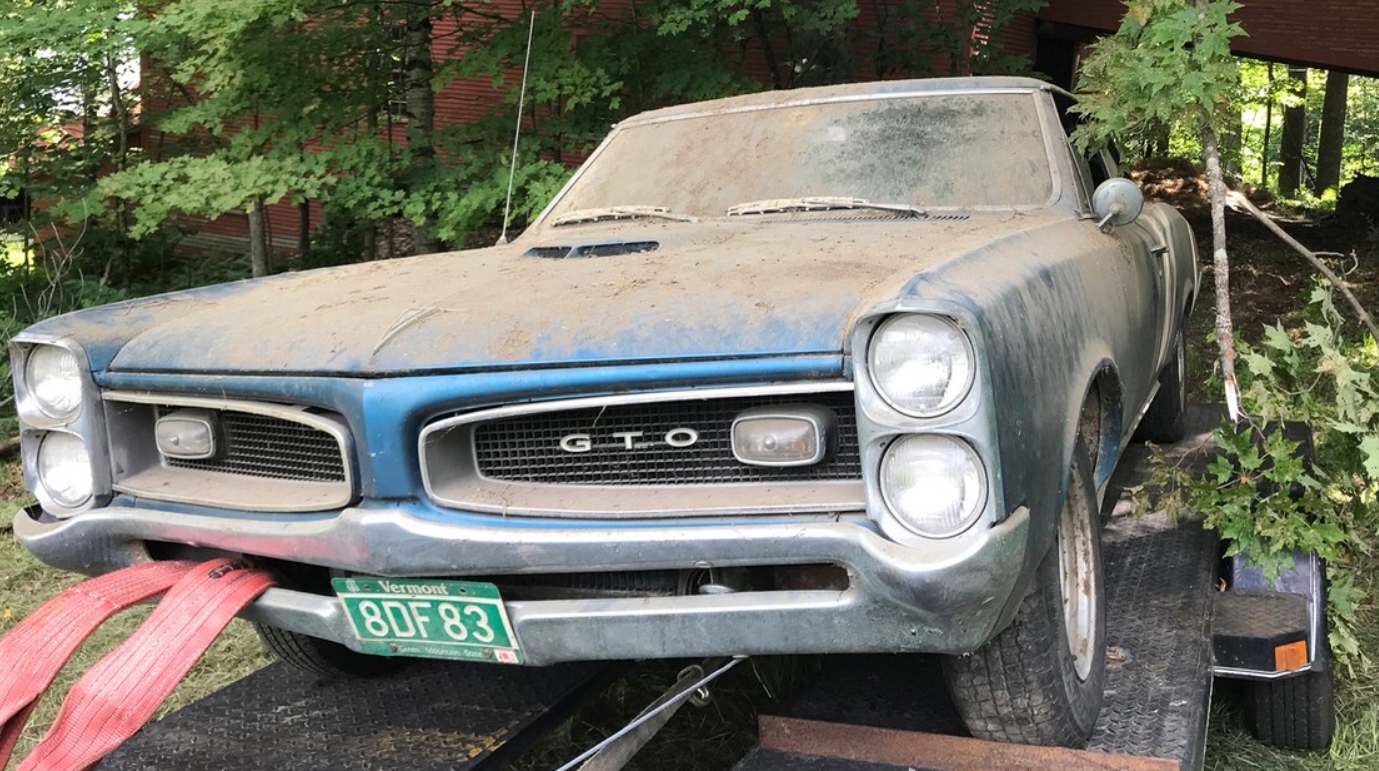 Barn Find 1966 Pontiac GTO 389 4spd – Sitting For Over 25 Years
It seems like most good barn finds come about by word of mouth. You know, an old friend says that her step-cousin's grandma supposedly has an old car sitting in a shed because her husband passed away. But unlike those other barn finds, it was the power of the internet and a constant connection to social media that found this 1966 Pontiac GTO.
"I'm always constantly looking on there," Tony Salerno told us in a conversation over the phone. The "there" he was referring to is Facebook Marketplace, one of the most popular sites online for people looking to buy or sell anything from furniture to vinyl records and, of course, cars. When Tony saw an ad for a 1966 Pontiac GTO at a very reasonable price, he wasted no time contacting the seller.
"She didn't have a lot of details about the car," Tony told us, "except that she was the one who drove it."
He knew the car had its 389-c.i. Pontiac engine, but the transmission ended up being the real surprise. "She had it listed as an automatic," Tony remembered, "but then I found that it had the original four-speed Hurst shifter!" And even though the 1966 Pontiac GTO had been sitting for over 25 years, it was in great shape. The floor of the barn was wood, but it was raised off the ground which helped keep the moisture out all those years.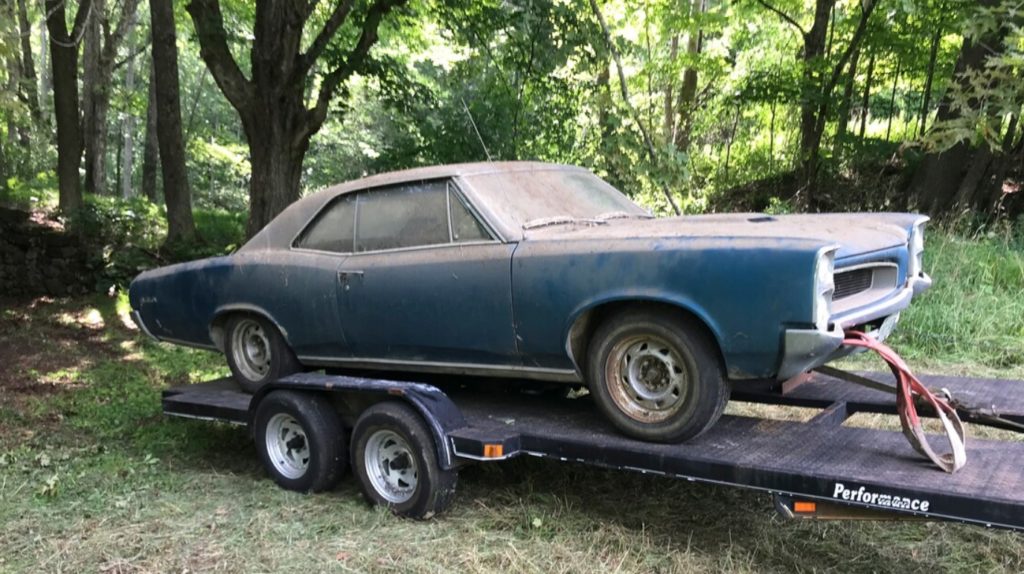 After coming to an agreement on the price, Tony went back home, then came back days later with his truck and trailer to pick up the barn find GTO. After a few months of tinkering on and off, he got the iconic 1966 Pontiac GTO running and driving again for the first time in a quarter of a century.
Source: motortrend.com