1968 Shelby GT350 Factory Raven Black Playboy Convertible, 1-of-1 Gem With Playboy Legacy
In the realm of automotive classics, certain vehicles stand out as true gems, captivating enthusiasts with their unique attributes and fascinating histories. One such gem is the 1968 Ford Mustang Shelby GT350 Convertible, a remarkable automobile that boasts an exclusive connection to Playboy Enterprises. With its factory Raven Black exterior, white top, and an astonishing level of rarity, this particular GT350 Convertible captures the essence of a bygone era, making it a truly special piece of automotive history.
The story of this 1968 Ford Mustang Shelby GT350 Convertible begins with its association with Playboy Enterprises. Ford gifted ten Shelby convertibles to Playboy when it opened the Lake Geneva Club in Wisconsin in 1968. Among these ten convertibles, five were GT500 versions, while the other five, including this stunning example, were GT350s. However, what sets it apart is its distinctive finish in Raven Black, making it the only one of its kind within this exclusive Playboy fleet.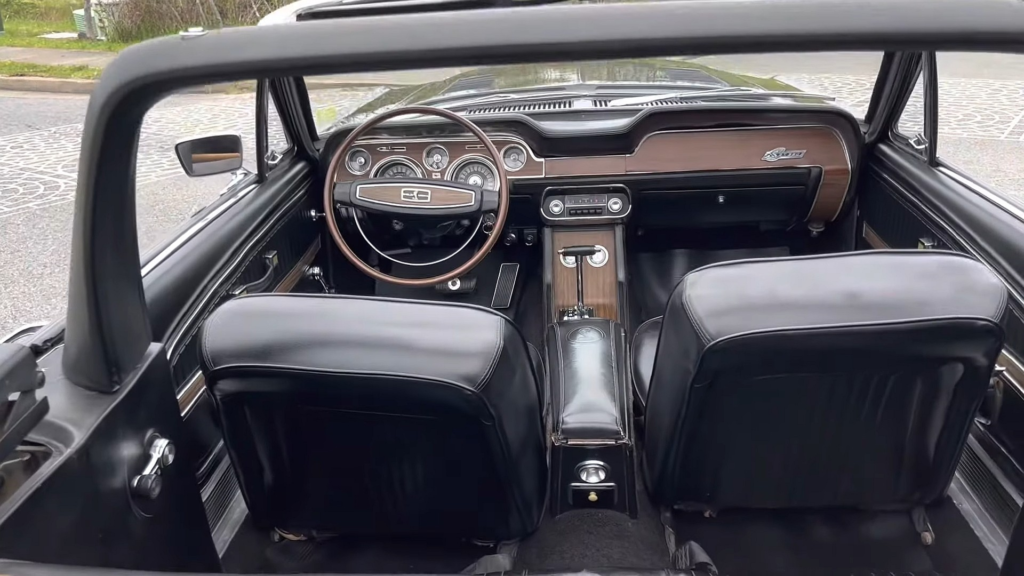 Beyond its Playboy connection, this GT350 Convertible is an extraordinary rarity in its own right. Black was not a popular color choice for Shelby models in 1968, making this Mustang even more exceptional. To put its scarcity into perspective, of the 1,457 GT350s produced that year, only 11 were ordered as convertibles with automatic transmissions. When considering the white soft top and the inclusion of the Extra Cooling Package, this specific combination narrows down the production numbers to just six examples, rendering this Mustang truly unique.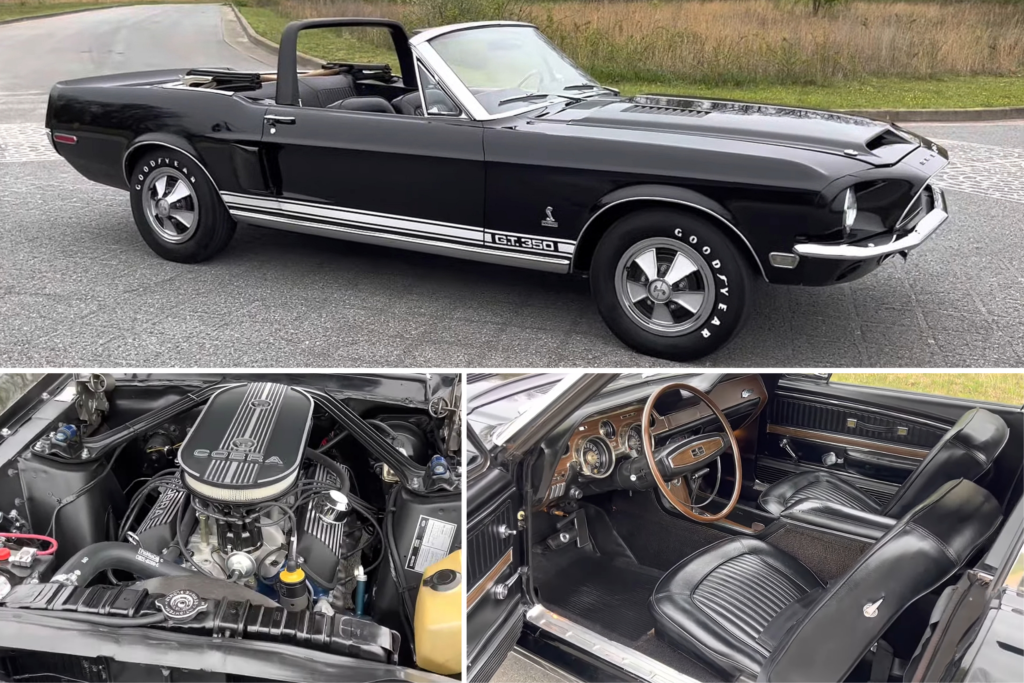 What makes this beauty even more remarkable is its pristine condition. Despite the passage of more than 50 years, this GT350 appears as if it rolled off the assembly line yesterday. It is a testament to the car's exceptional preservation, with a mere 47,681 miles (76,735 km) recorded on its odometer. Furthermore, under the hood lies the original numbers-matching V8 engine, a 302-cubic-inch (4.9-liter) Windsor V8, which marked a transition from the previous 289-cubic-inch (4.7-liter) unit. Although producing 56 horsepower less than its predecessor at 250 horsepower, it still offers an exhilarating driving experience.
With its exclusivity, historical significance, and breathtaking design, this GT350 Convertible is a testament to the timeless appeal of classic American muscle cars and a treasure to behold for generations to come.