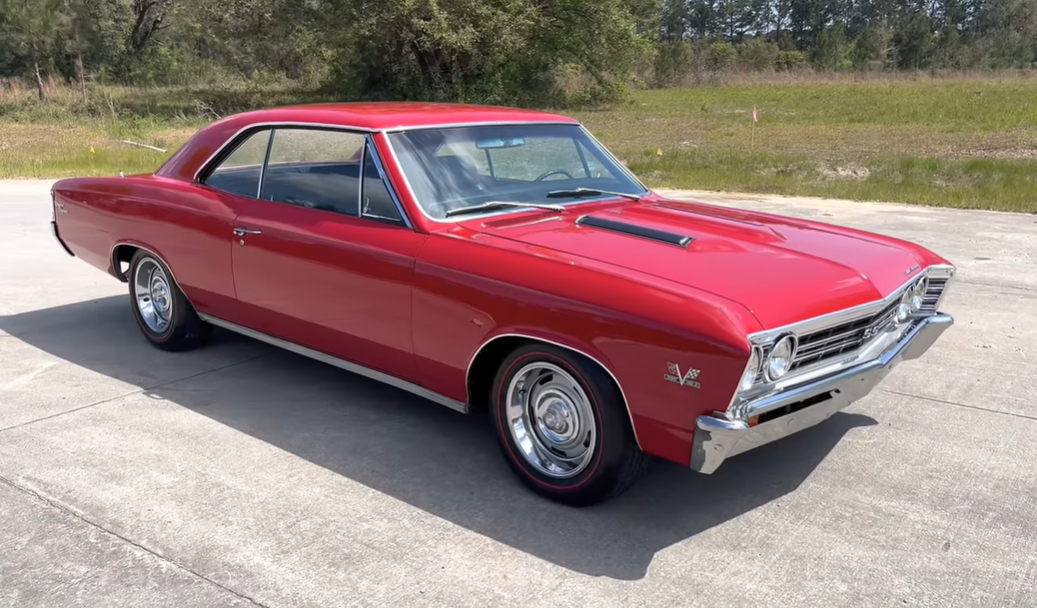 Inside and Out: Walk Around of This Beautiful Red '67 Chevrolet Chevelle SS 396 V8
The 1967 Chevrolet Chevelle was a mid-size car produced by Chevrolet from 1964 to 1977. The 1967 model year saw a significant redesign of the Chevelle, with a longer wheelbase and a more streamlined body style. The 1967 Chevelle was available in a range of trim levels, including the base model, Malibu, SS, and SS396.
The base model Chevelle was powered by a 230 cubic inch inline six-cylinder engine, while the Malibu and SS models came with a choice of small block V8 engines ranging from 283 to 327 cubic inches. The top-of-the-line SS396 model was powered by a big block V8 engine with a displacement of 396 cubic inches.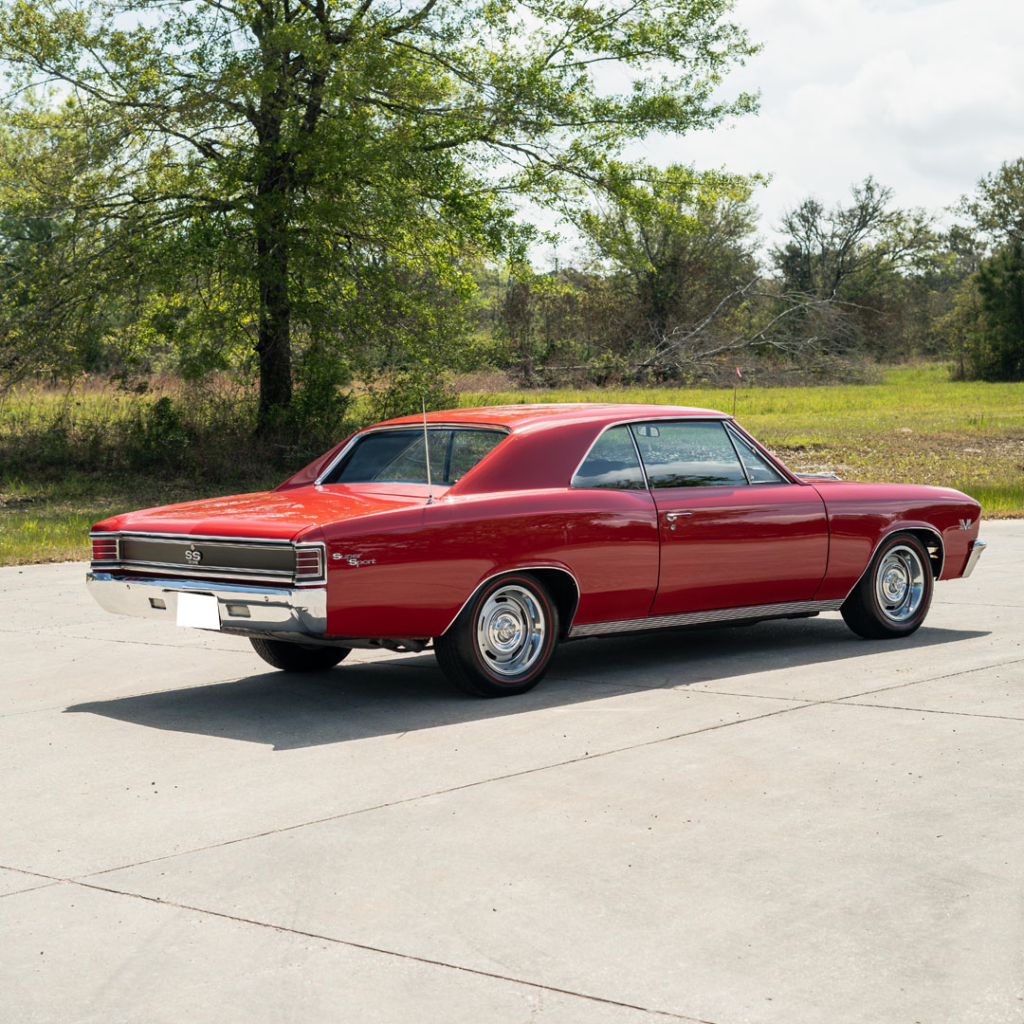 Under the hood of the 1967 Chevrolet Chevelle SS is a 396 6.5L Big-Block V8 engine, equipped with Rochester 4-barrel carburetors. This engine was known for its power and torque, and it was one of the most popular options available on the Chevelle. With its high-performance components and advanced engineering, the 396ci V8 provided the car with plenty of power and acceleration, making it a formidable competitor on the street or the track.
In addition to its powerful engine, this 1967 Chevrolet Chevelle SS 396 is also equipped with a Turbo Hydramatic 400 automatic transmission. This transmission provides smooth, efficient shifting and helps to maximize the car's performance capabilities. With its responsive handling and quick acceleration, the Chevelle SS was a true driver's car, capable of delivering a thrilling driving experience on any road or track.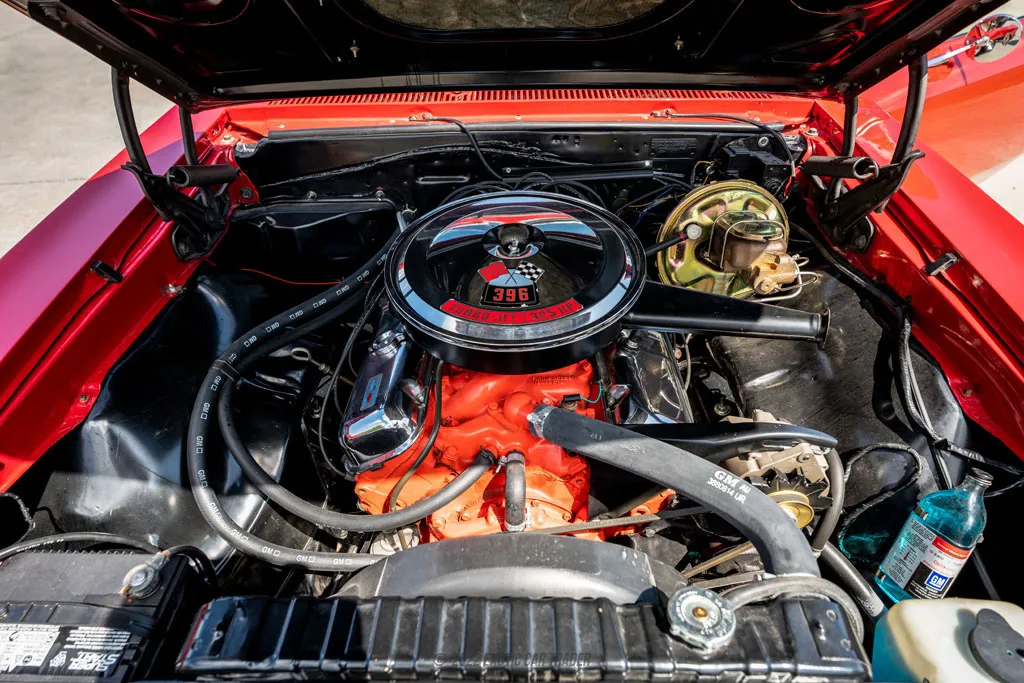 This specific example of the 1967 Chevrolet Chevelle SS 396 also features a vibrant red exterior, which is complemented by the car's black original interior. The interior of the car is in excellent condition, with all of its original components intact, including the tissue box holder under the passenger seat. The car is also equipped with vintage air conditioning, which helps to keep the interior cool and comfortable on hot summer days.
Overall, the 1967 Chevrolet Chevelle SS 396 is a classic muscle car that represents the best of American automotive engineering and design. With its powerful engine, advanced transmission, and sleek, sporty styling, this car is a true icon of its era, and it continues to be highly sought after by collectors and enthusiasts around the world. Whether you are a fan of classic cars, muscle cars, or American automotive history, the 1967 Chevrolet Chevelle SS 396 is a must-see example of this iconic model.