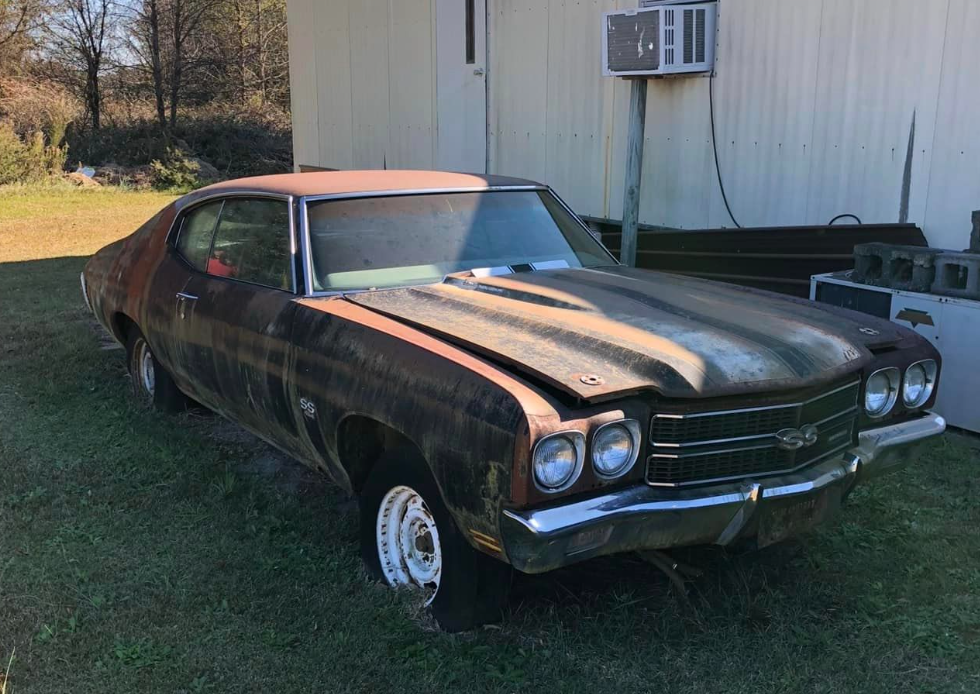 Back on the Streets: The Rebirth of the 'Trouble Maker' 1970 Chevrolet SS454 LS5 M40
The 1970 SS454 LS5 M40 was a true muscle car icon, and its performance and styling made it an instant classic. The LS5 engine was the most powerful engine available for the SS454, and was rated at 360 horsepower at 5,400 RPM and 500 lb-ft of torque at 3,600 RPM. It featured a four-barrel carburetor and a high-performance camshaft, which gave it a deep, throaty exhaust note and plenty of low-end torque.
The M40 transmission was a Turbo Hydramatic 400 automatic transmission, which was the standard transmission for the SS454. It was a strong and reliable transmission that was capable of handling the power of the LS5 engine.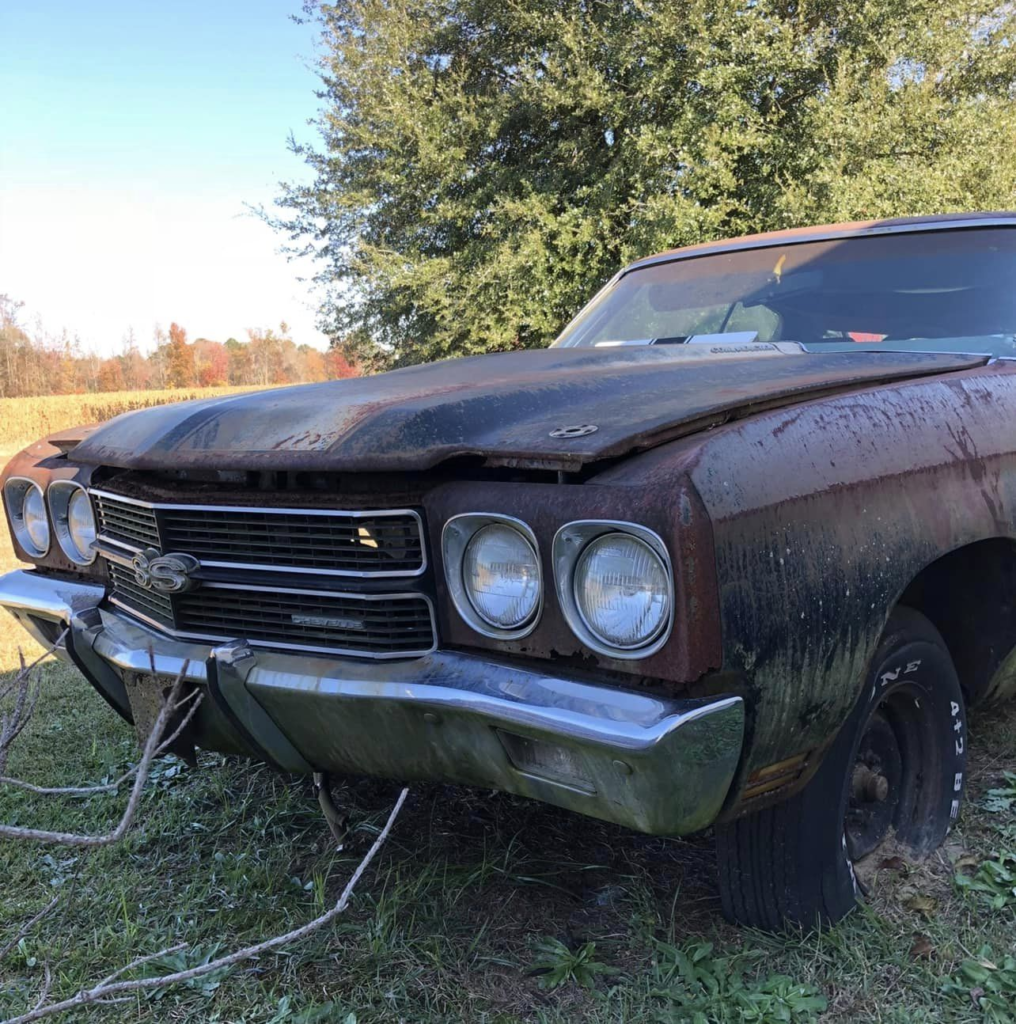 The "TROUBLE MAKER" 1970 SS454 LS5 M40 will soon be causing trouble once again as it used to do many years ago. This iconic muscle car was found parked behind a mobile home in rural North Carolina where it had been sitting for years. Luckily, it was saved from its fate of rust and decay and found a new home where it would receive the attention it deserved so it could live again.
This car is a rare find indeed. It retains its original matching engine and build sheet that was still in the back seat. Built during the 1st week of February 1970 at the Kansas City, MO assembly plant, it was born Tuxedo black upper and lower with squared white stripes. Its LS5 454 cubic inch engine packs a whopping 360 horsepower and is mated to a M40 Turbo Hydramatic transmission, making it a true muscle car icon.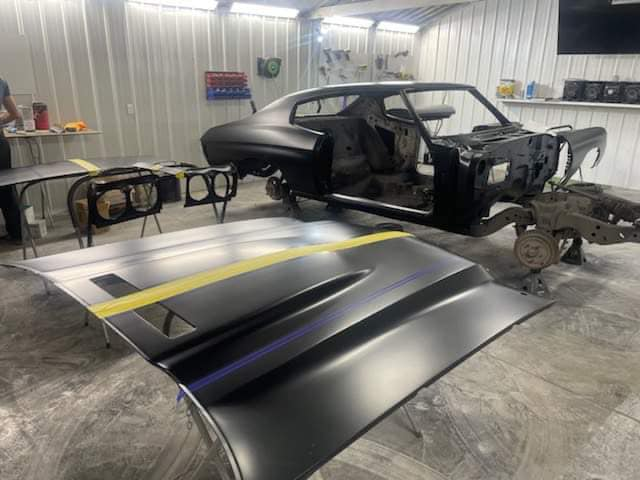 The "TROUBLE MAKER" was well known for its power and speed, which made it a favorite among muscle car enthusiasts during its prime. Its aggressive stance and deep rumble made it an unmistakable presence on the streets. However, as with many cars from that era, time had taken its toll on the "TROUBLE MAKER," and it was in desperate need of some serious restoration work.
Hats off to the owner who had the vision to bring this legendary car back to life. The mission to restore the "TROUBLE MAKER" to its former glory will soon be accomplished. The restoration process is painstakingly slow, but the owner is committed to restoring this car to its original condition.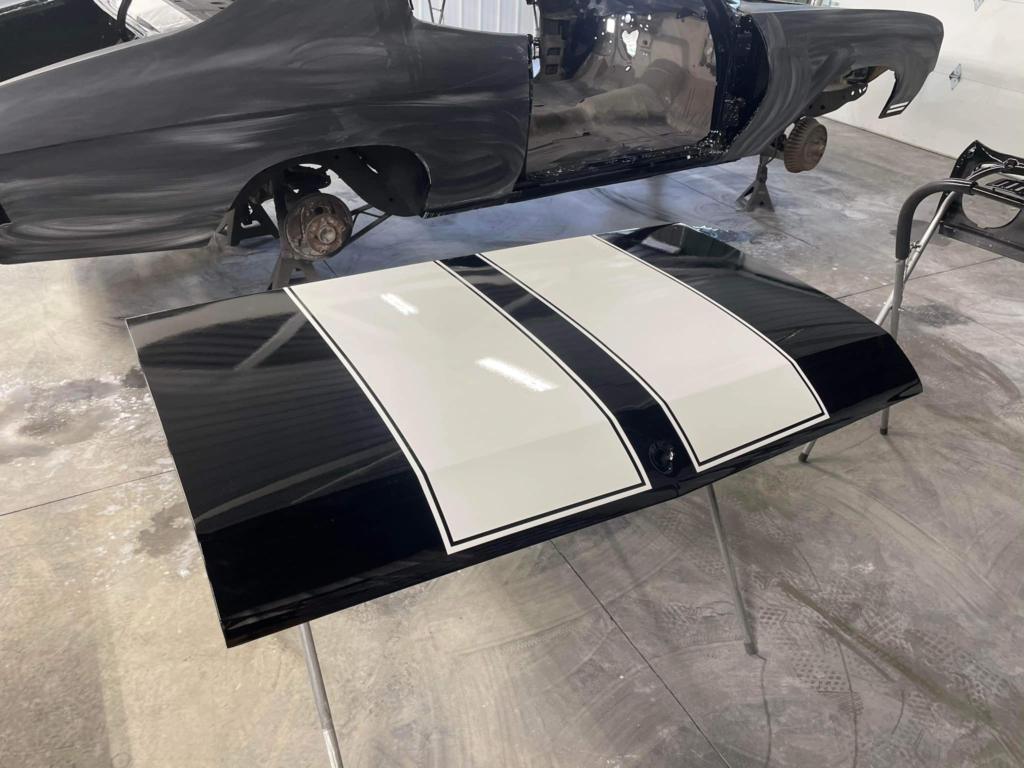 This car is a testament to the power and beauty of classic muscle cars. It is a symbol of an era where cars were more than just transportation. They were an extension of the driver's personality, a statement of power, and a source of pride. //Patrick Glen Nichols