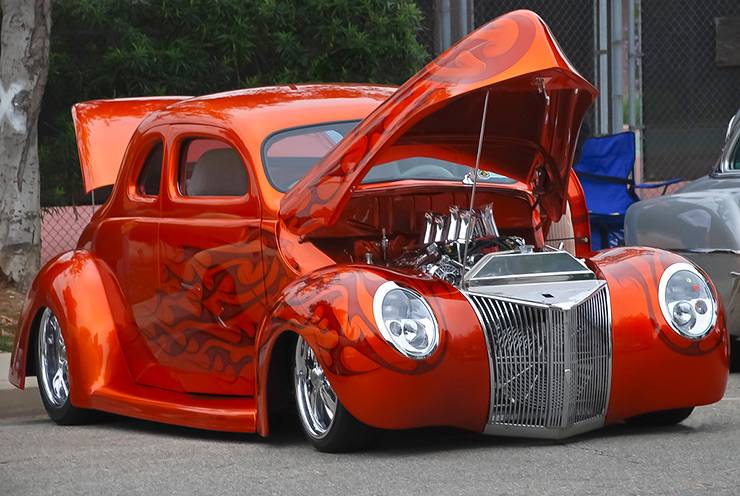 '39 Ford Coupe Street Rod 514ci Producing 630 HP, Hand-Made Interior, Several Award Winner
The 1939 Ford Coupe is a classic car that was produced by the Ford Motor Company in the 1930s. It was available in a number of different trim levels, including the base model, the Deluxe, and the Super Deluxe. The Coupe featured a stylish, two-door body style and was powered by a variety of engines, including inline-four and V8 options.
The 1939 Ford Coupe was known for its sleek, aerodynamic design and was a popular choice among car enthusiasts at the time. It is now a sought-after collector's item and is often featured in vintage car shows and parades.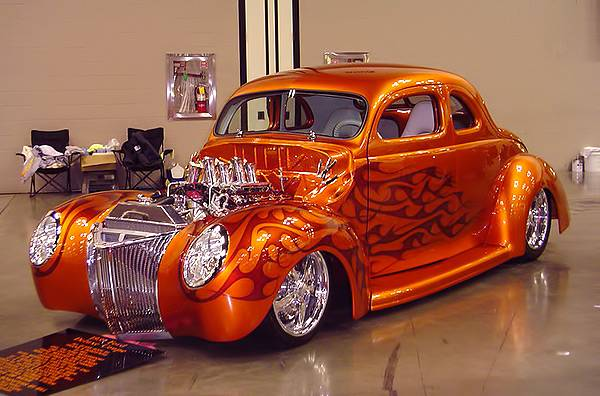 The custom chopped 1939 Ford with suicide doors you see here has been fitted with a 514 cubic inch engine that was supplied by Ford racing and is capable of producing 630 HP. The engine is fed from a one-off fuel injection system that utilizes bespoke velocity stacks. The engine is connected to a automatic transmission fitted with a 3500 RPM stall converter which delivers the power to the Dutchman quick change rear-end.
This car has a suspension system that was custom-designed for it, including custom-made control arms at the front and a Jake 4 bar rear suspension setup. The ride height can be adjusted using an Air Ride Technology system. The wheels were provided by Boyd Coddington and are 17 inches by 6 inches at the front and 18 inches by 12 inches at the rear.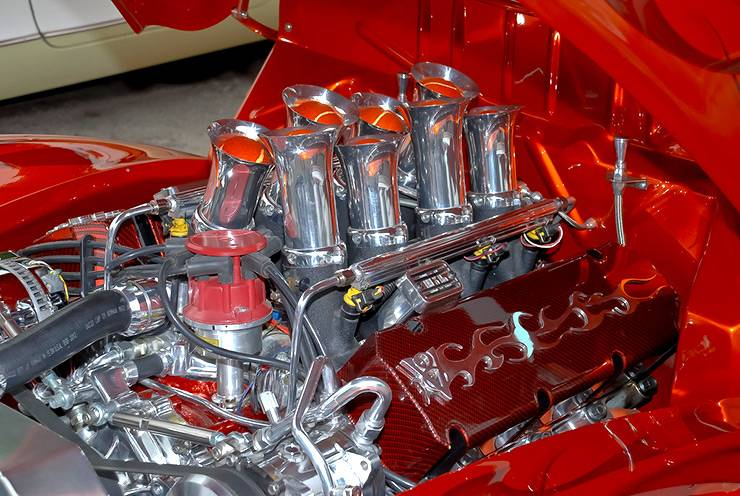 The interior of the car is finished to the same high standard as the exterior, with various hand-made components such as the dashboard, console, and door panels. Autometer Pro-Comp gauges and tachometer, polished Flaming River tilt steering column, remote operated door solenoids, power windows, power seats, custom white leather interior.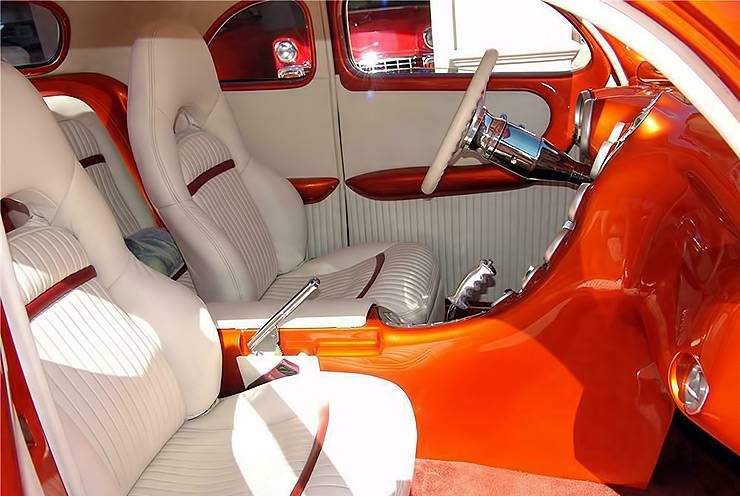 The car has been featured on Street Rod TV and been picked as the best in show at several events as you would expect from a car of this quality. Alpine CD/DVD, custom sound system, Audio Bahn amplifier and 10″ sub woofers, Lokar pedals etc.
Additionally, the street rod style of the vehicle, which typically involves custom modifications and upgrades to the body and chassis, adds to its appeal and makes it stand out from more traditional vintage cars.