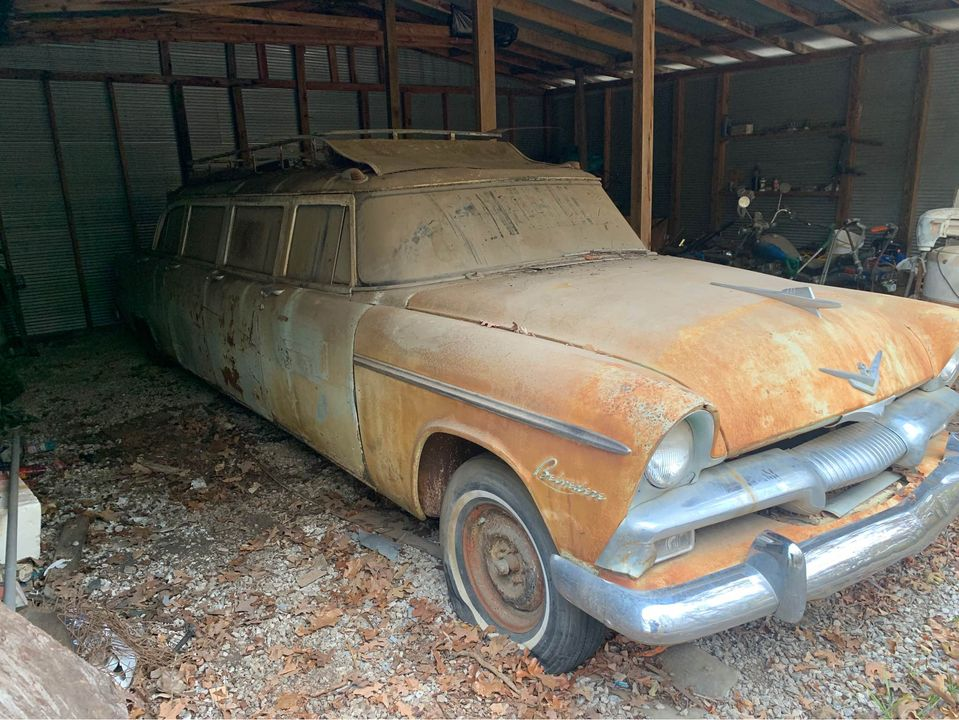 1955 Plymouth Belvedere Limo Barn Find, Might Be the Last of Its Kind – Spent 26 Years Off The Road
The Plymouth Belvedere, a full-size automobile first in 1954, had an almost immediate makeover for 1955. At that point, Virgil Exner intervened and transformed the Belvedere into a work of art using his "Forward Look" design. These early Belvederes aren't very uncommon because Plymouth sold a lot of them, but this six-door limousine may be special.
This very long Belvedere, a real barn find that was off the road for at least 26 years, was once an airport limo. It had four rows of seats and is at least twice as long as a standard 1955 Belvedere, which measured 17 feet (5,177 mm). Also, with the driver seated in the front row seating, it offers room for up to 12 passengers.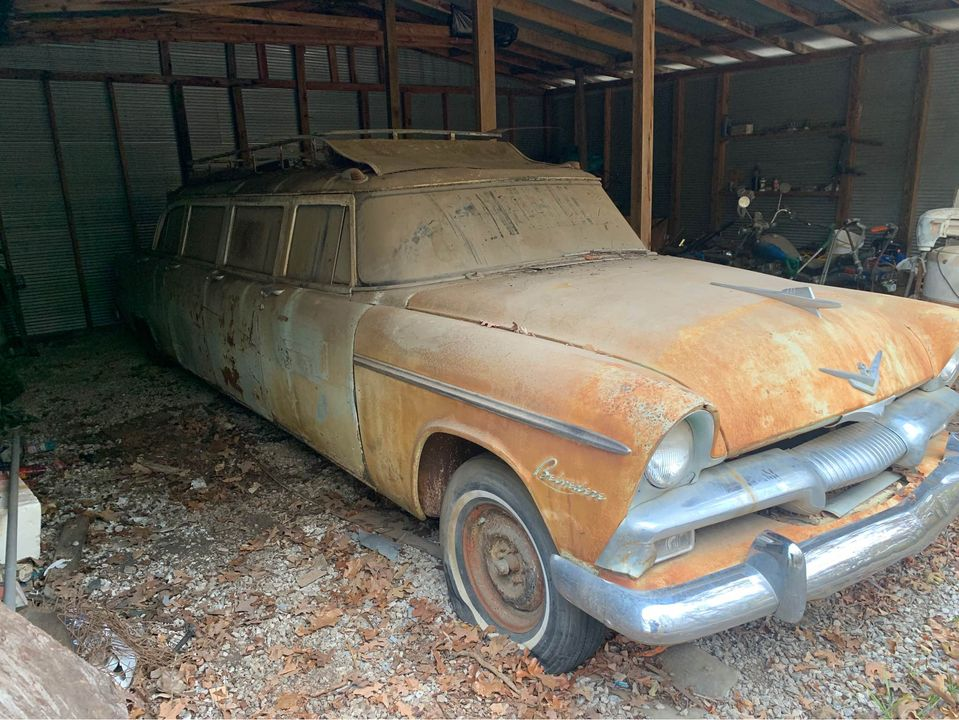 That's a common airport hauler configuration, as are the two doors on the driver's side and four doors on the passenger side. The baggage rack runs the whole length of the roof, accommodating a large number of travel cases.
This Belvedere was constructed by a car manufacturer, much like other car-based limousine and hearse from the time. No information is available on the conversion firm, however it may have been Armbruster Stageway as they produced a number of airport shuttles in the past. Although this firm specialized in hearses and ambulances, Superior Coach Company also performed comparable adaptations.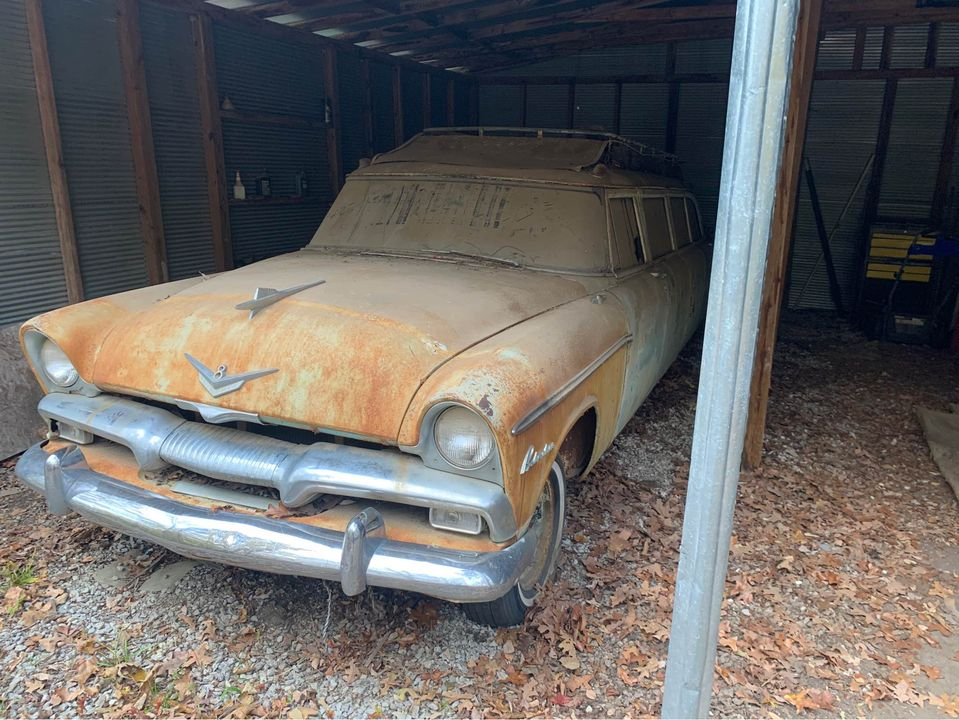 Unfortunately, after over 30 years in a barn, this really ornate Belvedere is in pretty awful shape. The Belvedere was parked owing to a damaged starter, according to the owner, who has owned the limo since the 1970s. Given the present state of the vehicle, I'm guessing the limo wasn't exactly spotless when it was withdrawn off the road.
The blue paint on the doors is barely visible, and the front clip and roof are both coated with surface rust and a heavy coating of dust. Inside, things don't look much better. The gorgeous two-tone (turquoise and white) upholstery is destroyed on every seat, and the headliner is ripped to shreds and strewn around.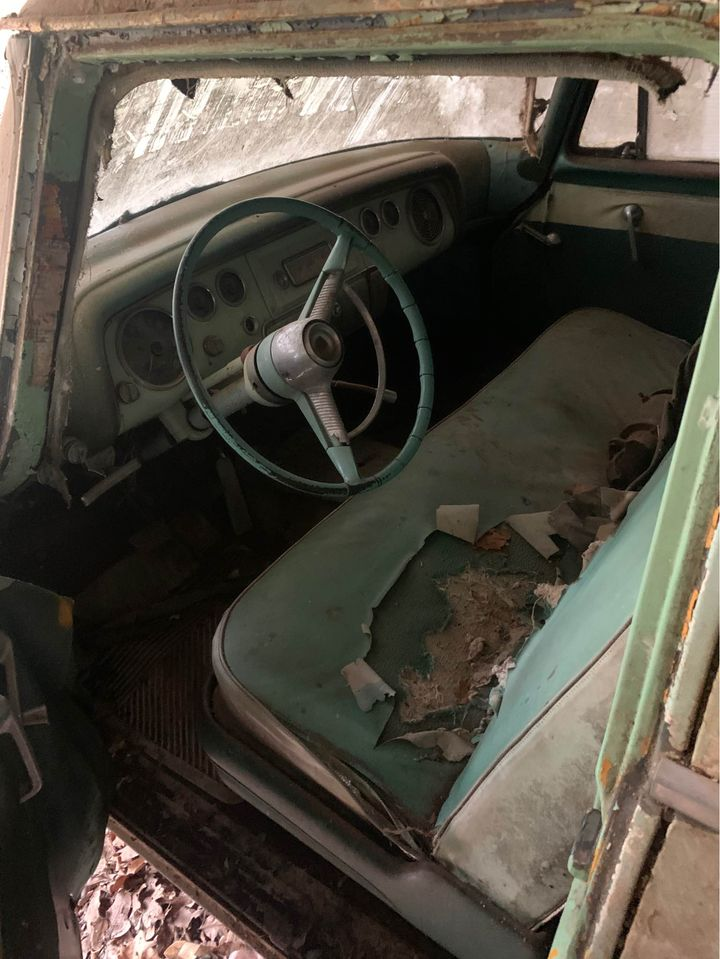 The engine may have had a starting problem years ago, but it will require more maintenance to restart. It appears to be complete, and it's most likely a numbers-matching unit, but most of the hoses and cables need to be replaced. There's no word on the engine, but we can surely rule out the entry-level 230-cubic-inch (3.8-liter) inline-six.
Plymouth offered two Hy-Fire V8 engines in the 1955 Belvedere. There was a 241-cubic-inch (3.9-liter) with 157 horsepower and a 260-cubic-inch (4.3-liter) version good for up to 177 horses. Hopefully, it's the latter since this car is heavier than a regular Belvedere.