One Fine 1955 Chevy Bel Air – Vintage Style Inside While Engine Bay is a True Work of Art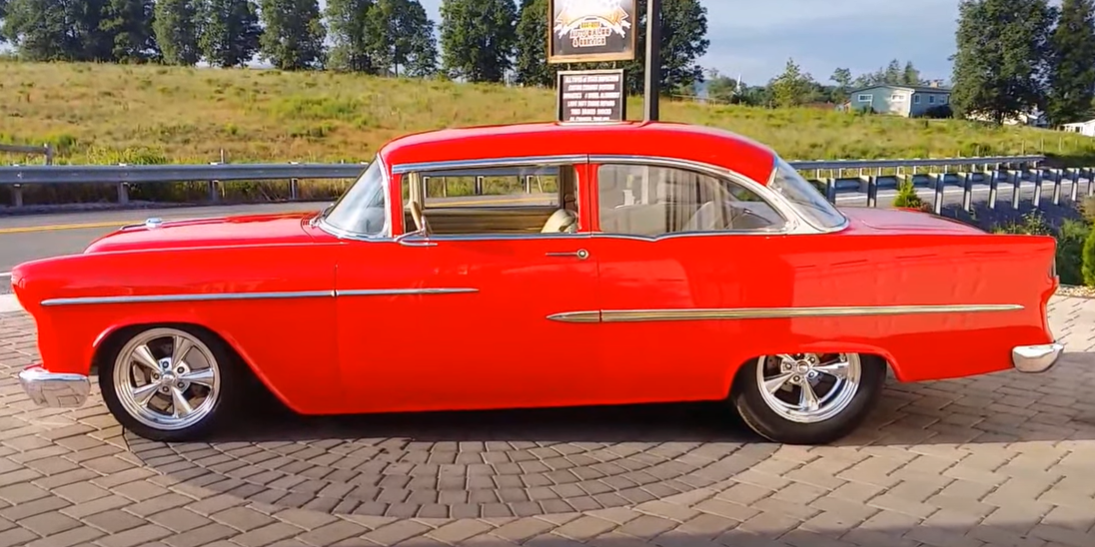 It's iconic body style combined with show quality Bright Red paint just pops and after you add the air ride suspension and awesome chrome wheels the astonishing restomod look of this 1955 Chevy gets completed.
The builders have retained the vintage style on the inside with only a few custom touches to achieve the stunning hot rod interior, while the engine bay is a true work of art.
The 1955 Chevrolet was the first successful Chevrolet with an optional V8 engine. Chevrolet's new 265-cubic-inch overhead valve V8 was designed to be smaller, lighter, and more powerful than previous V8s in the auto industry, and would come to be known as the "Chevy small block".
Enjoy this world class car in the video below:
Source: Youtube/kenneth Eichelberger