One Sweet Ride – 1965 Ford Mustang Coupe Restomod In Action, Packs 427 Stroker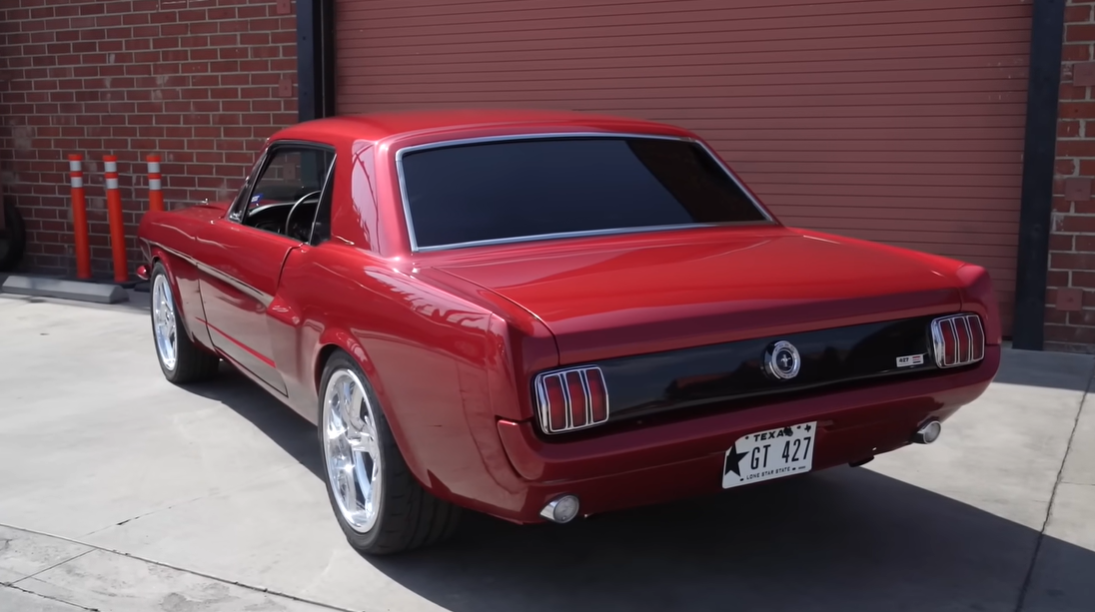 Glen bought this 1965 Ford Mustang back in '89, drove it for about 12 months and then had it stored in his parents house for many years. As you will learn from the story told by Glen, the car has a deep meaning to him, and he is a very humble guy.
Glen's restomodded 1965 Ford Mustang packs a 351 Windsor based 427 Stroker with Borla stack injection pushing around 500 horsepower controlled by Tremec 5-speed manual and Ford 9″ rear end. The exhaust system is quite interesting as well.
The standard interior features of the 1965 Mustang included adjustable driver and passenger bucket seats, an AM radio, and a floor-mounted shifter in a variety of color options. Ford added additional interior options during the 1965 model year.
Play AutotopiaLA's video to learn more and go for a ride in this 1965 Mustang Coupe:
Source: Youtube/AutotopiaLA