Survivor 1966 Ford Fairlane 500XL Convertible in Vintage Burgundy Paint With Only 700 Original Miles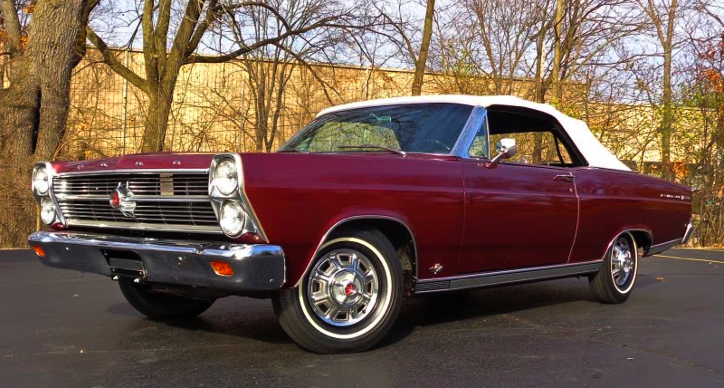 When we talk about survivor cars, this Convertible 1966 Ford Fairlane 500XL must be the definition. She only has 700 original miles on the odometer. Obviously a trailer queen, but still. I mean some of us put more than 700 miles on our cars in a week.
Six years ago Dennis Roxworthy became the 3rd owner of this Convertible 1966 Fairlane 500XL. He had a Ford expert look at it, and he was amazed as well. Everything on this classic car is exactly as it came from the factory, and the 289 V8 runs like a swiss watch.
Following the introduction of the Ford Galaxie, the Fairlane 500 (and Fairlane) became Ford's base models, equivalent to the Chevrolet Bel Air and Biscayne respectively, until 1962, when it was repackaged as an intermediate-segment car (today, mid-size) from 1962 to 1970.
Enjoy the video below:
Source: Youtube/Lou Costabile