Beautiful 1965 Chevy Impala Discovered V8 283 with Powerglide Transmission – Left Outside For Decades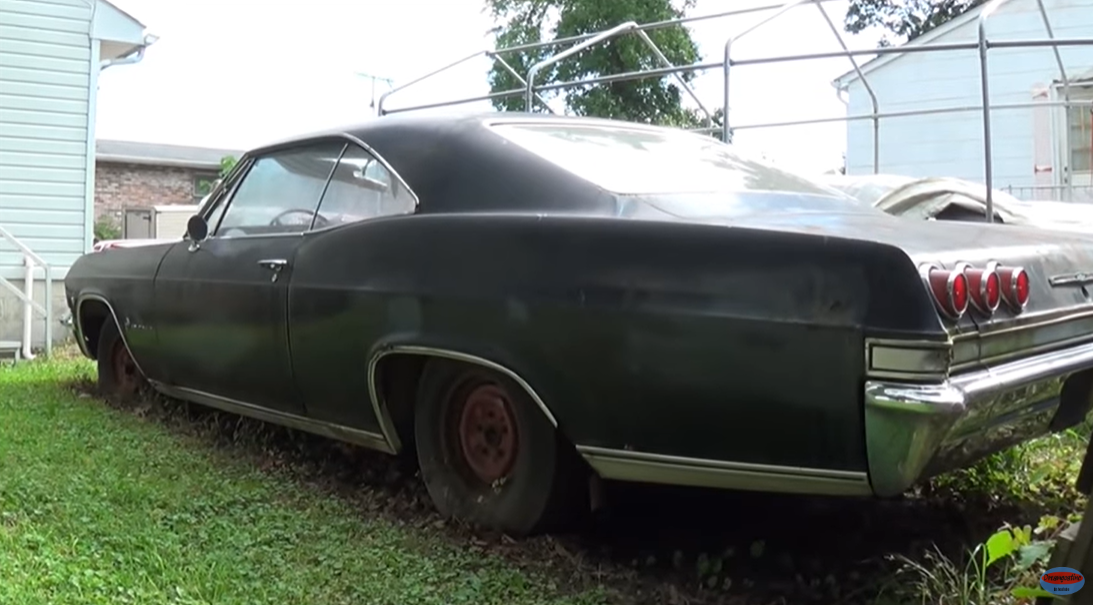 On the menu today, we have prepared another barn find which consists of a 1965 Chevrolet Impala, powered by a 283 V-8 which sends its power to the back wheels thru a Powerglide transmission
This gorgeous classic is not parked in a barn, unfortunately it is parked near one and it is left outside in the open to fend off the elements and to try and resist mother nature as it grabs a hold of it.
On second inspection overall this car seems like a perfect car for restoration since as you are about to see, there is not that much rust on it and the whole body apart from paint decay, looks really well for a car that was built more than half a century ago.
Although it is not an SS version, it is still a rather nice vehicle and we hope that it will catch the eye of somebody that will give it some TLC.
Source: Youtube/DREAMGOATINC