Restored 1969 Plymouth Road Runner Original Owner – Swapped with 512 Stroker with Stunning Sound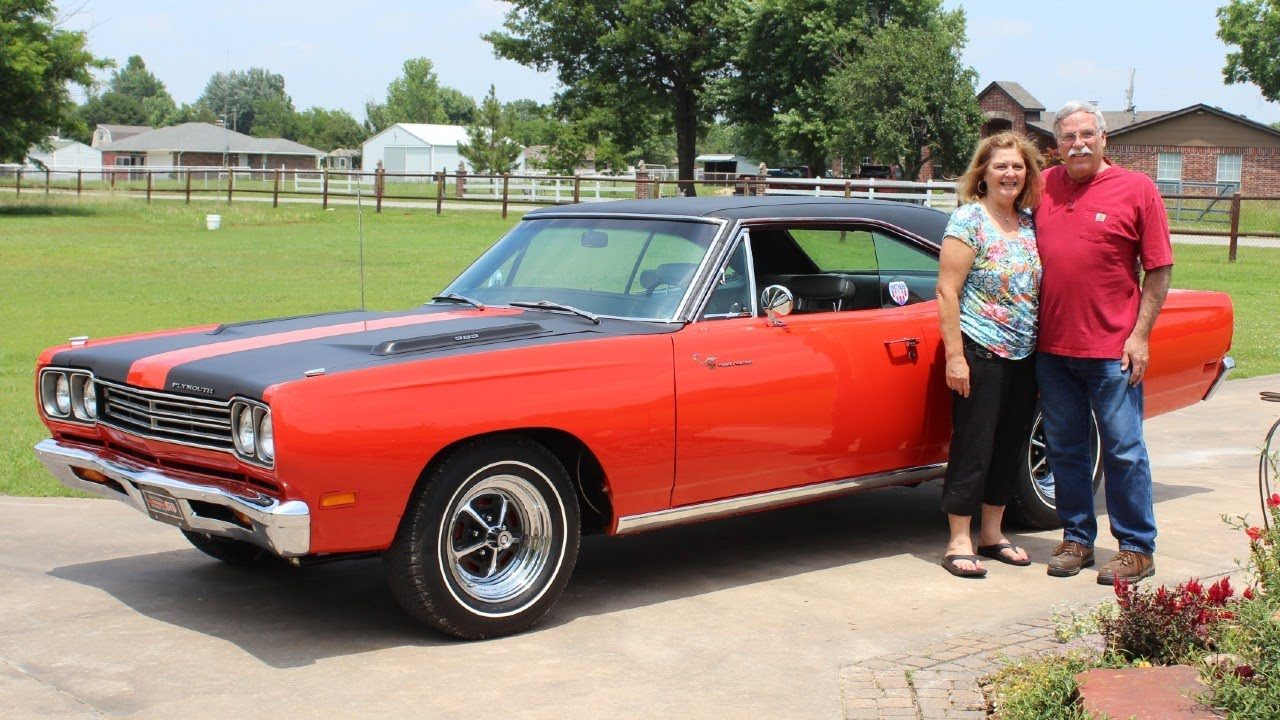 Dudley and Vicky Jones are the original owners of this beautiful 1969 Plymouth Road Runner. You can be sure they have created great memories riding in their Mopar as a young couple back in the 70's.
Now 50+ years later the 1969 Plymouth Road Runner is resurrected and the Jones family are still enjoying it on the road as they should. The guys at Smothers Supercars have done a great job on the muscle car preserving its factory appearance. The 383 V8 mill has been swapped with 512 Stroker with amazing sound.
The 1969 model kept the same basic look, but with slight changes to the taillights and grille, side marker lights, optional bucket seats, and new Road Runner decals. The Road Runner added a convertible option for 1969 with 2,128 such models produced that year. All were 383 cu in (6.3 L) engine cars, except for ten which were equipped with a 426 cu in (7.0 L) Hemi.
The music in the video is a bit too much, but you can still hear the Mopar voice at the end.