Sold One After His First Child Birth – 20yrs Later They Built Another 1972 Chevy Nova SS 350 Together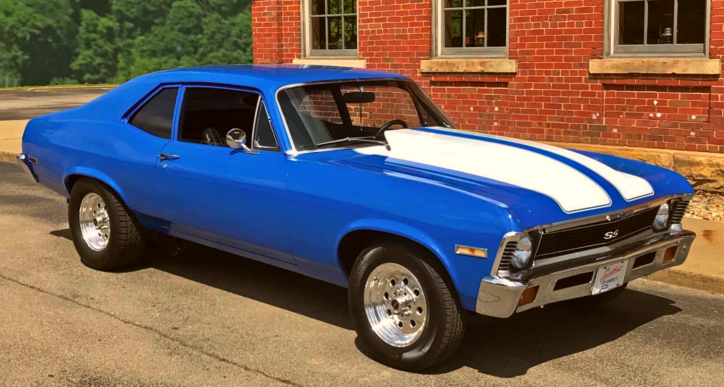 Shawn McMurdy's 1972 Chevy Nova 350 build story is short, but inspiring one. He has built a '72 Nova bumper to bumper back in the 90's. Then Shawn's first kid was born and he had to let the muscle car go. But finding the same 1972 Chevy Nova 20+ years later, go on a road trip with your Son to pick it up and work on the car together is priceless. The memories created is what life is about.
About 7 years ago he came across another 1972 Chevy Nova SS and now that his children are grown Shawn went on a 12-hour road trip with his son to pick up the muscle car creating memories.
Father and Son have done a great job on the 1972 Chevy Nova build, the muscle car looks awesome and packs a mild street built 350 small block V8 engine mounted to 350 transmission with 3000 stall converter and 373 Posi Trac rear end.
I know many of you who are reading this have sold your muscle cars back in the day under similar circumstances and miss your toys big time. So I hope Shawn McMurdy's beautiful 1972 Chevy "Code Blue" Nova story will inspire you and you will follow his example, because life is about having fun and creating memories no matter how old you are.
Check out the video of this beautiful story:
Source: Youtube/Hot American Cars