One of a Kind Twin Turbocharged 1968 Chevrolet Camaro RS/SS 5.3 LS With '67 and '69 Hood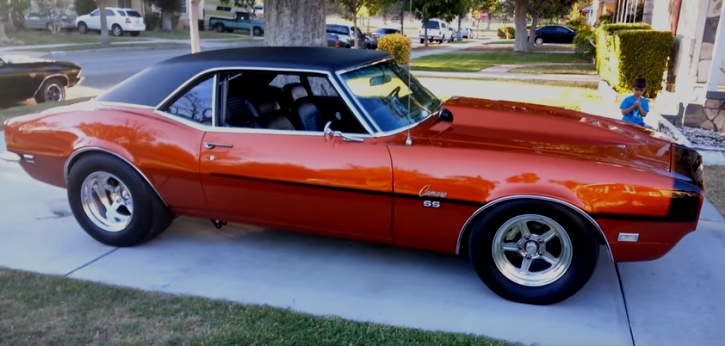 This is one of those custom built gen 1 Camaros that makes your knees go weak regardless of where you see it. It is a true show stopper and a screaming performer at the same time. Super straight all steel F-body, gorgeous paint, right choice of wheels and killer stance, this Pro Street 1968 Chevy Camaro is built with nothing but the best and is hard to miss.
On the inside you are looking at a factory style Black interior equipped with a roll cage and of course all options included in the Super Sport & Rally Sport packages. Under the hood is the heart of this custom built '68 Chevrolet Camaro. Packing a Twin Turbocharged 5.3 Liter LS motor this bow tie can provide some serious action on the race track.
This Camaro looks and sounds amazing!It has very low miles/hours on it since build with only one 1/4 mile trial and a handful of street trips to local shows and events.Over $80,000 has been invested in this car not including a ton of timebut you can steal it fornear half that. Following arethe car'smajor highlights: 850+ HPat Rear Wheelsat 19 psi, 900 rpm,600 HP at Rear Wheelsat 12psi,AMS 1000 Boost Controller
This is a video filmed by the owner Donnie Craig when he intended to sell the car. Not sure whether he still has this beast, but either way the hard core Chevy fans will love it.
Check it out for more details. Watch, Enjoy & Share!