1969 Ford Mustang Mach 1 R Code Super Cobra Jet 3.91 Acapulco Ble Making Angry Voice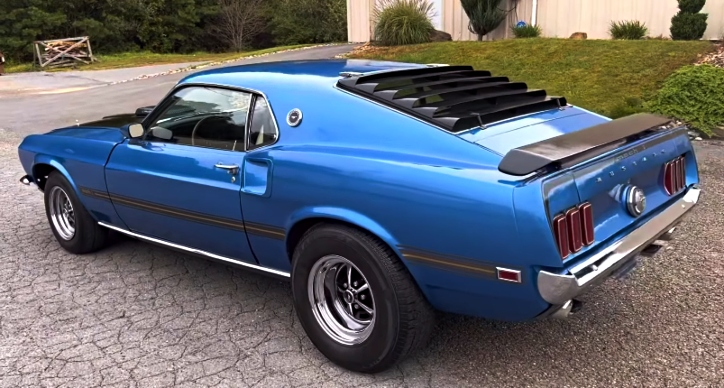 Here is another great find by Matt Taylor from American Mustangs. I know he sells some of his ponies after he is done working on them, but this 1969 Ford Mustang Mach 1 definitely looks like a keeper.
A factory R-code '69 Mustang painted in Ford's fabulous Acapulco Blue combined with White interior, and sporting a healthy Super Cobra Jet powerplant, this is American Muscle at its finest. It is an automatic car with 3.91 rear gears, and looking at the set up, I am sure the Stallion has seen some 1/4 mile action.
1969 was a benchmark year in United States history with Neil Armstrong becoming the first person to step foot on the moon as a product of American engineering and innovation. The Mach 1 Super Cobra Jet Mustang was about as iconic as it gets in the automotive industry at the time. Made specifically for drag racing and competing against the Chevrolet Camaro.
Play the video to see the Super Cobra Jet '69 Mustang up close and hear its angry voice!
Source: Youtube/American Mustangs