Super Clean 1973 Dodge Challenger 340 V8 Mopar Muscle Taken To A Test Drive And It Smells Powerful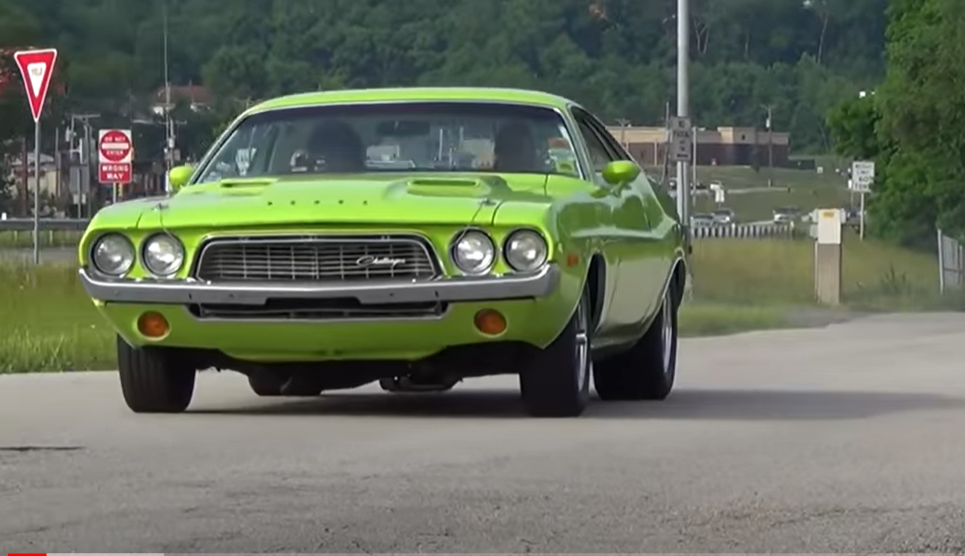 The guys at RamblinAround decided to go to Passing Lane Motors in Fenton, Missouri this summer and they took a magnificent 1973 Dodge Challenger for a nice test drive. Passing Lane Motors is the main classic car dealer in St. Louis. This is a very good looking Challenger with sublime green color of the body and a white interior. The car rides on Magnum 500 wheels.
The Challenger has under the hood a 340 V8 engine in a very good condition, topped with 4 bbl carburetor, an aluminum intake, as well as coated headers. The power is being transmitted to the rear wheels through a 727 TorqueFlite automatic transmission, back to a 8 3/4 inch rear end with secure grip. The car is managed through a power steering, while for the braking are in charged front disc brakes.
From model years 1970 to 1974, the first generation Dodge Challenger pony car was built using the Chrysler E platform in hardtop and convertible body styles sharing major components with the Plymouth Barracuda.
I hope you find this cool video interesting to watch!
Source: Youtube/RamblinAround