Super Clean '66 Dodge Charger Pro Street 440ci Healthy and Sweet V8 Sound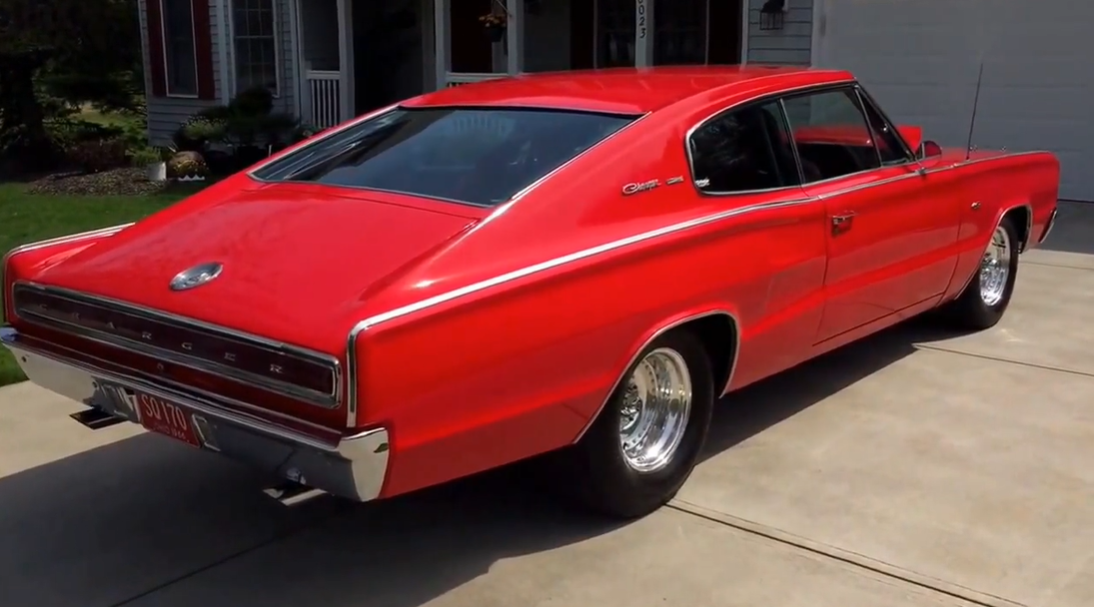 Here is a striking Red early Charger with outstanding sheet metal, awesome fiberglass induction cowl hood, killa stance and set of 15-inch Centerline Auto Drag rims wrapped in Mickey Thompsons. It has everything one ride needs to make the hard core muscle car enthusiast's knees get weak at first glance.
Of course for such a mean looking classic Mopar the high performance engine is a must. This Dodge is powered by a well built by Francis Engineering 440 cubic inch V8 dressed with plenty of Edelbrock parts and backed by a 727 Torqueflite.
The Charger made its debut in mid-1966.Significantly, the Charger's interior was different from all other cars, with a full-length center console and "all bucket seating" front and rear, inspired by the 1960-1962 Chrysler 300, and was similar to the 1964 Pontiac 2+2.
On January 1, 1966, viewers of the Rose Bowl were first introduced to the new "Leader of the Dodge Rebellion", the 1966 Charger. The Charger's debut also followed by a half model year the introduction of a new street version of the 426 cu in (7.0 L) Chrysler Hemi engine. With the Charger, Dodge had a new model to build a performance image to go along with this engine.
Source: Youtube/BlueLineClassics