1970 Plymouth 'Cuda Bought While Owner Was Still Serving in Vietnam – 50 Years Later Still Enjoys It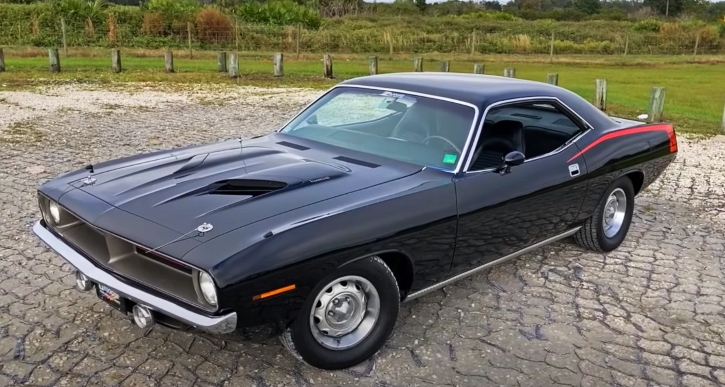 Vietnam Veteran, a very humble guy and original owner of a 1970 Plymouth Barracuda, this is a great Mopar story. Ray ordered the muscle car in May of 1969 while he was still serving, had it delivered to Brooklyn, NY at the end of January, and more than 50 years later he still enjoys it.
It's not a highly optioned car, sports a 340 four barrel V8 engine paired with 727 TorqueFlite automatic, but looks, sounds and runs great. Jim Campisano a.k.a. Muscle Car Campy covered the story of this original owner 1970 Plymouth Barracuda and went for a ride with Ray.
The Plymouth Barracuda is a two-door pony car that was manufactured by Plymouth from 1964 to 1974. The third generation, offered from 1970 to 1974, was based on the Chrysler E-body, exclusive to it and the slightly larger Dodge Challenger. A completely new design, the two-door Barracuda was available in hardtop and convertible body styles.
Check out the video for the story of this beautiful E-body Mopar:
Source: Youtube/Muscle Car Campy