Nice 1971 Plymouth GTX 440 Big Block V8 Motor Award Winning Muscle Car – Beautiful Engine Sound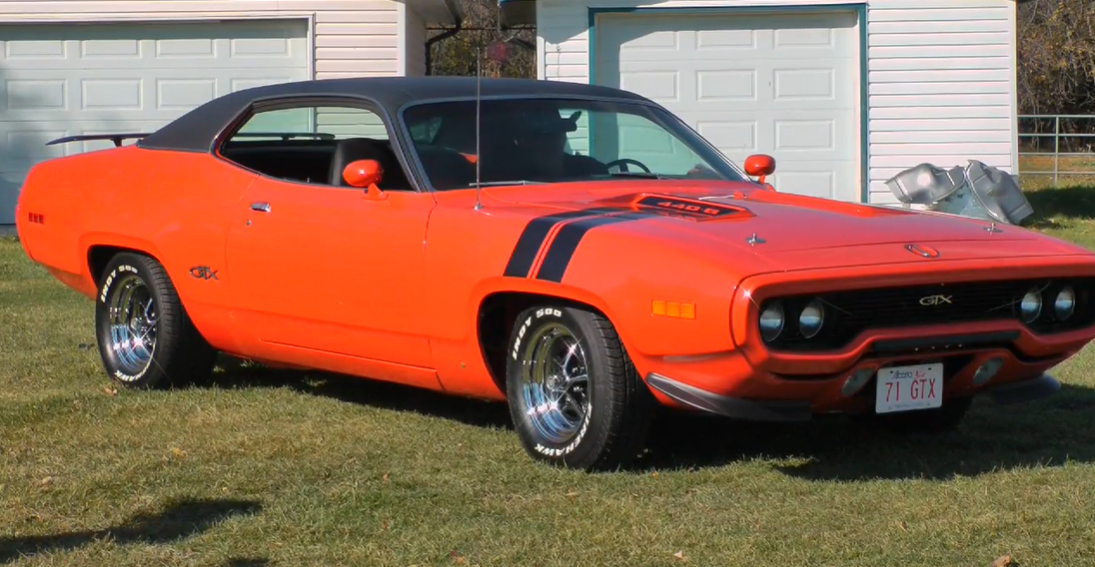 Owner of the Investment Vehicle Restorations shop based in Alberta, Terry Levair has built multiple award winning muscle cars for customers through the years but this 1971 Plymouth GTX holds a special place in his heart.
While everyone who was looking to buy this Mopar only wanted to get the motor and transmission out of it, the Mopar was eventually given to Terry's son for free with the promise that they will bring it back to life.
With over 1000 men hours invested into the restoration of this 1971 Plymouth GTX Terry shares this was one of the toughest builds he has ever done, but now he is sentimentally attached to the muscle car and will probably never sell it.
The GTX is absolutely immaculate front to back and top to bottom and packs a strong 440 Big Block V8 motor.
Check out the video to learn the whole story.
Source: Youtube/Shaw TV Calgary