1969 Camaro With Two 427 V-8 Motors Under The Hood "Z/16" – Beautifully Done!!!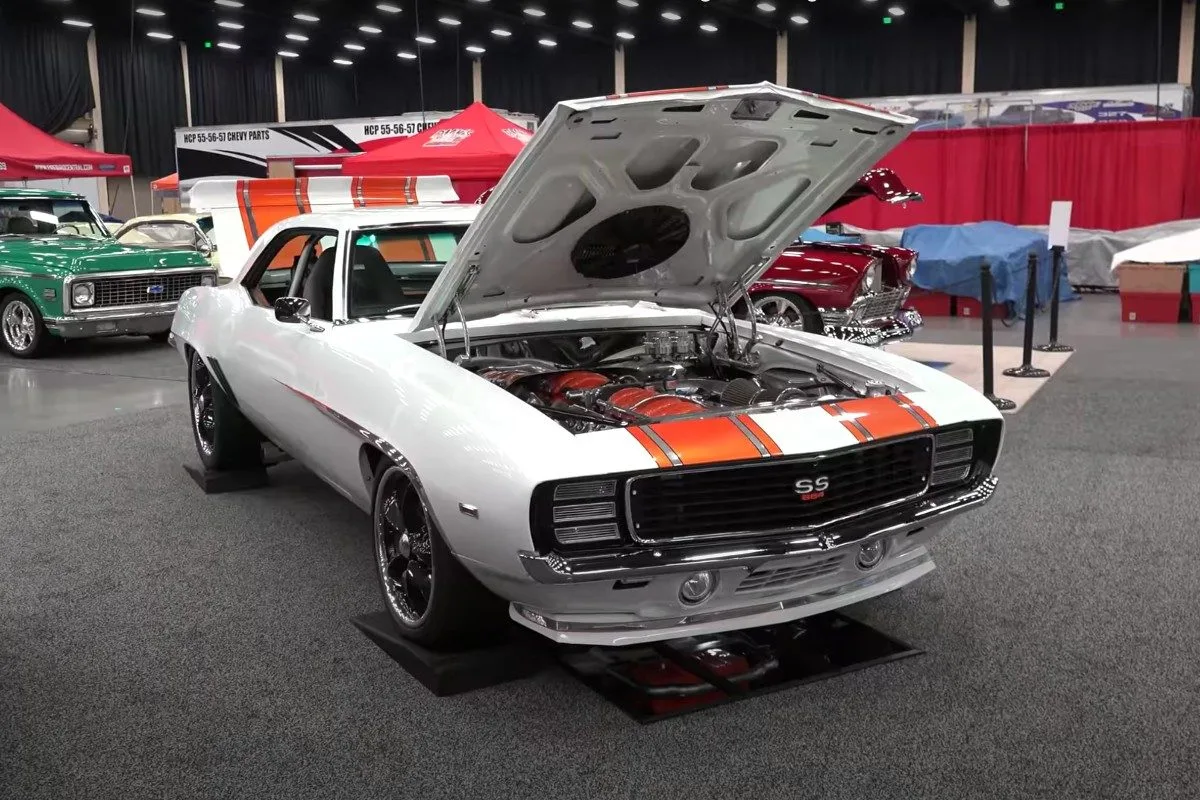 It's hard to tell with the hood closed, but this 1969 Camaro is packing double-trouble under the hood. This classic piece of American muscle has been upgraded with a pair of 427 V-8 engines.
We can't believe they can even close the hood, but they managed to fit it all in there. When you look in there it seems like there is a mirror, but what you actually see is a pair of 427 cubic inch LS7 V8 engines producing a total of 1200 horse power. How freaking cool is that ??
ScottieDTV: A 1969 Camaro with twin 427 V-8 Motors under the hood….Z-16 is what they call it…I call it crazy…but very cool….You would expect that you would be able to spot a extra 427 from a mile away…but you would never know with the hood closed…They will build them right hand drive if that is what you need…very cool…Check it out!!!