Super Loud 1969 Chevy Camaro Puts on a Great Show – That's How You Do It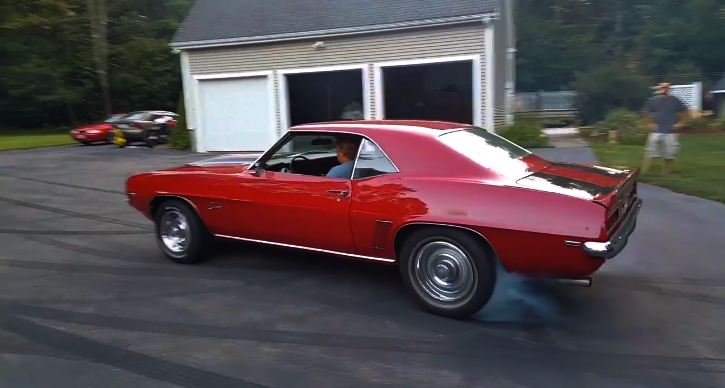 If you are a fan of a mostly original looking 1st generation Camaros rather than the over the top custom builds seen at every car show nowadays you will like this clean Super Sport 1969 Camaro.
This 1969 Chevy Camaro is just the kind of muscle car we love seeing. It has an immaculate classic appearance and bold V8 mill making tons of power. It sounds like it has a straight chambered exhaust and even if I'm wrong it is so loud that it can literally hurt your hears if you play the video with headphones on.
However this beautiful Chevy is built with another purpose and that is to terrorize both the streets and the drag strip. A full interior muscle car powered by a shiny procharged V8 engine this Z28 Camaro stays in the low 10 seconds neighborhood with ease.
You have been warned, so set the volume properly and enjoy the great show the owner of this 1969 Chevy Camaro puts on his driveway.
Source: Youtube/andrew devoe